OMG Moments From Beyonce's "Crazy In Love" Video
When it comes to dancing, it's a well-know fact that Dancing With The Stars favorite, Karina Smirnoff, has some inimitable skills — but can she match the fierceness of the ultimate Queen B? Apparently so, as Smirnoff treated the crowd at New York City's Sushi Roxx on Saturday, July 18, to an impromptu rendition of Beyonce's 2003 smash hit, "Crazy In Love." With only "five minutes of rehearsal time," and former Pussycat Doll, Asia Nitollano, on hand, Smirnoff did not disappoint by displaying all the sass, hip-shaking, and dipping-it-low imaginable in a dance that would most assuredly do Beyonce proud. As an avid fan of Beyonce and nostalgia, the news of Smirnoff channeling her inner Queen B spurred me to immediately re-watch the pivotal music video for "Crazy In Love" that served as Beyonce's first time parlaying into solo artist territory. Although it was sad to bid Destiny's Child adieu in the early 2000s, Beyonce has never failed to deliver us with a plethora of ear candy since exiting the group. Not only that, but "Crazy In Love" was one of the first times we got to behold the glory that is Beyonce/Jay Z collaborations, and the sizzling chemistry between the two was one of the first in many moments that would lead the two to taking their then-platonic relationship to the next level.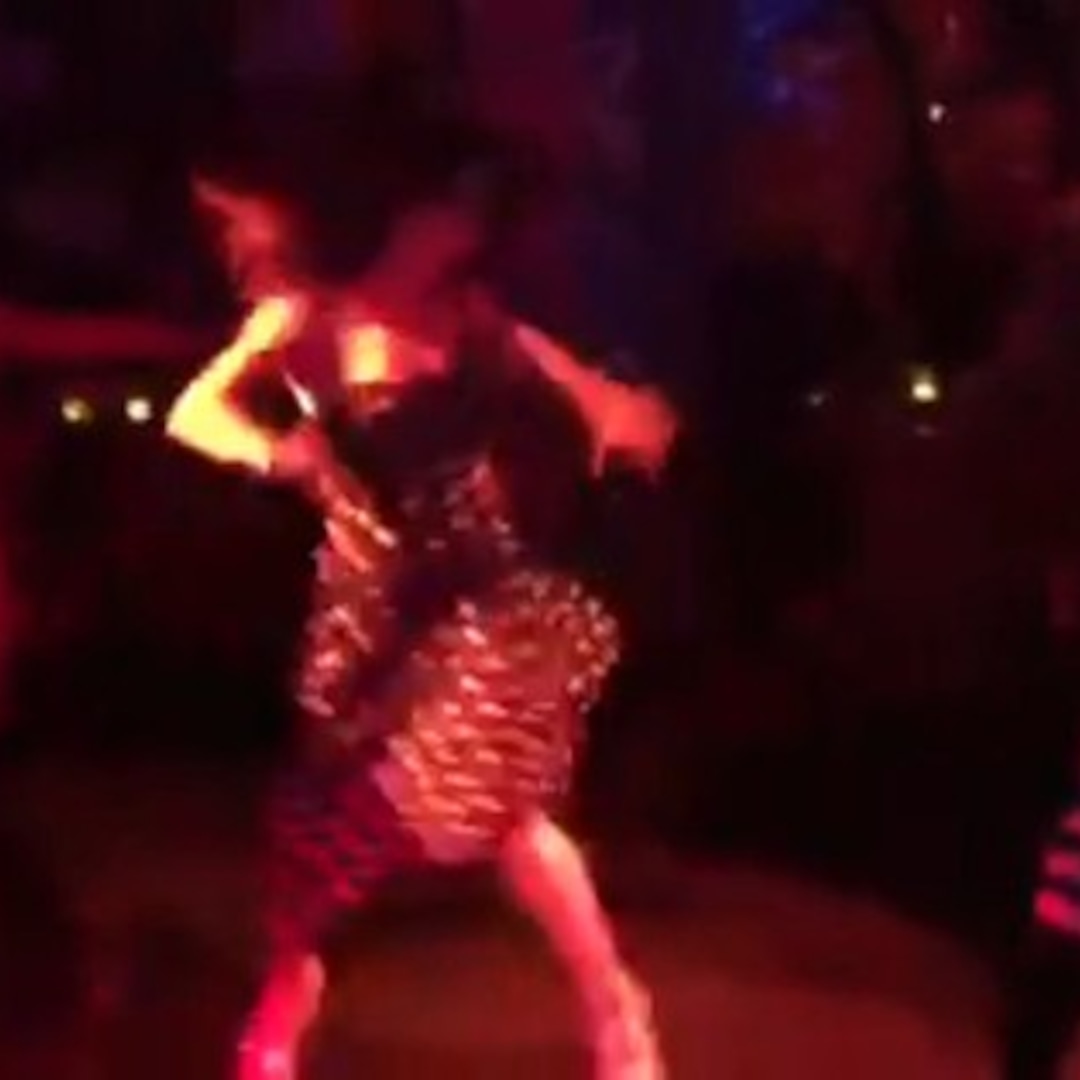 We all remember Beyonce's signature strut from the music video, how she and Jay Z sizzled, and tirelessly attempting to emulate the "Uh Oh" dance. While revisiting said video, however, I noticed a few interesting things that I had completely forgotten about. Did you know Beyonce wore the biggest chandelier earring imaginable? What about the part where Jay Z inexplicably destroyed his ride or die chick's car? These are just a few moments that make me feel it is high time we revisit "Crazy In Love," and take a gander at all the things we completely forgot about. Enjoy!
1. Jay Z Showed Up Before Beyonce
We all remember Beyonce's signature strut as opening the music video, but Jay Z actually appeared first.
2. These Sweet Red Stilettos
Not only did Beyonce strut in these killer sky-high heels, she broke into a bunch of intricate dance moves, twists, and bends while wearing said heels. I would have probably lasted two steps in these.
3. She Rocked These Bangs
Lights, camera, fabulous!
4. This Giant Fan
This video may have originated the seductive, windblown effect we now all associate with giant fans.
5. This Bubblegum Moment
Beyonce has always proved herself to be an artist of many talents, and in this video she was able to sing, dance, and enjoy a nostalgic piece of bubblegum all at the same time!
6. This Randomly Creepy Moment
I'm not sure what the motivation was for Beyonce randomly channeling the girl from The Ring by fashioning her hand into a claw and offering this macabre stare. Beyonce being Beyonce still managed to look fab, even while giving us all nightmares.
7. The Biggest Chandelier Earring To Ever Exist
How was she even able to keep that on?! Hopefully this accessory was made of the most lightweight metal/nickel/silver/whatever-it-was-made-of imaginable.
8. Jay Z Set Beyonce's Car On Fire While She Was Still In It
Why would you do that?! She's "Crazy In Love" with you, compadre!
9. Beyonce Wasn't Even Upset About Her Car Being Set On Fire
After Beyonce escapes the cinders of her vehicle, she and Jay Z just dance like him committing arson was NBD.
10. Beyonce Kicks Open A Fire Extinguisher
I'm assuming this was to put out the ever-growing fire caused by Jay Z.
11. Beyonce Dances In Fire Extinguisher Rain
Even in the midst of dire circumstances like your car blowing up, Queen B proves herself to be the epitome of fierceness by having a solo dance party in fire extinguisher rain.
Images: VEVO (6); Giphy (5)