Where Did The Term "On Fleek" Even Come From?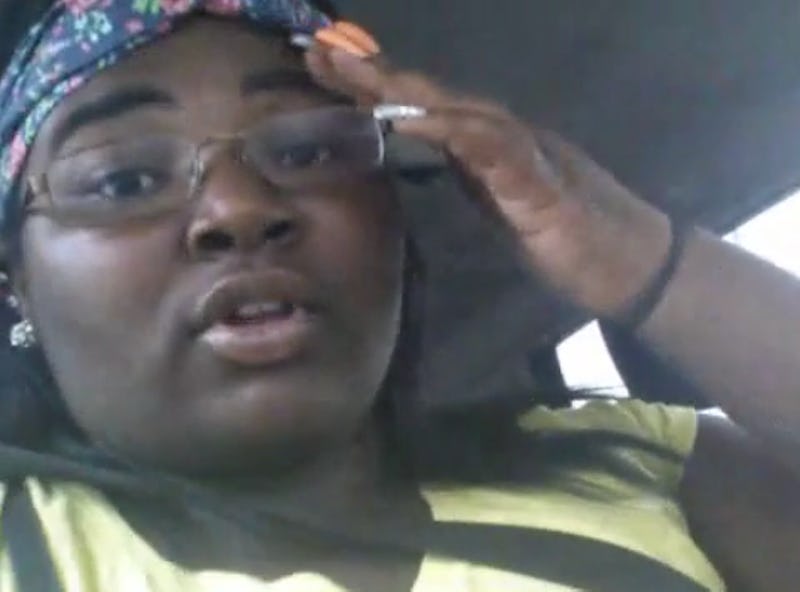 When the term "on fleek" was beginning to become the It slang word to say, almost everyone wanted to use it, but not everyone was sure how. And on top of that, the majority of those who used the term didn't know anything about the woman who started it. If you've wondered, "Who is Peaches Monroee?" allow me to educate you about the "on fleek" master. Monroee is responsible for coining the term "on fleek" via a short Vine video last year.
On June 21, Monroee uploaded a Vine video of her checking herself out in the car and specifically pointing out her eyebrows. In the video, Monroee says, "We in this b****. Finna get crunk. Eyebrows on fleek. Da fuq." And the next day, she uploaded another video on Vine, saying, "My eyebrows on fleek b****!" Since then, there have been countless remixes of Monroe's original video - Ariana Grande even sang out a remix of her first Vine using the term. But what is the Vine star up to now?
The now famous meme star currently lives in Colorado and has a huge following of 83,800 fans. She posts something every day and the content of her Vines range anywhere from ranting about real daily struggles to her makeup being on and off fleek.
She recently held a meet-and-greet in Atlanta, Georgia, but if you missed out, don't worry, because according to an Instagram video that she uploaded on Sunday, she's moving to Georgia.
If you're a newly-minted Peaches Monroee fan, but are nowhere near Georgia, find comfort in the fact that she's still uploading new videos to her Vine account daily. Perhaps we'll hear the next It slang term from her again soon? That would definitely be some sort of viral trendsetter record.
Videos: peaches monroee/Vine, peaches__monroee/Instagram