'RHONY' Has The Saddest Episode Ever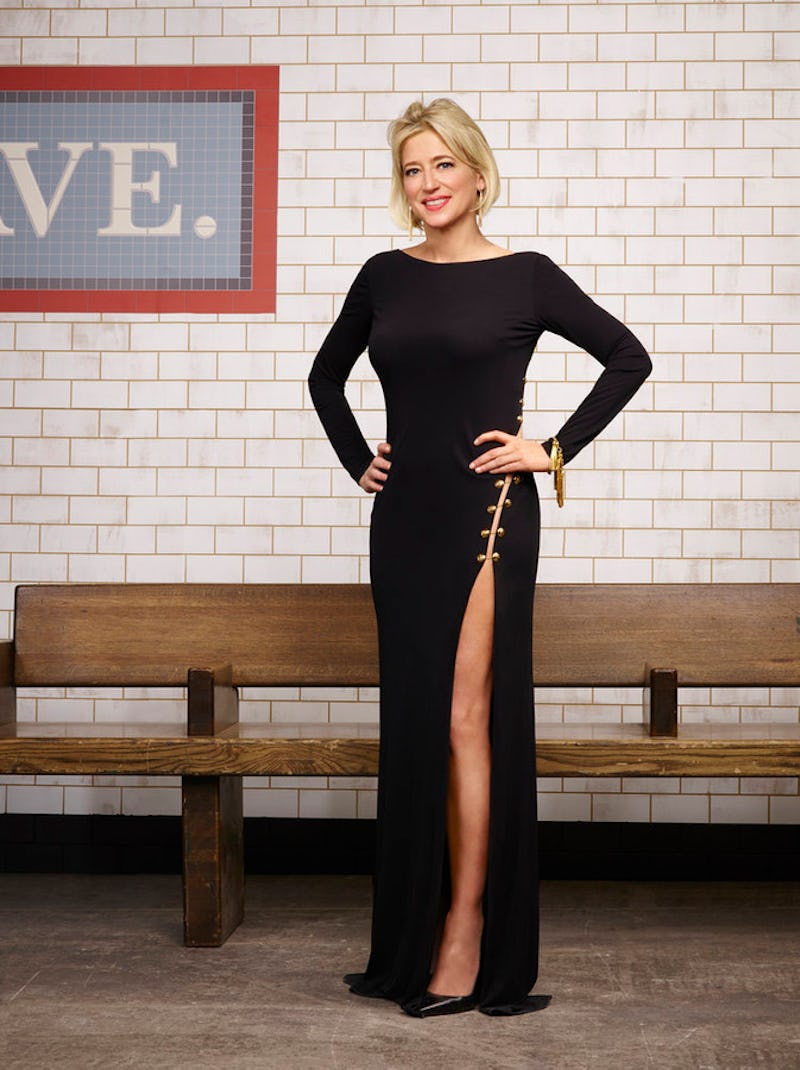 The saddest episode of The Real Housewives of New York City ever just got sadder. Though we knew that Carole and Dorinda are both widows who lost their husbands to untimely deaths, these two women are so tough and cool, you would hardly know that they've had so much trauma in their lives. On Tuesday night's episode of RHONY , Carole and Dorinda finally spoke about their late husbands on the show, what it was like to lose them, and what it's like living without them every day.
If you didn't realize already, yes, you're going to need a box of tissues handy while reading this post. Though the death of Carole's husband Anthony is quite well-known (she detailed his final days in the 2005 best-selling memoir What Remains ), it's always heartbreaking to hear her talk about it, especially when Carole is such an easygoing and fun-loving chick otherwise. As Carole and Dorinda waited to board their plane to London to pick up Anthony's ashes from the church that has been keeping them that is now being demolished, Carole told her fellow Housewife all about how she met her late husband while they both worked at ABC and how he was still working there when he was diagnosed with cancer. She also told Dorinda about how the three weeks in between the death of Anthony's cousin John F. Kennedy Jr. and his wife (and Carole's best friend) Carolyn Bessette and Anthony's death was the hardest period of her life. I should say so.
Carole decided to bring Dorinda along with her to London because she is also a widow. Tragically, her husband Richard died in 2011. They both bonded over the fact that after their husbands died, they both shut people out of their lives that reminded them of their late spouses.
The trip to London may is also going to be difficult for Dorinda because it's the first time she's been back to the city since Richard's death. It was a city that they used to visit and galavant around together. Without Richard there with her, it's going to be strange, uncomfortable, and ultimately sad for Dorinda. She's especially afraid of seeing people that she and Richard knew and being asked how she's doing after his death, which is understandable.
Since Anthony died about 15 years ago, Carole has moved on from his death. Her young boyfriend this season should have tipped you off about that anyway. However, the wound is still fresh for Dorinda, so Carole thinks she may have an even more difficult time during the trip. I'd say that sounds about right, although the preview for next week's episode shows Carole in a surprisingly emotional state, albeit a totally appropriate one since she has to once again face a tragedy that she has worked years to move past.
Luckily, we will have more Bethenny, Ramona, and Sonja to lighten things up around here, which will include lines like "Ramona has a bounty on her vagina" and "I broke my tooth ripping his shirt off." If there's anyone who can cheer me up, it's these ladies.
Image: Mathieu Young/Bravo