Kaitlyn Doesn't Deserve The Brad Womack Treatment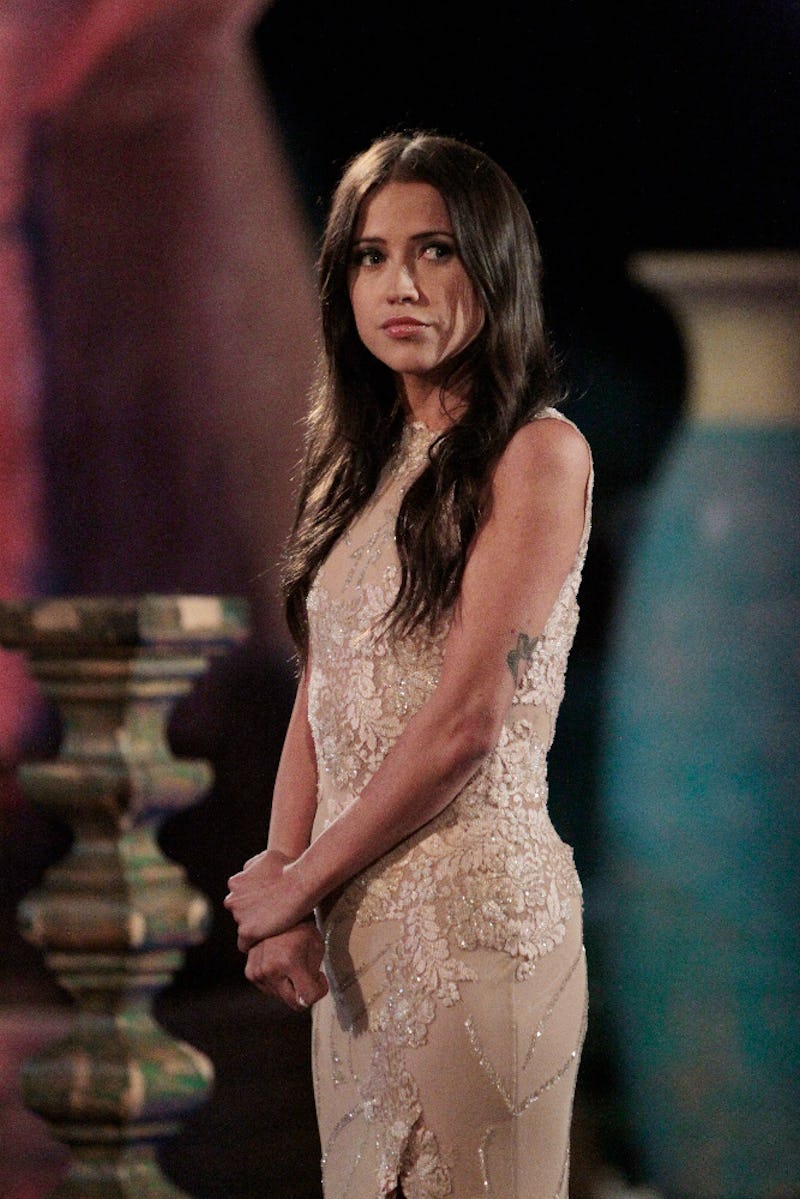 We are now down to the final two men on The Bachelorette and there has been lots of debate over what would happen if Kaitlyn chooses neither Shawn Booth nor Nick Viall. Remember how much peoplehatedBrad Womack for sending both DeAnna Pappas and Jenni Croft home? Well, on Monday, Kaitlyn could potentially be the first Bachelorette woman to "pull a Brad," but she definitely doesn't deserve the Brad Womack treatment. Hasn't Bachelor Nation already put Kaitlyn through enough this season?
Technically, the third Bachelorette, Jennifer Schefft, rejected both men, but she didn't break up with her winner completely. At the end of her season, she sent John Merritt home, and, when Jerry Ferris proposed, she rejected the proposal. She said that she wanted to keep dating him, but that it was too soon to get engaged. He accepted, but unfortunately their relationship didn't last long after that. They ended up breaking things off for good on After The Final Rose. Now, I didn't watch this particular season, but it doesn't seem like anyone held what Jen did against her in the end because it's really about what's best for the Bachelorette, right? Why should they have to chose someone if she knows neither of them are the one?
I firmly believe that Brad Womack had the right to reject both women too, because if he didn't feel the connection with them either, that's fine. However, the way he went about breaking up with them, though, was what really sucked. With each of them, he stood there complimenting them and making it seem like he was going to propose, and then was like, "Sorry, I'm going to have to say goodbye." It was terrible to watch because there is a way to break up with someone that doesn't include leading them to believe they are the one. Letting him come back for another season after that was the producers' mistake, not his. It seemed like he clearly wasn't ready the first time to settle down, and he wasn't ready the second time either considering he and Emily Maynard broke up shortly after.
The thing that I love about Kaitlyn is that she doesn't wait to tell someone at a rose ceremony how she feels if she knows they aren't right for her. She has been letting people go before the rose ceremonies, because it's the right thing to do. When you know, you know, and she never put anyone through a rose ceremony when she was certain they weren't going to be the one.
I just think that it's time to lay off Kaitlyn and the choices she makes during this show. Ultimately she knows what's best for herself, and no one else should bash her for doing what she wants to do. If you went on this show and knew that neither guy was right for you, would you pretend to get engaged in front of the entire world, just because it's what you're supposed to do on a TV show? I know I wouldn't, so everyone needs to leave Kaitlyn alone if she decides to let both men go. This is her journey, if you will, and everyone else needs to...
Images: ABC/Rick Rowell; Giphy (3)