19 Movies About Race Every White Person Needs To Watch Right Now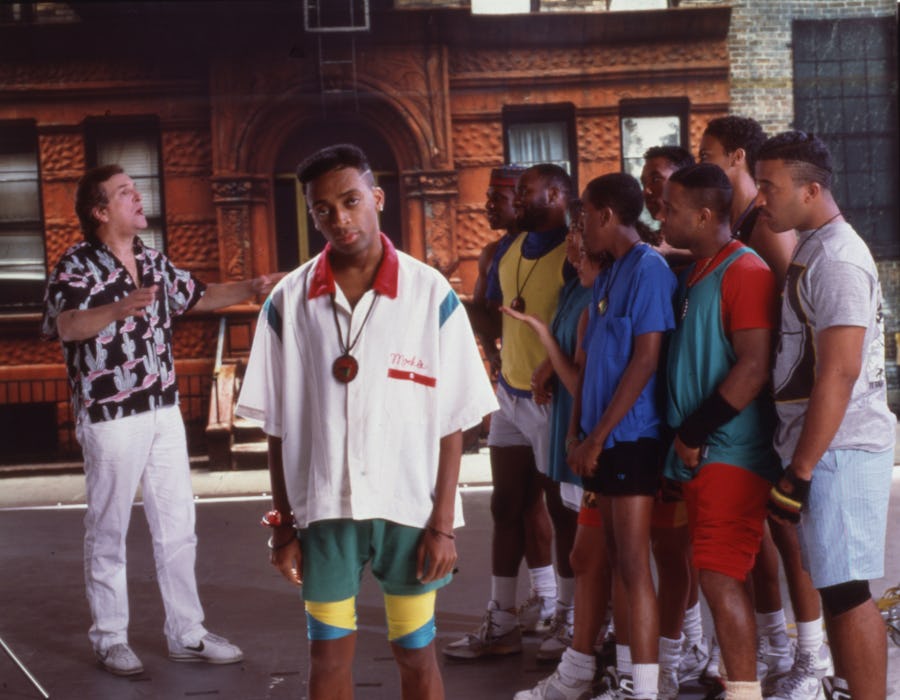 Anthony Barboza/Archive Photos/Getty Images
Let's not kid ourselves: movies are not going to change how race is understood or experienced around the world by themselves. But movie watching does not happen in a vacuum, and the right film in the right environment has the capability of completely changing your worldview, whether it's about race or gender or sexuality or anything else. These 19 movies about race every white person needs to watch might not erase racism overnight, but they will provide every viewer with a brand new perspective on how to think and talk about the subject.
Since their inception, movies have been tackling the subject of race. D.W. Griffith's first feature-length film, The Birth of a Nation, released in 1915, famously followed the story of post-Civil War white families adjusting to their new reality. Granted, that movie doesn't offer a particularly enlightened view of race in America, but since then Hollywood has made leaps and bounds when it comes to depicting race (thanks, in large part, to the small but constantly growing number of non-white men and women being hired to write scripts and direct films).
Some of the below films are based on true stories, while others are completely fictional. That's the beautiful thing about movies: They don't have to be real to be meaningful. Race is one of the most difficult subjects to talk about as a society or culture, in part because of how sensitive and defensive people can be by nature. Watching a movie can take away the confrontational aspect race relations that might scare people off, which is why everyone should watch these 19 movies about race.
This article was originally published on