Eight Stars That Have Taken On The Role Of The Queen
Including Olivia Colman, Emma Thompson, and Claire Foy.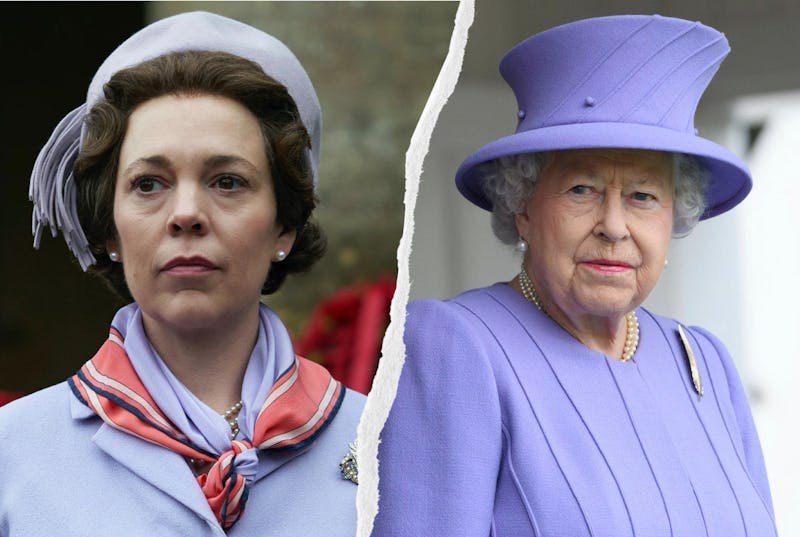 Netflix / Tim Rooke/Shutterstock
The fascinating life and ongoing reign of Queen Elizabeth II have been the subject of many major films and TV shows throughout the decades, with some of the world's greatest acting talents taking on the coveted role of Her Majesty.
Academy Award-winning flicks such as 2006's The Queen starring Helen Mirren and acclaimed streaming hits including Netflix's The Crown, starring Claire Foy and Olivia Colman, have depicted some of the most notable moments in the life of the British monarch — including Her Majesty's 1953 Coronation, her marriage with the late Duke of Edinburgh, her many highly-publicised state visits, the fallout from the death of Princess Diana, and much, much more.
Many of these onscreen portrayals have been well-received by audiences and critics alike. However, not every incarnation of the Queen has been met with quite as much praise – Neve Campbell's lesser-known, and frankly bizarre, performance in Churchill: The Hollywood Years being a prime example.
Still, for any royal enthusiasts out there, it can be fun to look back at all the different actors who have taken on the role of Queen Elizabeth II over the years. To jog your memory, you can rediscover some of the biggest names in film and television who have dared to step into the shoes of Her Majesty below.