AJLT Cast Honoured Late SATC Legend Willie Garson On His Birthday
The co-stars paid tribute to the Stanford Blatch actor in a special way.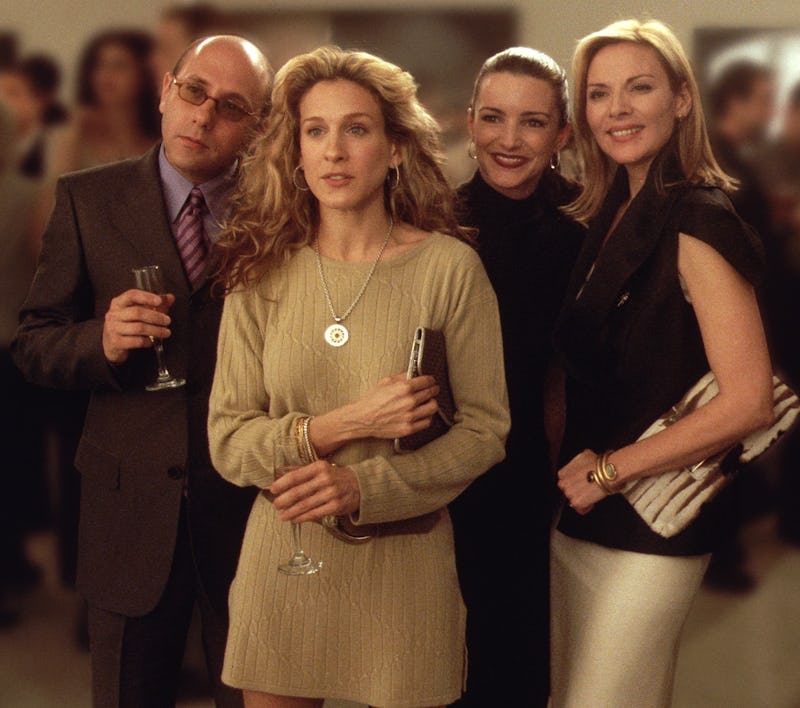 Getty Images/HBO
On Feb. 20, 2023, the late Willie Garson, best known for portraying Sex And The City's Stanford Blatch, would have celebrated his 59th birthday. Following a battle with cancer, the star sadly passed away on Sept. 21, 2021. Having portrayed a fan-favourite character in the HBO series and films, his presence is hard to forget. The stars of the series' reboot And Just Like That reminisced about their time with Garson on his special day, posting moving tributes to the actor on Instagram.
Kristin Davis, who portrays Charlotte Goldenblatt in the franchise, expressed the love she has for Garson, revealing that the loss is still hard to comprehend. "Today is Willie's Birthday. I celebrate all that he has left behind. His incredibly kind and whip smart son @nathen_garson and so many friends with wonderful memories," she wrote. "We struggle with your absence dear Willie. We miss you and quite frankly there is a painful hole in our hearts. I can only imagine how Nathen and the rest of the family are coping." Davis also shared that the cast miss Garson's "humour and silliness on the set" and the conversations they would have about their children. "Hope you are flying free dear Willie."
Cynthia Nixon, who plays Miranda Hobbes in the series and films, also shared her memories of her late co-star. "I miss you. I miss your sweetness, your snarky sense of humour, and your sublime talent. I miss you when we are shooting. I miss you when not," she wrote. "We are so lucky to have known you but just wish so much you were still here."
Although Sarah Jessica Parker, SATC's Carrie Bradshaw, did not publicly comment on Garson's birthday, she previously opened up about struggling with the loss of her friend and co-star. Writing on Instagram after his death, she said that "sometimes silence is a statement" and that the loss of Garson was "unbearable." Having played BFFs on-screen, their friendship off the set was equally as close. "I will miss everything about you. And replay our last moments together," Parker said in a statement. "Your absence is a crater that I will fill with blessing of these memories and all the ones that are still in recesses yet to surface."