Are Brett & Tiffany Still Together After Love Is Blind?
They revealed their biggest post-filming challenge.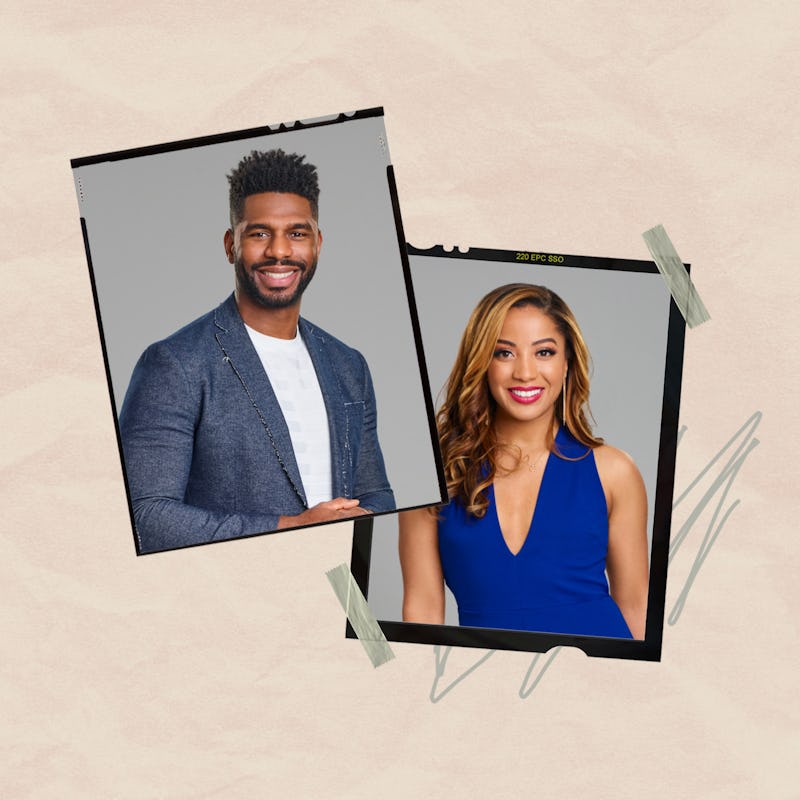 Netflix
Heading into the pods on Love is Blind Season 4, Tiffany Pennywell said she had some reservations about whether Netflix's social experiment would work. Her last serious relationship was over 10 years ago, but hoped the pods would allow her to emotionally connect with someone who also presumably went on the show because they wanted to settle down. She found that in 36-year-old design director Brett Brown.
As two of the older contestants on the show, Tiffany and Brett seemed to click immediately, both expressing the desire to find a true partner and equal. While other singles seemed torn between two options, Tiffany and Brett's connection quickly became the most solid relationship on the show. They opened up to each other about their respective childhoods and drives to succeed, with Brett sharing how he grew up in poverty and got recruited by Nike after posting his art on Instagram.
Though they hit a brief snag in the relationship when Tiffany fell asleep during their session, they made up and got engaged by the end of Episode 2. Their connection only strengthened once they left the pods, and they seemed to have the most solid relationship of all the couples. So, it came as little surprise that Brett and Tiffany both said "I do" during the Season 4 finale.
Though Love Is Blind filmed about a year ago in spring 2022, the couple assured Bustle they're still together today, and, as Tiffany put it, "everything is going great." After filming wrapped, she moved from Seattle to Brett's home in Portland. "I think the biggest challenge has been changing up my environment, my working situation, and building new friendships here," she explained. "Other than that, our relationship seems pretty normal. We still go out on dates, we still hang out with his community of people here. It's very normal."
Brett echoed that sentiment, elaborating in a separate interview that adjusting to Tiffany's move to Portland was the biggest hurdle they had to overcome. "My job and everything was pretty set here in Portland," he said. "So it was part growing the relationship and part just getting familiar with a new surrounding and someone new in my space."
Now, they're looking to the future and have even discussed having a second wedding reception. "We would love to have all our friends and family come celebrate with us because it was an expedited process," Tiffany shared. "We'd just love for everyone to come out and celebrate our love."
Regardless, she wouldn't change anything about her experience on the show. "Filming was hard. Being vulnerable on TV was hard, but I think you can see my growth from the Pods to us living together in Seattle," Tiffany added. "It was just being very comfortable to open up and express myself to him in the moment and not thinking so much about the decision I was making. I was just like, I need to be very present. So, I'm fine with how everything transpired."
This article was originally published on