Here's Why "Zayn Is Married" Was Trending On Twitter
Pro-tip: Be careful what you say on a live stream.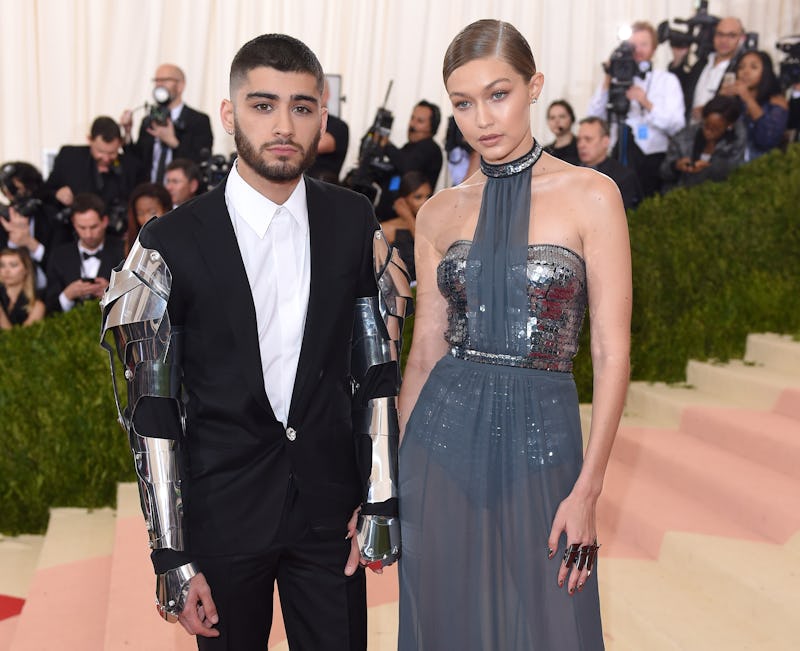 Karwai Tang/WireImage/Getty Images
People on the internet went into panic mode on Monday, March 29, when they thought for a brief moment that Zayn Malik and Gigi Hadid secretly got married. However, it seems it was just a false alarm. The frenzy began when singer-songwriter Ingrid Michaelson accidentally said that the two were married during a live stream on Patreon. And later, the "Girls Chase Boys" musician took to social media to apologize for her mistake.
Michaelson made the error while discussing her duet with the former One Direction Star, titled "To Begin Again." And since the two had worked together and developed some sort of rapport, fans assumed that perhaps Michaelson knew some inside info. Unfortunately, by the time she realized that she misspoke, "Zayn is married" was already trending on Twitter.
"I JUST WOKE UP AND ZAYN IS MARRIED," one particularly shocked fan tweeted upon hearing the rumors. "Zayn is married? Zayn is married?!?" someone else wrote. "I'm sorry did I hear that right? ZAYN IS MARRIED?!?!?!?!?" Several other fans echoed those sentiments, and many took to Twitter to express a wide array of emotions, from joy and surprise to sadness and disappointment.
Although the rumors had already made the rounds on social media, Michaelson later took to her Instagram Stories to apologize. "So, I should be asleep, but it's been a crazy hour, hour and a half," she said. "On my Patreon live stream, I said that I'm working with Zayn. I mentioned that he was married, and he's not married. As far as I know, he's not married. It was a mistake. I'm so sorry, I said I was sorry."
The 41-year-old went on to explain that Zayn's level of fame is something that she admires but is not used to. "I don't live in this world. So the level of fame, it makes me really, truly admire Zayn and anybody with that level of fame," she continued. "Every little thing you say is just, Wow! I'm not built for it."
In addition to shutting down the rumors on Instagram, Michaelson responded to some concerned fans on Twitter. In response to a gif one person posted of a person emerging from a coffin, she wrote: "I MADE A MISTAKE IM SORRY BUT ALSO I LOVE THAT LEOPARD PRINT COFFIN BLANKET."
Although Zayn and Gigi are probably not married, that doesn't mean they haven't had a big year. The pair welcomed their daughter Khai in September 2020, and the "Dusk Till Dawn" singer recently opened up about how much he loves being a father. "Honestly, it's amazing," he said in an interview on iHeartRadio's Valentine in the Morning. "A lot of people that I was speaking to obviously before she was born and stuff were like, you know, it's a big adjustment and it's going to be a massive change and stuff, but honestly she's an amazing baby."