30 Fantasy Series Written By Women That Will Give You A New Perspective
Get lost in magical worlds dreamt up by the likes of Madeleine L'Engle and N.K. Jemisin.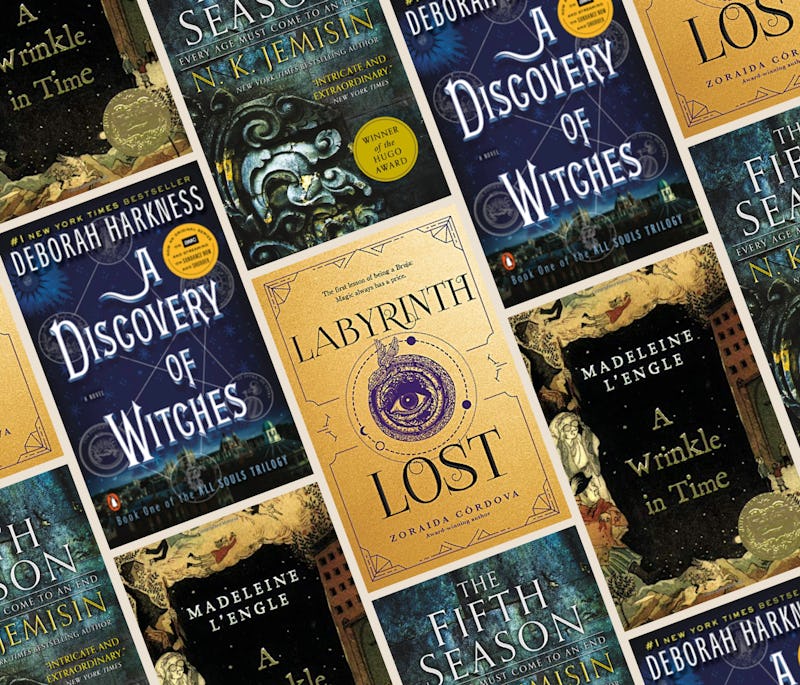 Courtesy
Fantasy novels come in all shapes and sizes — but, like with so many other genres, publishers and critics spent decades pushing books by white men at the expense of... well, everyone else. If fantasy's lingering reputation as a bastion of racism and misogyny has turned you off of the genre, then check out one of these 30 must-read fantasy series by women. Published between the 1960s and the present day, the titles on the list below make fantastic introductions — or reintroductions — to worlds full of dragons, faeries, and adventure.
Now, there are a few things you should know about this list. First off, you might notice that there aren't that many series by women of color included in the first half of the list. That's because it's been arranged chronologically, and the old guard were more likely to publish a fantasy novel by a white woman than one by a woman of color.
You might also wonder why more than half of this list is no more than 10 years old. Doesn't that bely the genre's long history? Well, maybe a little. But it's important to remember two things. One: these aren't the only must-read fantasy series by women, just 30 of our favorites. And two: although reading the classics of any genre is a worthy pursuit, giving your money to contemporary writers who are currently publishing is a fantastic way to keep fantasy — or any other genre — diverse.
Below, 30 of the best fantasy series written by women.
We only include products that have been independently selected by Bustle's editorial team. However, we may receive a portion of sales if you purchase a product through a link in this article.