Twitter Is Having A Meltdown Over Buying Beyoncé Renaissance Tour Tickets
Ticketmaster announced that demand for Beyoncé's tour exceeded supply by over 800%.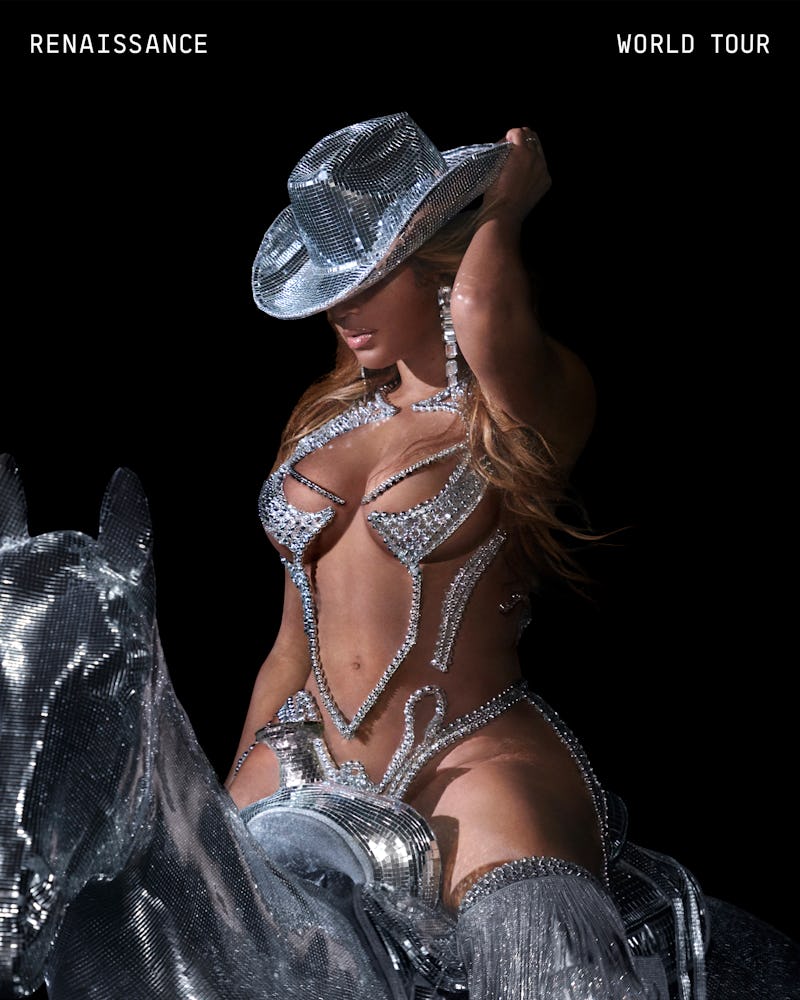 Live Nation
Ticketmaster is breaking the Beyhive's souls — and their wallets. Presales for Beyoncé's anticipated Renaissance World Tour, her first in five years, kicked off on Feb. 6 and will continue throughout the next few weeks. Given the debacle surrounding Taylor Swift's Eras Tour tickets, which spawned multiple lawsuits from Swifties and a Senate hearing investigating Ticketmaster, the site has taken measures to ensure that Beyoncé ticket sales go much more smoothly, including spreading out the on-sale dates over a few weeks to minimize traffic. For many fans, this has led to a much easier time buying tickets, but other members of the Beyhive are struggling to get through the virtual queues.
Demand for the Renaissance Tour is so high that Ticketmaster announced before presales began that the number of registrations exceeded the number of tickets available by over 800%, and warned that not all fans who received Verified Fan codes would nab tickets. As a result, Beyoncé added second nights in several cities during the U.S. leg. Across the pond, demand was so high that she added three additional nights in London for a total of five London shows alone, as well as second shows in Stockholm, Amsterdam, and Warsaw.
While the Renaissance Tour sales thus far haven't been as messy as Swift's Eras Tour, fans have still faced their fair share of challenges with Ticketmaster and made light of their struggles on Twitter.
Thankfully, many fans were able to celebrate their ticket-buying success on Twitter.
Meanwhile, other fans are still looking for alternative ways to get into the show.
As a result of the Senate hearing on Jan. 24, the Senate Judiciary Committee issued a stern warning to Ticketmaster regarding how they handle Beyoncé ticket sales. "We're watching, @Ticketmaster," the group wrote on their official Twitter. Given how they're facing intense scrutiny from both Congress and the Beyhive, the company needs to be in top form for the next few weeks.