The Beyhive Is Mad At Harry Styles After Beyoncé's Album Of The Year Snub
Beyoncé may be the Grammys' most awarded artist of all time, but she's still yet to win the biggest prize of all.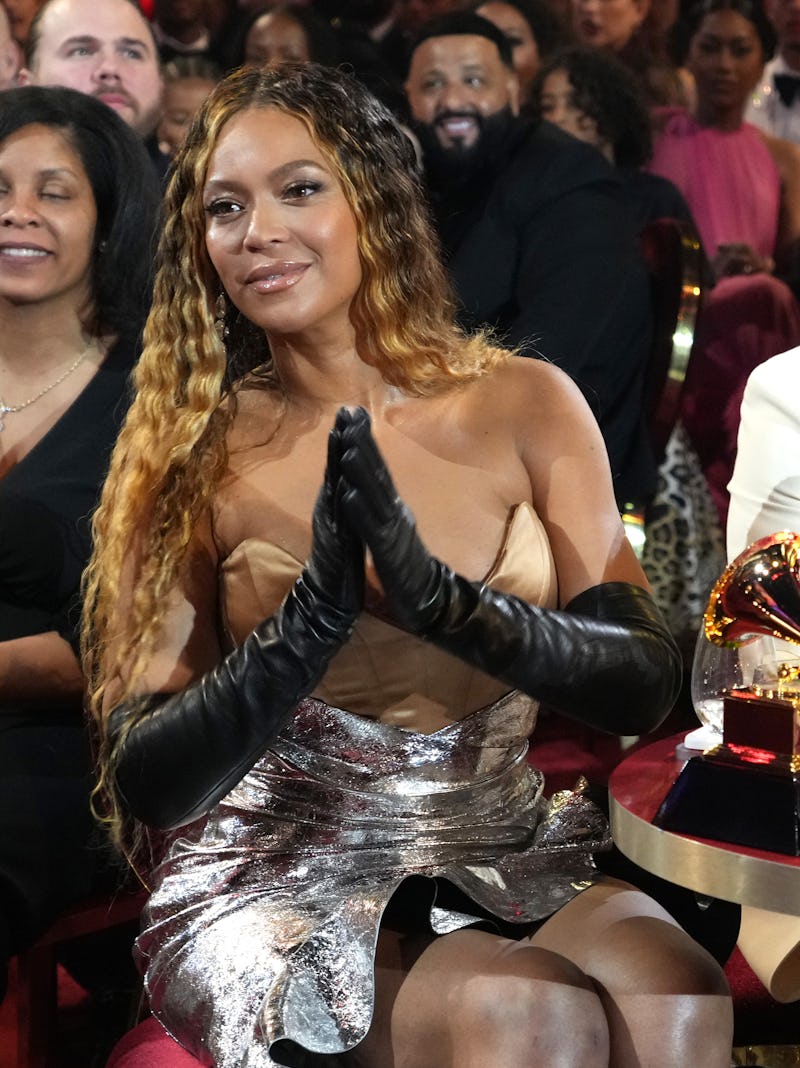 Kevin Mazur/Getty Images Entertainment/Getty Images
At the 2023 Grammys on Feb. 5, Beyoncé became the most awarded artist of all time with an astounding 32 Grammy wins across her career. But she didn't take home one major award: Album of the Year. Instead, Harry Styles won the 2023 Grammys' biggest prize for his third studio album Harry's House. And given that this is the fourth straight Album of the Year that Beyoncé has lost, the Beyhive is not happy.
Beyoncé was nominated in the category for her seventh studio album Renaissance, which took home Best Dance/Electronic Album earlier in the night and allowed Bey to break the Grammy record. The singer was previously nominated for I Am... Sasha Fierce in 2010, which lost to Taylor Swift's Fearless; for Beyoncé in 2015, which lost to Beck's Morning Phase; and for Lemonade in 2017, which lost to Adele's 25. Harry's House marked Styles' first Album of the Year nomination.
The losses of Beyoncé and Lemonade garnered backlash from viewers and the Beyhive after both albums were widely predicted to win by critics and experts. Even Adele felt bad about winning over Lemonade and initially tried to not accept the award before dedicating her speech to Beyoncé, calling her "the artist of my life." The outcry set the scene for Bey to finally win the big prize on the same night that she broke the Grammy record, but that was derailed by Styles' win, and for the third time in a row, the Beyhive feels let down by the Grammys.
Some fans also thought they heard audience members yelling about Beyoncé as Styles was accepting his award.
Many fans also complained that Styles won over Beyoncé during Black History Month, with one Twitter user even asking the Grammys to move to March if they keep refusing to give her Album of the Year.
Beyoncé did not seem to be as mad as her fans about the snub, giving a standing ovation to Styles as he accepted the award. After all, he still only has three Grammys to his name after winning Album of the Year, compared to her achievement of winning the most Grammys of all time.