Britney Spears Cursed Out The Paparazzi While On Vacation In Maui
"The paps know where I am and it's really not fun!!!!"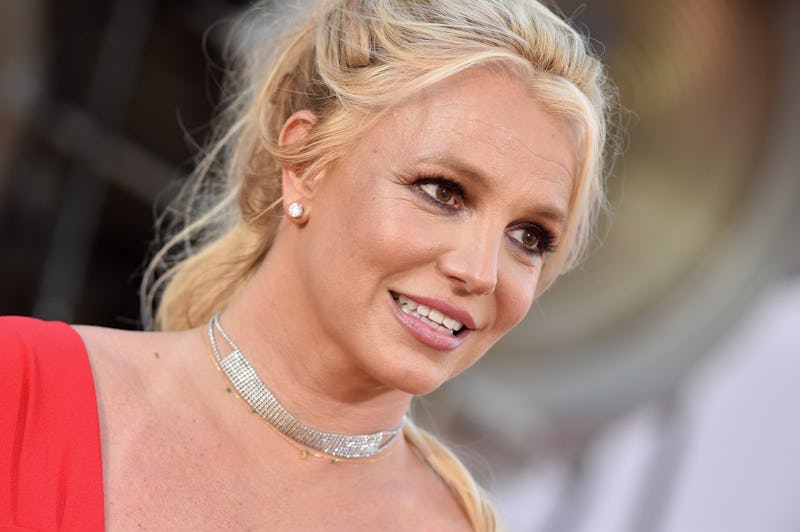 Axelle/Bauer-Griffin/FilmMagic/Getty Images
Leave. Britney. Alone.
One week ago, Britney Spears made an emotional plea to a judge to call off the "abusive" legal arrangement that gave her father and other conservators control over her finances and personal decisions for 13 years. "This conservatorship is doing me way more harm than good," Spears said in her testimony. "I deserve to have a life." The pop star has since jetted off to Maui for a vacation with her boyfriend Sam Asghari, but the overwhelming paparazzi presence has been a major buzzkill.
"So being here in Maui is pretty crazy now," Spears captioned an Instagram video of "dos and donts" for photographers, fans, and anyone else infringing on her privacy during this difficult time. "The paps know where I am and it's really not fun !!!! It's pretty hard going anywhere cause these silly faces keep popping up to take my picture … but not only do they take my picture … they distort my body and mess with the image and it's embarrassing !!!!!"
The clip, which was set to Lily Allen's "F*ck You," featured Spears strutting down the beach in a red bikini. "I know my body is not perfect but I definitely do NOT look like how they portray me," she continued in the caption. "It's rude and it's mean so paps kindly F*CK YOU AND F*CK OFF !!!!" She closed out the video by encouraging fans to blast her music and support her at Pride parades instead.
Die-hard Britney fans immediately took to the comments with messages of love, care, and concern for the singer. "LOVE YOU! Glad to see you sticking up for yourself!!" Instagram user @whitwhitmire commented. "LEAVE BRITNEY ALONE!!!!" @mae_couture wrote. Several others noticed that the video appeared to be several months old. "These are the same pics from your last trip to Maui.... no?" @katie_baran asked. "Is it even Britney writing?" someone else commented.
Given Spears' heartbreaking testimony, it's possible that she isn't in control of her own social media accounts. During the hearing, she recalled several instances of being stripped of her basic rights. For example, she said she was sent to a mental health facility against her will after attempting to change one dance move during dance rehearsals in 2019. She also told the judge that her therapist was called and her medications were switched without her permission. "Not only did my family not do a goddamn thing, my dad was all for it," she said.
Furthermore, Spears said that her conservatorship has prohibited her from doing basic, everyday things, including but not limited to driving in the car with her boyfriend. Worst of all, she said she was forced to get an IUD to prevent pregnancy, which her conservators still won't let her doctor remove. "I want to be able to get married and have a baby," she revealed. "I was told with the conservatorship, I was not able to get married and have a baby."
While it remains unclear whether or not it was actually Spears who cursed out the paparazzi in her latest Instagram post, chances are high that the media attention following the hearing has been a big burden to bear. And while it's understandable that people are concerned about the pop star and the future of her conservatorship, now is the time for the paparazzi and other curious fans to give Spears the space she not only needs, but truly deserves.