Emily Ratajkowski Breaks Silence On *Those* Harry Styles Photos
"It's very bizarre," the model told Vogue Spain.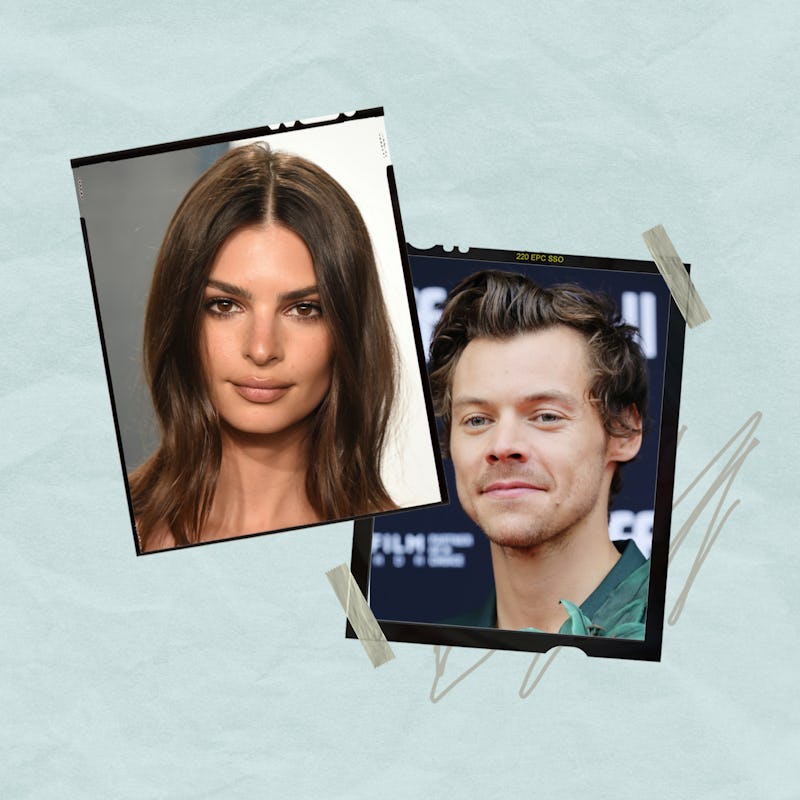 John Shearer/Getty Images Entertainment/Getty Images / Amy Sussman/Getty Images Entertainment/Getty Images
The rumored romance between Harry Styles and Emily Ratajkowski has set social media abuzz in recent weeks, and in a new interview, the model has addressed the viral photographs that started it all. As per the Daily Mail, the pair were spotted kissing in Tokyo on March 25, sending dating rumors into overdrive. Speaking to Vogue Spain almost a month later, Ratajkowski has described the reaction to the photos in question as "very strange."
"It's very bizarre to have certain experiences and then have the whole world know about them and comment on them," she told the outlet. "I'm just a person who's gone from a three-year relationship to a four-year relationship, so this is the first time in a long time that I've been in a dating stage."
The model and actor added that she wasn't "surprised" by the response, and referred to her reported romance with the One Direction alum as a "tiny slice of my life." She continued: "Most of my life is focused on my son and my work. But I guess these issues don't inspire the same flashy headlines. The invasion of private aspects is very hard for me."
Meanwhile, when quizzed about an alleged feud between herself and Styles' ex-girlfriend Olivia Wilde, Ratajkowski called the rumors "unfortunate," adding: "I feel bad for Olivia, because she has had to suffer this situation on several occasions."
During a March 9 interview on the Going Mental with Eileen Kelly podcast, the model appeared to confirm she was seeing the "As It Was" hitmaker after disclosing that she had "just started dating someone that I kind of like."
Outlining the qualities she looks for in a partner, Ratajkowski also shared that she likes someone who has "good politics" and is "very independent." She continued: "I think, for me, that's very important because I do have a full life. I'm hoping that dating someone that has more of their own life will prevent the issues I had before."
As per People, the Styles and Ratajkowski dating rumors were first reported just months after the model divorced her film producer ex-husband, Bear-McClard, in July 2022. The former couple was married for four years and share a 2-year-old son together, Sylvester Apollo Bear.