Fantastic Beasts 3 Finally Has A Release Date
The Secrets of Dumbledore will still go ahead despite cast changes, controversy, and a COVID-19 delay.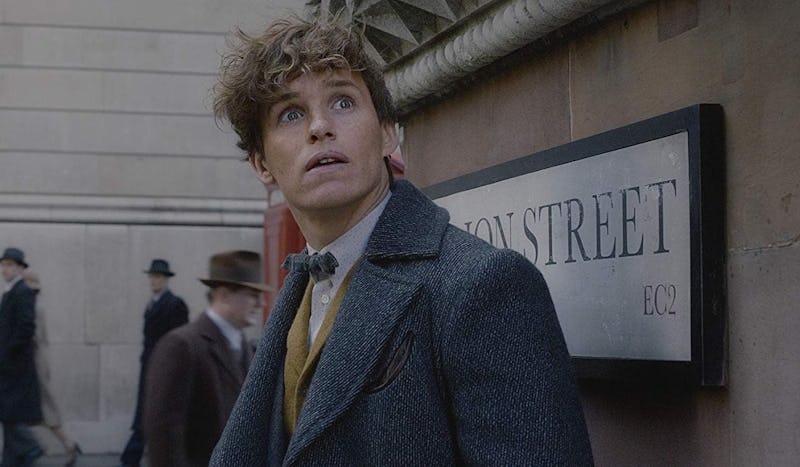 Warner Bros.
More than two years after The Crimes of Grindelwald premiered, the third Fantastic Beasts and Where to Find Them film finally has a release date.
The lead up to this trilogy-making instalment – named Fantastic Beasts: The Secrets of Dumbledore – has been long and complicated, with Johnny Depp's exiting from the franchise, controversy surrounding author J.K. Rowling's involvement, and a COVID-19-related delay. However, it appears things are finally on track for the release, so here's everything we know about the movie so far.
When will Fantastic Beasts 3 be released?
The third entry in the prequel franchise is scheduled to be released in cinemas worldwide on April 15, 2022. The film had originally been set for release on July 15, 2022. However, Warner Bros. decided to bring the premiere forward by three months.
What will the third movie be about?
Ahead of the film's 2022 debut, the first plot details of The Secrets of Dumbledore have been revealed.
Per Digital Spy, the story follows the character of Professor Albus Dumbledore as he tries to prevent Gellert Grindelwald from taking over the wizarding world.
"Unable to stop him alone, he entrusts Magizoologist Newt Scamander to lead an intrepid team of wizards, witches and one brave Muggle baker on a dangerous mission, where they encounter old and new beasts and clash with Grindelwald's growing legion of followers," an official synopsis teases.
Will the original cast return?
As with Yates' return to the director's chair, most of the franchise's cast will return. Redmayne and Law will reprise their central roles in the prequel series as well as Williams, Katherine Waterston, Alison Sudol, Ezra Miller, and Dan Fogler.
One notable absence from the cast list: Johnny Depp as Dark Wizard Gellert Grindelwald. The Oscar nominee left the franchise last November after losing a libel case with The Sun. According to Deadline, his appeal was denied when a judge ruled the outlet's "wife beater" descriptor of the actor was "substantially true." Mads Mikkelsen was recast in Depp's role that same month. (According to The Hollywood Reporter, Depp still received his full $16 million salary for Fantastic Beasts 3 after filming only one scene for the film.) "Job wise, it's obviously super interesting and nice," Mikkelsen told Entertainment Weekly in December 2020. "It's also a shocker that it came after what happened, which is just super sad. I wish both of them [Depp and his ex-wife Amber Heard] the best. These are sad circumstances. I hope both of them will be back in the saddle again really soon."
Is this the final movie in the franchise?
It's unclear if the Fantastic Beasts franchise will live to see another day after the third movie. The second film made significantly less than the first, Variety reports. 2016's Fantastic Beasts and Where to Find Them brought in $814 million worldwide, while the sequel only grossed $655 million.
Additionally, if there are future films, Rowling may not be involved. Amid Fantastic Beasts 3's development, fans and critics accused the author of transphobia after she tweeted offensive remarks regarding the trans community. Rowling's comments received widespread criticism, including backlash from the original Harry Potter trio—Daniel Radcliffe, Emma Watson, and Rupert Grint. Apparently, the world of wizarding doesn't come without its wrinkles.
Fantastic Beasts: The Secrets of Dumbledore is released in cinemas worldwide on April 15, 2022.
This article was originally published on