Giacomo Gianniotti Teased Some Plot Clues For Tonight's Grey's Anatomy Crossover Episode
There will be even more guest stars.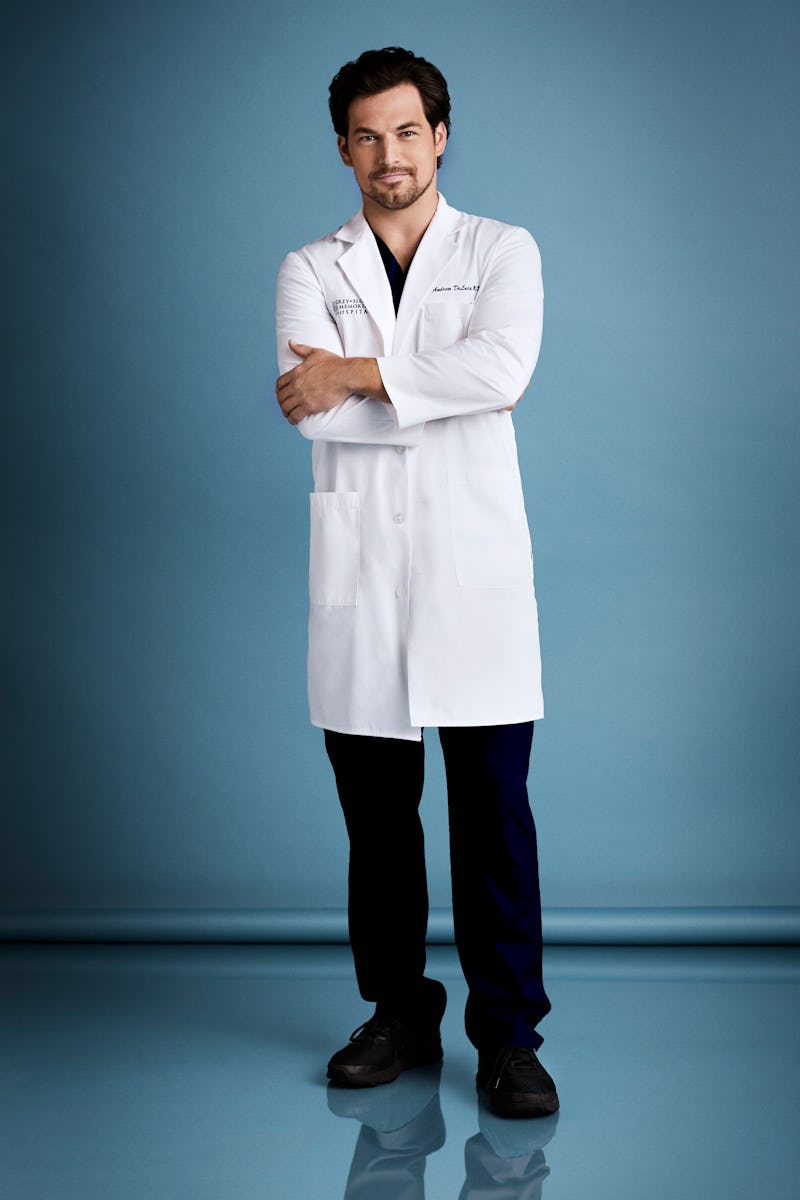 ABC
Spoilers ahead for Grey's Anatomy Season 17. Grey's Anatomy crushed fans when Andrew DeLuca died after being stabbed earlier this season, but viewers knew they wouldn't have to completely say goodbye to Giacomo Gianniotti or his character. DeLuca appeared on Meredith's death beach not long after he passed, and Gianniotti himself made it clear that he'd stick with the show even though his character's arc was pretty much over. In February, Gianniotti shared that he would direct an upcoming episode of Grey's, and the time has finally come. Considering he took the lead for the April 8 episode titled "Sorry Doesn't Always Make It Right," Gianniotti knows a thing or two about the plot. And lucky for fans, he's willing to scatter a few crumbs.
Talking to Entertainment Tonight Canada, the actor and director revealed tonight's episode would be totally different from what fans have seen this season. "We've had a lot of this stuff on the beach. We've had flashbacks and a lot of different storytelling devices that we've been using this season and the last," he said. "My episode is just a true Grey's Anatomy episode."
The former castmember added:
"We got our medical scenes, we got love and romance between our main characters, drama between our main characters. There's a healthy balance of inside the hospital and outside the hospital. And all the feels. We've got some great surgeries, so it's a really really great episode. I'm really proud of it."
The glaring detail missing from this intel, of course, is whether or not viewers can expect an optimistic prognosis for Meredith, who appears to wake up in the teaser trailer. But here's another point to get excited about: Gianniotti teased that tonight's episode would feature "some great guest star actors." He didn't specify who would join the regular cast, but perhaps some of them will be returning fan favorites. This episode is a Station 19 crossover event, so he also could've been referring to some of those actors, like Jason George (aka Dr. Ben Warren), who will reportedly play a part in tonight's story. Whatever happens, fingers crossed it includes a Cristina Yang appearance, too.