Heartstopper's Kit Connor Admitted His "Fat Crush" On A '90s British Rom-Com Star
Fans were quick to share their thoughts.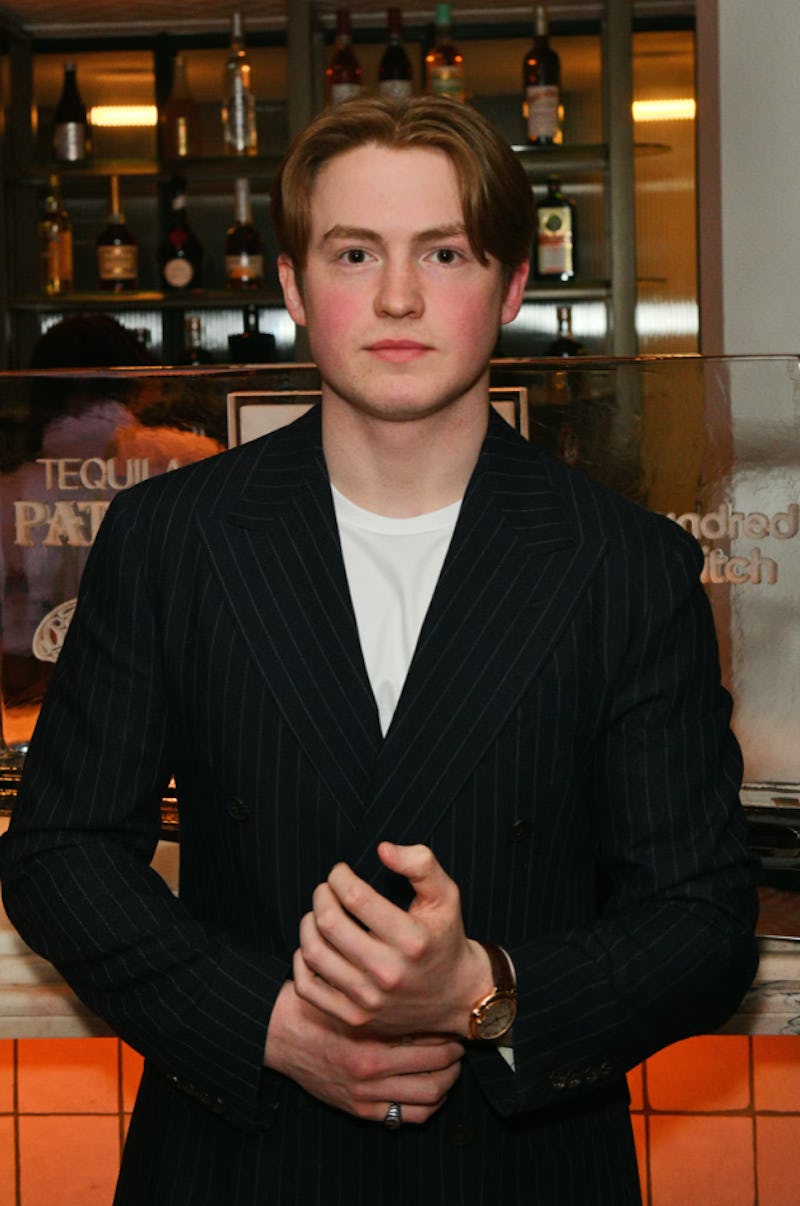 Getty Images
Fans of Netflix's Heartstopper have become infatuated with the heartwarming onscreen romance between Truham Grammar School students Charlie Spring and Nick Nelson. Although, Kit Connor, who plays Nick in the hugely-popular teen drama, may have eyes for someone else. While discussing his rom-com of choice during a recent interview, the actor revealed that he has a "fat crush" on Hugh Grant.
Speaking at the BFI & Radio Times Television Festival in London on May 22, the actor disclosed that the 1999 romantic comedy Notting Hill is his "comfort film" and helped him "break the ice" with his Heartstopper co-star, Joe Locke.
"In terms of a film, I don't know why, but Notting Hill has always been like my … I just put it on," Connor revealed, before quoting one of Grant's most famous Notting Hill lines, "whoopsie daisies."
"I have such a fat crush on Hugh Grant," he admitted, while also sharing that during an early Heartstopper photoshoot with Locke, he brought up the '90s rom-com as he didn't "know what to talk about."
"In my mind, I just think: Hugh Grant. So, I start to be like, Notting Hill, and he says… he hasn't seen Notting Hill," Connor recalled.
It wasn't long before Heartstopper fans caught wind of Connor's admission, and many took to social media to share their thoughts on the actor's celebrity crush.
"kit connor having a crush on hugh grant as he should," wrote one fan on Twitter, while another joked, "kit connor u aren't special i also have a crush on hugh grant."
"Kit connor having a crush on hugh grant is the most relatable thing he's done yet," one user also said of the revelation.
Meanwhile, the actor also touched upon the future of Heartstopper, which was renewed for not one, but two more seasons by Netflix on May 20. As for what fans can expect from the next series, Connor admitted that he has "no clue" what will happen. Although, he does have hopes for the character of Nick.
"I suppose what I'd like to see for Nick, I think just strengthening Nick and Charlie's relationship," he said. "In season one, we very much see the young love and the beginnings of their relationship. And I think it would be lovely, you know – not just to act – also just to see as well their relationship just, sort of, get stronger and blossom."