Everything To Know About How I Met Your Father Season 3
Neil Patrick Harris made his grand return on HIMYF Season 2, making fans wonder if a third season is on the cards.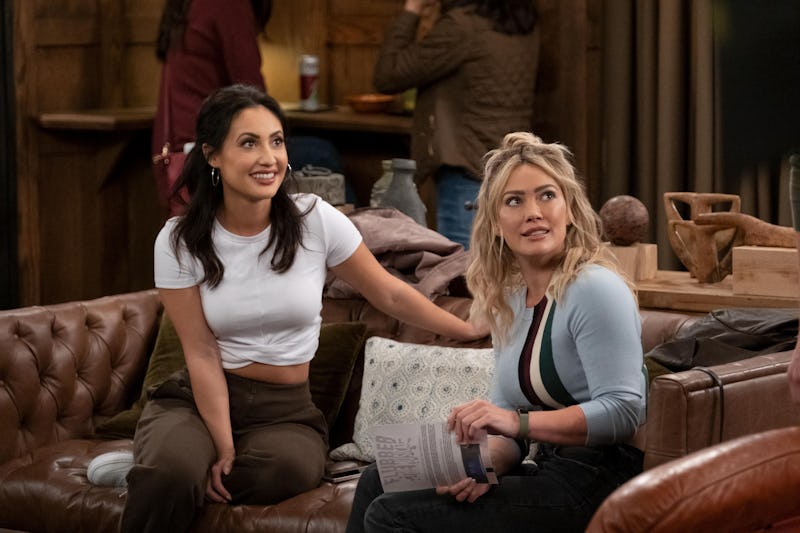 Patrick Wymore/Hulu
The second season of Hilary Duff's sitcom How I Met Your Father is only halfway through Hulu's 20-episode order, a rarity for any streaming series, but viewers are already clamoring for a third season. In the two-episode midseason finale on March 28, Neil Patrick Harris makes his grand return as How I Met Your Mother's lead Barney Stinson, giving Duff's Sophie some sage advice that pushes her into a new chapter.
HIMYF will be taking a two-month break before returning on May 23 for the second half of Season 2. New episodes will once again premiere every Tuesday, leading up to the two-episode season finale on July 11, which was filmed in front of a live studio audience for the first time. Hulu has yet to officially renew the HIMYM spin-off for a third season and may not reveal any plans before the current season ends. But given fans' reactions to moments like the Lizzie McGuire reference and guest stars like Harris, John Corbett, and Judge Judy, it's safe to say they want one to happen.
Here's everything you need to know about a potential HIMYF Season 3.
HIMYF Season 3 Cast
If HIMYF returns for another season, it's safe to say that Hilary Duff will return as Sophie alongside her crew of friends, like Valentina (Francia Raísa) and Ellen (Tien Tran), and potential baby daddies, including Jesse (Chris Lowell), Sid (Suraj Sharma), and Charlie (Tom Ainsley). Kim Cattrall would also likely return to play the older version of Sophie.
The status of Josh Peck, Leighton Meester, and Corbett's characters are unclear given how their storylines somewhat conclude in the first half of Season 2, though returns can't be ruled out. It's also not known whether any fan-favorite characters from HIMYM will make an appearance, but given how Barney finally makes a cameo in the second season, anything is possible.
HIMYF Season 3 Potential Premiere Date
Of course, a Season 3 premiere date won't be announced until long after an actual Season 3 renewal. The show's second season premiered on Jan. 24, almost exactly a year after the series premiere on Jan. 18, 2022. If this timeline holds, expect production on HIMYF Season 3 to begin later this year and the first episodes to be ready in time for a January 2024 premiere.
HIMYF Season 3 Trailer
Given how Hulu has not renewed or canceled HIMYF, filming for Season 3 has yet to start either, meaning it will be quite a while before fans see a trailer. This post will be updated when more details are announced.
This article will be updated as new details about HIMYF Season 3 become available.