How You Can Send A Condolence Message To The Queen
The royal family has advised against floral tributes, too.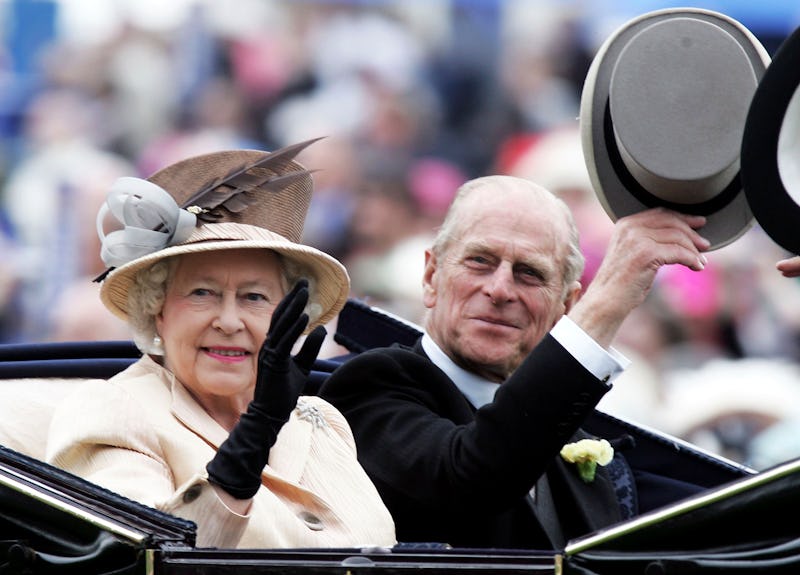 Chris Jackson/Getty Images
Leaders from around the world are paying tribute to the Duke of Edinburgh following his death on April 9. With floral arrangements already appearing outside royal residences, Buckingham Palace has set up an online book of condolence and advised against physical tributes.
Due to the pandemic, physical books of condolence have been replaced with a virtual version which is available now and hosted at royal.uk. "During the current public health situation, Books of Condolence will not be available for the public to sign," read the official statement made by Buckingham Palace. "The Royal Family ask that members of the public consider making a donation to a charity instead of leaving floral tributes in memory of The Duke."
As stated on Royal.uk, "a selection of messages will be passed onto members of the Royal Family, and may be held in the Royal Archives for posterity."
The form itself compromises of four main fields: one to enter your name, the location you are writing from – tributes are expected to flood in from all over the world, an email address, and a message of condolence.
Tributes thus far have celebrated the Duke of Edinburgh's long life of public service, both as a driving force of the royal family, and his service in the military during World War II. He has also been praised for his role in supporting the Queen, to whom he was married for 73 years.
The Duke's family has also shared their own messages, too. The Duke and Duchess of Cambridge changed their Twitter cover photo to a black and white portrait of Prince Philip and their cheerful avatar to a monogram. Prince Charles and Camilla, Duchess of Cornwall, who marked their 16th wedding anniversary the day Philip passed, changed their social media profile pictures as well. Prince Harry and Meghan Markle paid tribute via their Archewell website.
Union flags have been half-masted at all royal residences flying the Union flag, and the Royal Standard will continue to fly at Windsor Castle where the Queen is in residence. Details of the funeral will be announced in the coming days.