Jennifer Aniston "Regrets" Her First Big Purchase With Friends Paycheck
"This is such a Rachel Green thing to do."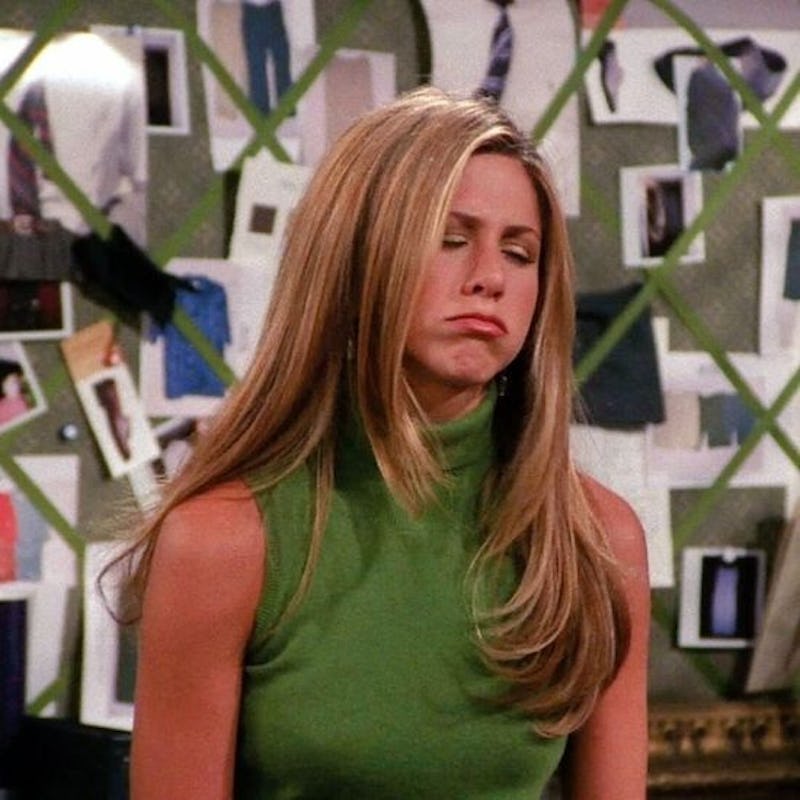 Warner Bros.
Whether it be emotional cast reunions or iconic scene recreations, Jennifer Aniston appears to have no problem reflecting on her Friends days. Now, the actor has revealed what she bought with her first ever Friends paycheck — and it's the most Rachel Green purchase ever.
During an April 2023 interview with PopSugar, the actor recalled that her "first big splurge" after appearing on the hit '90s sitcom was a "Mercedes that had a for sale sign on it for almost two years." Aniston continued: "There was a little white 280 SL Mercedes, and it was there for a long time. It could have been over two years. And I always was like, 'I can't wait, someday, someday.' And then one day I bought it."
However, the actor's dream car didn't quite live up to her expectations. "And then I drove it, and then drove it again. And it never drove again," she recalled. "It was a lemon, and that's why it's been sitting there. And I didn't know any better to get it checked out… so that was a nice 25-year-old mistake."
Friends fans were quick to comment on the actor's paycheck regret, with one TikTok user calling the purchase "such a Rachel Green thing to do." Meanwhile, another fan pointed out: "The fact it was sat there for two years should have been a red flag."
Although perhaps not the best financial move, Aniston more than made up for it with a hefty Friends salary, which for the show's final two seasons, was a whopping $1 million per episode.
Aniston and her former Friends co-stars are still earning millions from the sitcom each year, despite the show wrapping up for good back in 2004. As per USA Today, Warner Brothers reportedly brings in a massive $1 billion every year from the series through syndication rights. Each star takes home just 2% of that sum, which sounds small, but adds up to $20 million per cast member, per year.