Jennifer Aniston Reveals The One Sequel She Would Never Do
"That was enough luck for me."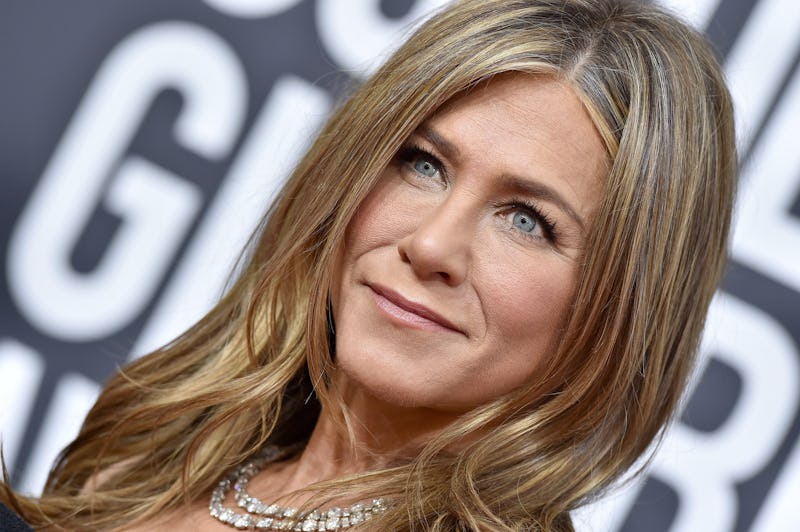 Axelle/Bauer-Griffin/FilmMagic/Getty Images
Throughout her decades-long career, Jennifer Aniston has become a household name for her roles in The Morning Show, The Break-Up, Horrible Bosses, Marley & Me, and, of course, the beloved '90s sitcom Friends. However, in a recent interview, the Golden Globe winner revealed the one role she would never reprise.
Speaking to Yahoo! Entertainment, Aniston was asked if she's ever been approached to star in any sequels to some of her biggest movies. After revealing that "there was talk" about making a follow-up to the hit 2013 comedy We're the Millers which ultimately "didn't happen," the interviewer pointed out that she did "not return" for the Leprechaun sequels. "No, I had had it with leprechauns," Aniston responded, before joking: "That was enough luck for me."
After being reminded of the horror franchise's seven sequels, including Leprechaun in the Hood and Leprechaun 4: In Space, the Friends star responded: "They went to space? Wow... what happened in space?"
Aniston made her acting debut in the 1993 horror flick, which follows the story of an evil Leprechaun (played by Warwick Davis) who goes on a killing spree while in search of his missing pot of gold.
During a 2019 appearance on SiriusXM's The Howard Stern Show, Aniston recalled her experience filming the Mark Jones-directed comedy-horror, revealing that she thought she had "arrived" when the film was released. "I really did think it was an amazing thing that I was in a movie," she explained to host Howard Stern, before disclosing that she kept "waking in and out" and "cringing" when she rewatched Leprechaun with her now ex-husband, Justin Theroux.
"We were dating. It was one of those things when I tried to get that remote out of his hand and there was just no having it. He was like, 'No, no, no, no, this is happening,'" she recalled.