Jennifer Garner & John Miller's Relationship Started 5 Years Ago
The Party Down star and her CEO boyfriend have been linked since 2018.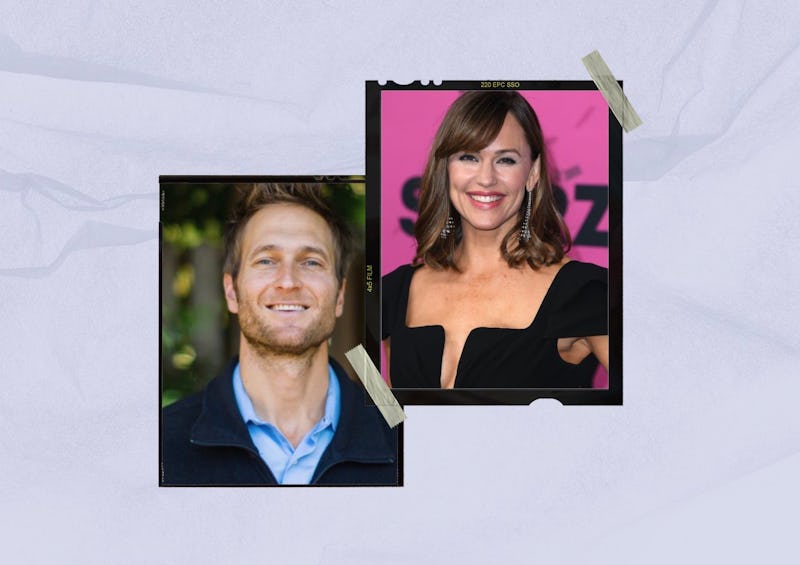 Steve Granitz/FilmMagic/Getty Images/Cali Group
Jennifer Garner has had 20 years worth of TV and movie appearances, including Alias, 13 Going On 30, and Daredevil. Most recently, she joined the third season of Party Down as Hollywood executive Evie Adler.
Offscreen, she's also found success in her love life. The 50-year-old actor met Ben Affleck in 2000 on the set of Pearl Harbor when Garner was married to Scott Foley, whom she divorced in 2003. In 2004, Affleck and Garner made their first public appearance as a couple. In 2005 they got engaged and married in an intimate four-person wedding. Over the next decade, Garner and Affleck had two daughters, Violet, 17, and Seraphina Rose, 14, and a son Samuel, 10. They announced their divorce to PEOPLE in June 2015 and made it official in April 2017, leaving room for Garner's new leading man, John Miller, to walk into her life.
Miller is the CEO and Chairman of Cali Group, a tech company founded in 2011 that owns Miso Robotics and several CaliBurger Restaurants. Before that, he graduated from Stanford Law School and was in charge of the "formation, growth and sale" of the pharmaceutical company Arrowhead. Miller has two kids of his own, daughter Violet and son Quest, with his ex-wife and violinist Caroline Campbell.
Despite Garner's past in the spotlight, the Party Down star is private about her love life with Miller. Here's what we know about Garner and Miller's relationship timeline.
October 2018: Reports Of A Relationship
Us Weekly reported that Garner had "a new man in her life" — businessman John Miller. The two reportedly had been together for about six months. "Jen brings out the best in John, and he is the happiest he has probably ever been. It's a loving, healthy relationship," a source told the outlet at the time. PEOPLE also reported that the relationship was "casual." It's unclear how they met.
November 2018: Garner & Miller Make Their First Public Appearance
On Nov. 9, 2018, Garner was spotted on a date with her new boyfriend. The couple attended a musical performance of Dear Evan Hansen at the Ahmanson Theatre in Los Angeles. E! reported their first joint public appearance and said that the couple "avoided being photographed together." They exited the limo and the theater a few minutes apart.
May 2019: Garner Gets Victor Garber's Approval
Victor Garber, Garner's co-star from Alias, gave his seal of approval for Miller. "I think he's adorable," he gushed to Us Weekly. "What's wonderful is they're taking their time and they are just enjoying each other's company. Her priority is her children, that's it. She's focused on that. She's remarkable."
December 2019: They're "Very Much In Love"
Us Weekly reported that the two were "very much in love" and "stronger than ever." The article also revealed that Garner loves that Miller is a "simple guy" outside the entertainment industry.
February 2020: Miller Is "Uncomfortable" With Affleck's Interview
Ben Affleck revealed in an interview with The New York Times on Feb. 18 that his divorce from Garner was "the biggest regret of my life." He added, "Shame is really toxic. There is no positive by-product of shame. It's just stewing in a toxic, hideous feeling of low self-worth and self-loathing." Days later, on Feb. 26, Us Weekly reported that John Miller was "uncomfortable with Ben's interviews." The Times interview wasn't the only time Affleck spoke about his past with Garner. In a cover story for PEOPLE the actor said "when you have children with somebody you're connected to them forever. And I'm very lucky she is the mother of my children."
August 2020: Garner & Miller Split
A source told In Touch Weekly that the two split up after less than two years of dating. "They split up before L.A. went into lockdown," the source revealed, adding that "Jen and John remain on friendly terms so there's a possibility that they could rekindle their relationship in the future, but right now it's over." Us Weekly reported that Miller was "ready for marriage," but Garner couldn't commit. Rumors of their "amicable" breakup were sparked after Garner was seen at the beach with former Alias co-star Bradley Cooper.
March 2021: Garner Opens Up About Marriage
Garner told PEOPLE that she learned a lot about herself during the lockdown, calling herself "sturdy." She also revealed her thoughts on getting married a third time. "I don't know. I'm so far from it. And I don't know that marriage would need to be a part ... I mean I definitely don't think that I'll be single forever," Garner said at the time. "But this is not the time. I don't need to complicate it. I'm good."
May 2021: Garner & Miller Reunite
Single forever, Garner wasn't. Us Weekly confirmed that the Miller and Garner are giving it another try. "Jen and John are back on," a source told the outlet. "It started up a few weeks ago." The source also said that Garner's three kids and Miller's two kids were "spending a lot more time together."
October 2021: Things Are Getting "Serious"
After the couple got back together, it was reported that things were getting serious between the actor and the CEO. "Jen and John are serious," a source told Us Weekly. "They are totally set on a long-term future together. They've taken their time to get this committed." The insider added that Garner feels safe and secure with John, who is unlike anyone else she has dated. "He's hugely successful in his own right, of course, and she loves his mature and measured take on life. Being with someone as down-to-earth and calm as John is exactly what Jen needed in a partner."
September 2021: Coffee Date In NYC
Garner and Miller were spotted walking together in New York City on Sept. 29. PEOPLE reported the sighting and said that the two were dressed casually and holding cups of coffee.
November 2021: Engagement Rumors Swirl
Garner sparked engagement rumors after going live on Instagram on Nov. 2 wearing a diamond ring on *that* finger. She was seen a couple of days later, on Nov. 4, attending meetings and picking up her son from school, without a ring. Daily Mail reported that she "continued to shield any view of her hand later that day."
March 2022: A Jet-Setting Couple
The couple made a rare appearance together in New York City to celebrate the premiere of The Adam Project. E! confirmed that they were spotted at JFK Airport on their way back to the west coast.
January 2023: A Sunny Stroll & Affleck Appearance
Garner and Miller were spotted taking a stroll together in Los Angeles late January. PEOPLE reported that they were all smiles and holding hands. Page Six also obtained footage of Affleck and Miller chatting outside. Affleck and Miller appeared to have a pleasant exchange, shaking hands before Garner appeared. Garner and Affleck are known to co-parent their three children amicably.