Kwame Was Spotted On MAFS Before Love Is Blind
He's no stranger to bold reality romance experiments.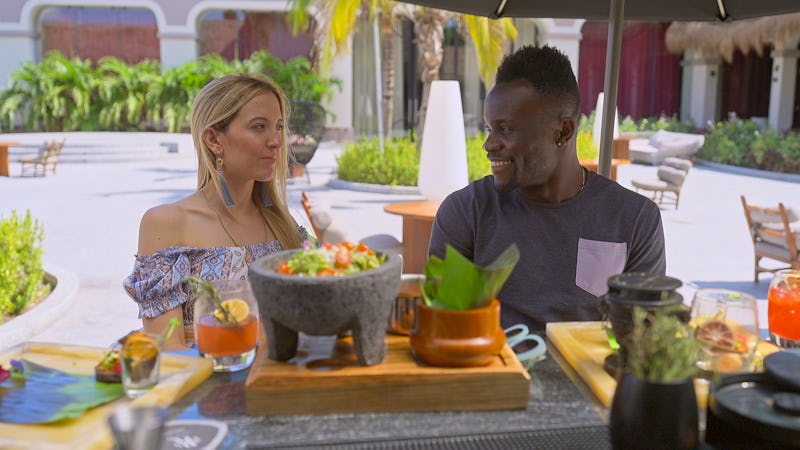 Netflix
Being a Love Is Blind contestant makes you part of a select (but ever-growing) pool of reality dating alums. It can help you connect with stars from other shows or pave the way to competing for a second chance at love on Perfect Match. But in the case of one Love Is Blind Season 4 suitor, it actually worked the other way around. That is, Love Is Blind is the second stop on Kwame Appiah's reality journey.
In the days since Season 4 premiered, several astute viewers took to social media to share a surprising discovery: what appears to be Kwame in footage for Married at First Sight Season 10. But even the most avid MAFS viewers likely don't remember Kwame because he never made it past the initial matchmaking stage. He did show up to the Washington, D.C. casting call, though, and looked super enthusiastic to be there. (According to Kwame's LinkedIn, he was working in nearby Bethesda, Maryland when the season filmed.)
For the uninitiated, MAFS is somewhat similar to Love Is Blind in that you don't get to meet your potential partner face-to-face for quite a while. But in the pods, you at least get to know each other before getting engaged, and spend weeks together before deciding to get married. On MAFS, professional matchmakers do all the pairing up — and couples don't even know who they're marrying until they're both at the altar. So, it's pretty extreme! But clearly, Kwame was brave enough to try both experiments.
Kinetic Content actually produces both MAFS and Love Is Blind — so it's possible that Kwame stood out in the casting team's memory, even though MAFS Season 10 aired back in 2019.
While Kwame hasn't commented on his impressive reality resume yet, he did reveal in a recent interview that this was always a likely path for him. "For some reason, I don't know, I feel like I could have seen it in my future at some point, if I'm being real with you," he told host Carly Henderson. He wasn't actually a big viewer of the genre, though. "The very first reality show I ever watched was Love Is Blind," he continued. "And I was like, Oh, that seems like a fun show. So when I got the call, I definitely thought that it was — I don't know, we'll call it a serendipitous moment."
Viewers will have to wait and see whether Kwame's second reality outing results in a love match. But of course, making it past the pods is already a huge step.