How That Emotional Grey's Anatomy Reunion Came To Be
It was a two-for-one special on Grey's tears.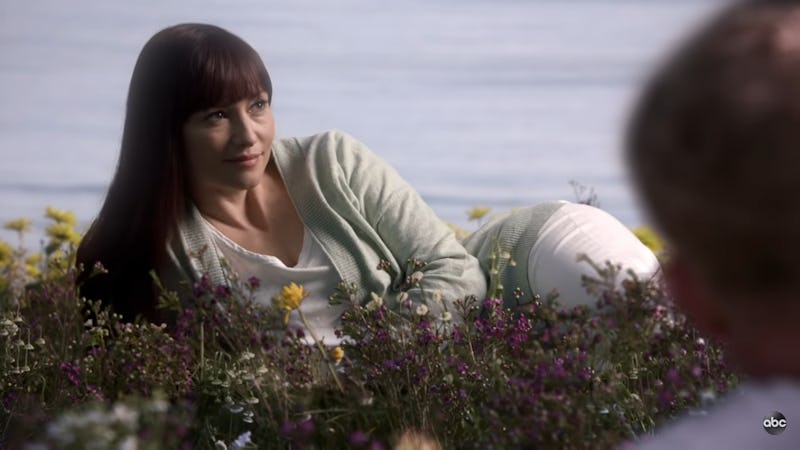 ABC
Spoilers ahead for Grey's Anatomy Season 17, Episode 10. We were already expecting the waterworks with Lexie Grey's highly anticipated return to Grey's Anatomy April 1. But the beloved character didn't come alone — in fact, she arrived with Mark Sloan himself, together the tragic namesake for Grey Sloan Memorial. It was heartwarming to see the pair together again, a much-needed balm considering the last moment they shared was in the aftermath of that horrific plane crash in Season 8. Together, their love of life (and each other) seemed to be a pivotal reminder that Meredith should keep on living and stop wasting time on trivial concerns.
According to the surprise guest himself, Mark's visit to Meredith's beach was not a recent reworking of the script. Though there has been much uncertainty about how this season will progress, and whether Season 17 will be the end of Grey's, the "Slexie" reunion was in the works as far back as last summer. In an interview with Deadline, Eric Dane said that he was shooting a film in Shanghai when showrunner Krista Vernoff reached out with a mysterious message. "'Hey, I'd like to talk to you about something, let me know when you have some time,'" he recounted. "She explained to me what was happening in the story, and she said, 'We want to put Mark Sloan on the beach with Lexie Grey.'" Once filming on the beach began (Lexie's Chyler Leigh was filmed via green screen in Vancouver), Dane said, "It was like I'd never left."
"It was a great day at the beach," he said. "It was great to see some of the familiar faces and same crew members, and we didn't skip a beat. I love those people. I spent a significant portion of my life with those people, I'd do just about anything for them."
As far as sliding back into the role after nearly 10 years, Dane said he didn't have any trouble. (Like us, he probably knows that no one else could ever play his iconic McSteamy better.) "I mean, look, I created Mark Sloan. It was not that difficult for me to get back into character," he said.
With Sloan's appearance came sweet reminders of Callie, Arizona, and Sofia, whom he says he watches over. According to Dane, the idea of watching over his loved ones had personal resonance. "Whether [Sofia]'s listening to me or not, you always have somebody looking over you," he said. "I lost my father at a very early age, and I feel like he's watching over me in some capacity."
Who knew the making of the episode could be as emotional as what we saw on screen? By the end of the episode, Meredith is finally coming off the vent — and just about all the surgeons are the happiest we've seen them in a while. Though there's an endless supply of long-gone characters we'd love to see reappear on the beach in Grey's, having Meredith leave behind the afterlife altogether would be even better.