Tiffany & Brett Are Winning Over Even The Most Jaded Love Is Blind Fans
It's "just so genuine, seamless, and pure."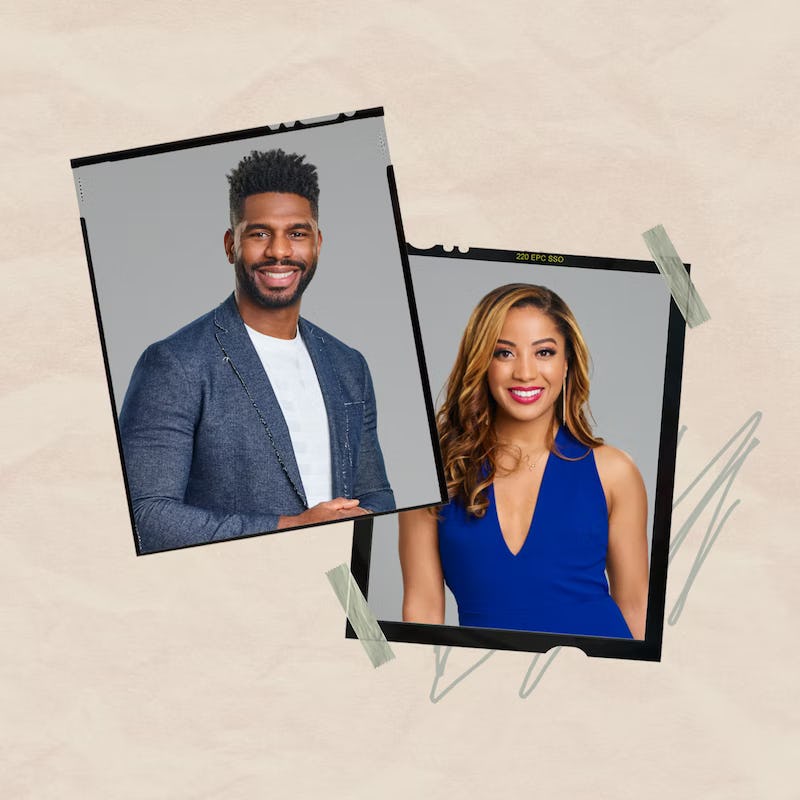 Netflix
Three seasons of Love Is Blind has been enough to make even the biggest romantics a little skeptical about couples' likelihood of staying together post-show. The reality series' history indicates that even couples that make it out of the pods, through the couples' retreat, and to the altar aren't safe. And while many fans actually come for the mess, there still manage to be rare pairings that make even the cynics believe.
Light spoilers ahead for Love Is Blind Season 4. In Love Is Blind Season 4, it's Tiffany Pennywell and Brett Brown who are giving fans hope. Their connection in the pods carried over to face-to-face interactions, and their chemistry has been palpable. Fans are excited to see their relationship's success so far, and they've shown their enthusiastic support on Twitter. In fact, the couple has drawn a lot of comparisons to Season 1's fan favorites Lauren and Cameron, who are going strong after getting married on the show in November 2018.
"brett and tiffany giving me those feels that i had for lauren and cameron in s1," one of their shippers tweeted. "its just so genuine, seamless, and pure. i hope it works out."
Another went so far as to announce that the Season 1 pair's position as "cutest couple" from Love Is Blind had been usurped. "lauren and cam, you're out as cutest couple from love is blind," they wrote. "tiffany and brett? you're in"
Fans also gushed on Twitter about the Season 4 duo's connection and compatibility. One described them as "like a breath of fresh air," in part because they "encourage open communication, respect effort, and enjoy playful banter." Similarly, someone else called their interactions "so refreshing!"
Season 4 has several couples still exploring their relationships, of course, but for many fans, they don't come close to Brett and Tiffany's level. Numerous tweets make that extremely clear. Claiming that they "get whiplash" when Love Is Blind switches from Tiffany and Brett to any other couple, a fan joked, "They're just in their own little world thriving, talking about the right things & just having clear skin. And everyone else is just in the trenches."
Tiffany and Brett's romance has even been "testing" those who thought they learned not to let their own emotions get involved.
Needless to say, the couple's stans are super invested in finding out whether or not they'll make it, as their memes and tweets show. If this couple's relationship fails to last, there will be some very disappointed viewers out there.
Love Is Blind Season 4 drops more episodes on Netflix on April 7.