Twitter Is Already Calling For A M3GAN Sequel
"2023 has only just started and we already got the best villain of the year."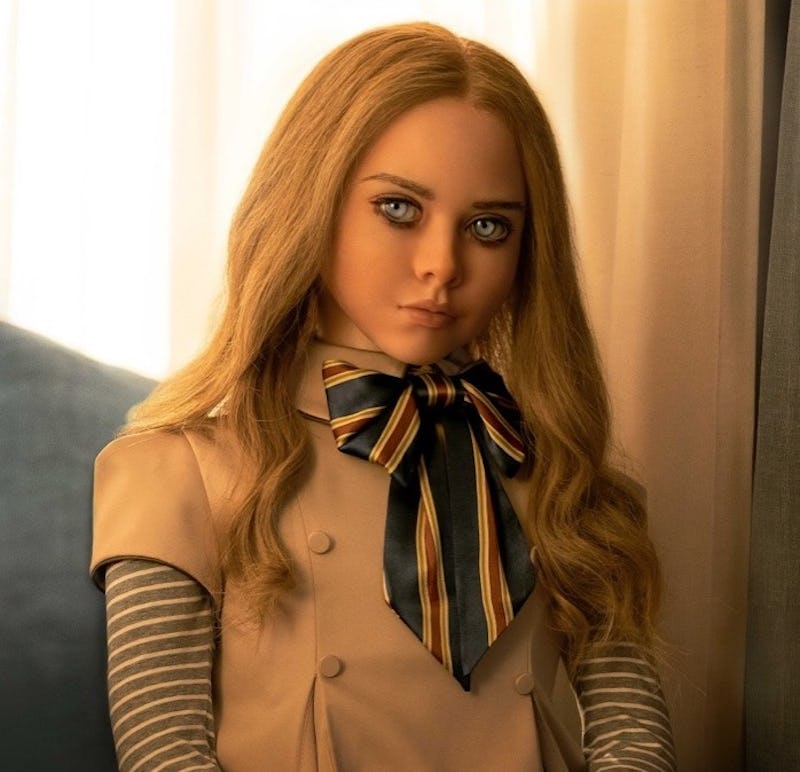 Courtesy of Universal Pictures
Warning: spoilers ahead. There's a new murderous doll on the loose — and this time she sings, she dances, and she's AI-programmed. Directed by Gerard Johnstone and written by Akela Cooper, the horror comedy film M3GAN follows the doll's relationship with young Cady (Violet McGraw). After Cady loses her parents to an accident, she moves in with her roboticist aunt Gemma (Allison Williams). Luckily (sort of), Gemma is working on the titular doll to be a child's companion so she doesn't have to. But after M3GAN is paired with Cady, M3GAN begins to take over parenting duties and is determined to protect Cady — at all costs.
The movie, released on Jan. 6, was met with positive reviews. It scored a 94% on Rotten Tomatoes and, per Deadline, there's already a sequel in the works. It also raked in $30 million — $45 million globally — during its opening weekend. And it seems like Twitter agrees, with one user proclaiming: "#M3GAN is a 9.5 out of 10. I need another one."
Another user wrote, "2023 has only just started and we already got the best villain of the year."
Some users couldn't help but compare M3GAN to her scary doll contemporaries like Annabelle and Chucky.
While others compared the highly-successful film to another highly-anticipated recent release: Avatar: The Way of Water. "Imagine taking over a decade to make a sequel just to get beat by our lord and savior M3GAN," a Twitter user wrote.
Some even remarked on the potential virality of M3GAN's dance, aptly dubbing it "the M3GAN."
Some even noted that M3GAN could go head to head with Wednesday Addams (of Netflix's Wednesday) and her viral "Goo Goo Muck" dance.
Some were quick to point out her song choices, especially when she sang Sia's "Titanium" as a lullaby.
Other Twitter users were trying to find out her parental lineage which ranged from The Avengers' Vision and Wanda to Edward Cullen and Bella Swan. User lanasheen tweeted, "Is m3gan not just the renesmee doll grown up."
After the finale, which (spoiler) shows M3GAN potentially uploaded into Gemma and Cady's smart home devices, the door is open for M3GAN to reincarnate in whichever form. And with the film already in talks for a sequel, some users couldn't help but theorize about the next film's plot — and the syntax. User @klaudioihuntt cheekily wrote, "M3GAN sequel confirmed: M3GAN AND H4RRY."