Everything We Know About Michelle Young's Bachelorette Season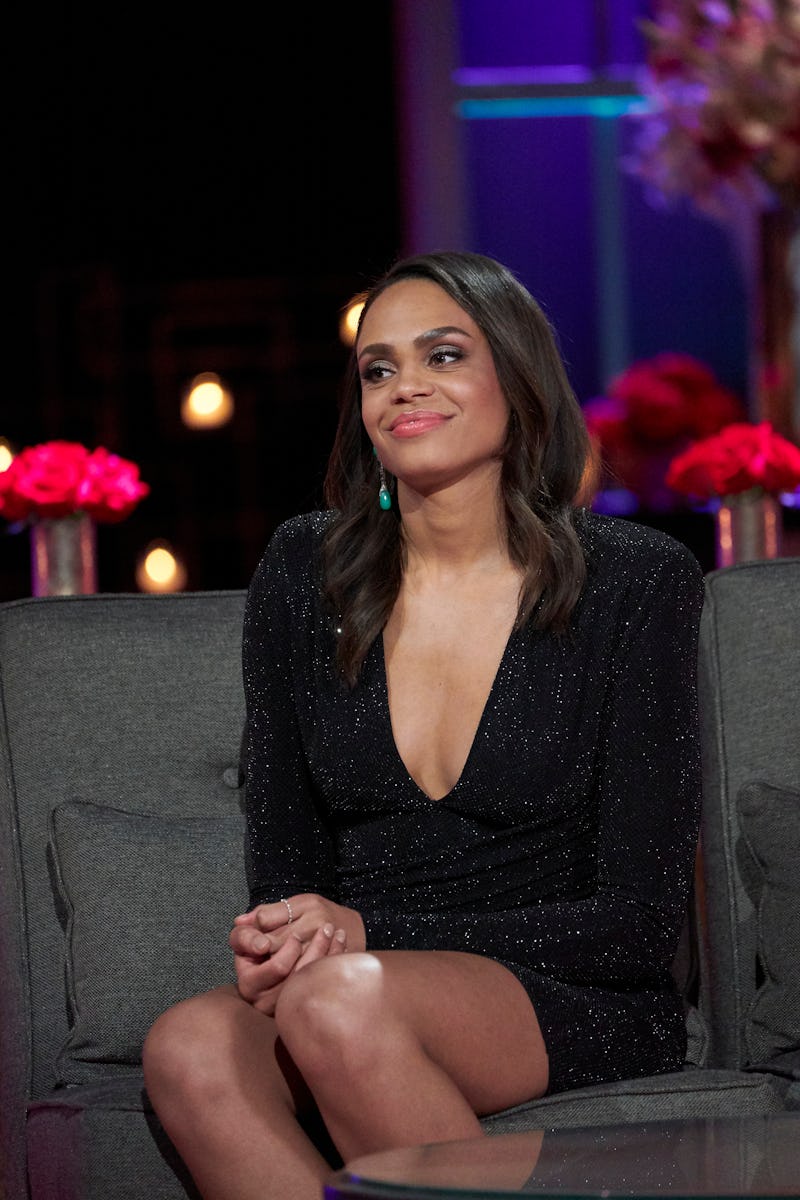 ABC
After a Bachelor drought amid the coronavirus pandemic last summer, the franchise is making up for lost time. During Matt James' After the Final Rose special in March, temporary host Emmanuel Acho announced that there will be not one, but two Bachelorettes this year. Katie Thurston's Bachelorette season is currently airing, after which Michelle Young will take on the role this fall.
"I am ready. I really do think this process works when you can set down all of these outside distractions and really dive in," Michelle said of leading her own season on ATFR. "I think you can learn a lot about somebody. I'm just excited. I'm ready to get started."
In an Instagram post following the special, Michelle thanked fans for the love and support. "My family and I have appreciated the overwhelming support that has been shown throughout the season. Thank you for accepting us with open arms," she wrote. "Time to relax, recharge, and trade in these gowns for sweatpants...! At least for a little while anyway."
With the premiere approaching, here's everything we know about Michelle's season so far.
Michelle's Bachelorette Premiere Date
According to ABC's fall schedule, The Bachelorette is slated to premiere on Oct. 19 and will air on Tuesday nights. Bachelor blogger Reality Steve reported that the reason for the timing is that Michelle, a fifth grade teacher, didn't want to be away from her students to film during the usual spring Bachelorette slot. So ABC compromised and filmed the season during her summer vacation.
Michelle's Bachelorette Filming Location
Don't expect to see Michelle back at the Bachelor Mansion. According to Reality Steve, Michelle's season reportedly started filming at Renaissance Esmeralda Resort & Spa in Indian Wells, California in late July. Bachelor creator Mike Fleiss confirmed Michelle's season was in production, tweeting out a photo of the Season 18 lead on a basketball court on Aug. 7 with the caption, "On location with our #TheBachelorette" (though it's unclear at which location they were in).
Reality Steve further reported that production was set to move to Minnesota — where Michelle currently lives — on July 30, noting that the Marquette Hotel in Minneapolis was booked from Aug. 5 to 29. (Production also reportedly secured the Semple Mansion as another filming location). Reality Steve added that ABC supposedly plans to bring back "regular hometown dates" this season, but that could still change due to the COVID-19 Delta variant.
Michelle's Bachelorette Hosts
Amid Chris Harrison's leave of absence (and eventual permanent exit) from the Bachelor franchise, former Bachelorettes Tayshia Adams and Kaitlyn Bristowe stepped in to host Katie's Bachelorette season. ABC and Warner Bros.Television confirmed to Variety on Aug. 2 that both women will return for Michelle's Bachelorette season. A source close to the franchise told the outlet that Tayshia and Kaitlyn's contracts include multi-year options, but noted that Harrison's permanent replacement has yet to be determined.
Both women previously said that they'd be interested if ABC offered them the gig. "If it's not us, we would love to see women involved," Tayshia recently told The Hollywood Reporter. "I think Katie has even spoken to the fact that it really helped her and encouraged her. It's a very different experience."
In the meantime, a revolving door of celebrities will guest-host Bachelor in Paradise Season 7, which premieres on Aug. 16.
Michelle's Bachelorette Contestants
On July 26, ABC posted a list of 35 potential contestants including each of the men's ages and hometowns. However, the network has yet to announce a final cast list. Reality Steve noted that the group of suitors has an average age of about 29, "which seems to track with past seasons."
According to Michelle's bio from Matt's Bachelor season, she's looking for a partner with whom to start a family. Her dream man is someone who's "confident but not cocky," "will look at her as his equal in all things," and is "supportive and driven to make the world a better place." She describes herself as "loyal, compassionate, and supportive" and notes that she "shows love through acts of service." Ultimately, she's "looking for the superman to her superwoman."
This article was originally published on