Everything We Know About Michelle Young's Bachelorette Season
Filming will reportedly take place this summer.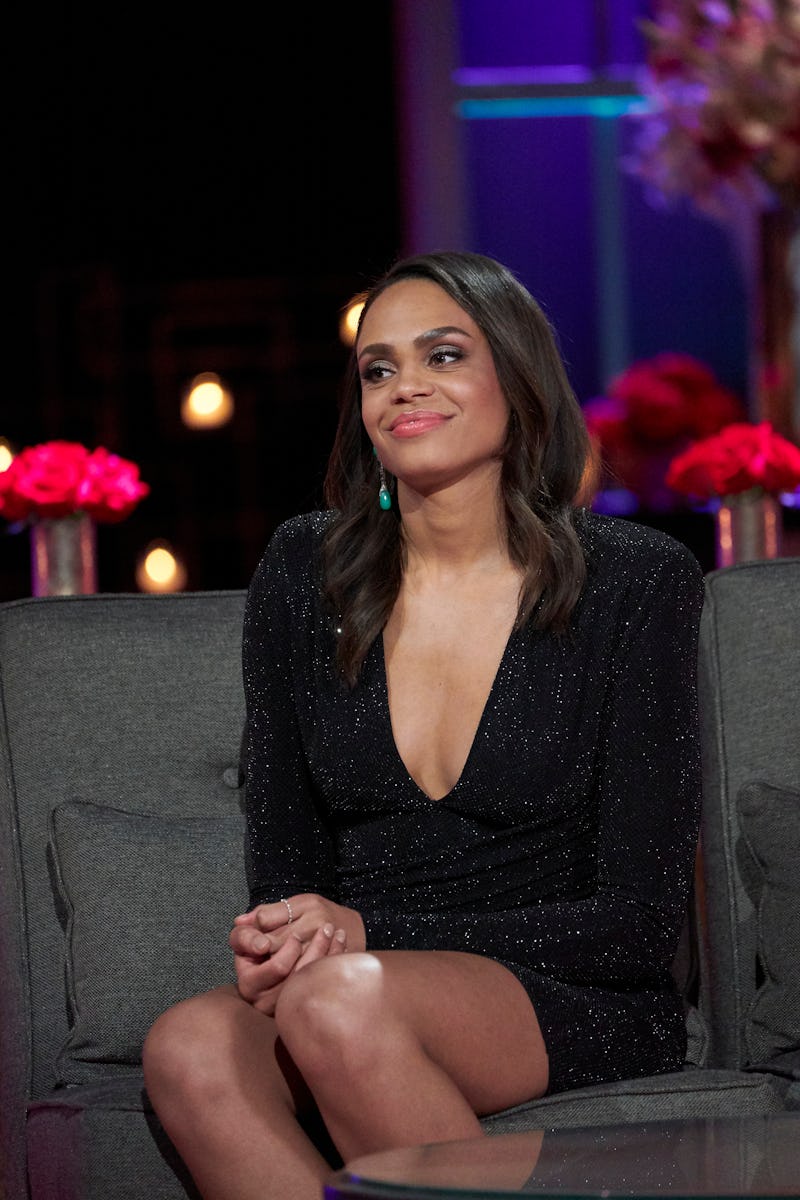 ABC
Just when you thought The Bachelor couldn't possibly come up with another dramatic twist, the franchise has found a new way to top itself. During Matt James' After The Final Rose special, host Emmanuel Acho announced there will be not one, but two new Bachelorettes this year. Both Katie Thurston and Michelle Young will lead their own seasons.
You may be asking yourself, "Wait, how's that going to work?" Acho revealed that Katie' season will air first, and Reality Steve reports that she'll begin filming "in a few weeks" at the Hyatt Regency Tamaya in New Mexico. As for Michelle's season, not much information has been revealed yet, but she's definitely excited for the journey. "I am ready. I really do think this process works when you can set down all of these outside distractions and really dive in," she said on ATFR. "I think you can learn a lot about somebody. I'm just excited. I'm ready to get started."
In an Instagram post following the special, Michelle thanked fans for the love and support. "My family and I have appreciated the overwhelming support that has been shown throughout the season. Thank you for accepting us with open arms," she wrote. "Time to relax, recharge, and trade in these gowns for sweatpants...! At least for a little while anyway."
Here's what we know about her season so far.
Michelle's Bachelorette Filming Location
Because the franchise's quarantined filming bubble has moved around over the last year, filming for Michelle's season could take place anywhere. But as coronavirus vaccines become more accessible, the crew could possibly return to Bachelor mansion by the time her season goes into production. If that happens, Michelle could be the first to break in the old stomping grounds post-pandemic.
Michelle's Bachelorette Hosts
In a March 12 Instagram post from The Bachelorette's official account, ABC announced that former Bachelorettes Tayshia Adams and Kaitlyn Bristowe will be hosting Katie's season in place of Chris Harrison, who's taking time off to do the work he committed to after his controversial response to Rachel Kirkconnell's racist photos. "We support Chris in the work that he is committed to doing," the post said. It's unclear if Adams and Bristowe will also host Michelle's season, if someone else will step in, or if Harrison will return by then.
Michelle's Bachelorette Premiere Date
Though a premiere date for Michelle's season hasn't been announced, Reality Steve reported that filming will take place during July and August after Bachelor in Paradise, which means we can expect a fall premiere. The reason for the timing,Reality Steve said, is that Michelle, a fifth grade teacher, didn't want to be away from her students to film. So ABC compromised and scheduled it to take place during her summer vacation.
Until then, Katie's season is on the horizon and so is the announcement of her men. Buckle in.
This article was originally published on