17 Movies To Watch On Netflix When You Just Want To Hang Out By Yourself
Enjoying some time alone? Try streaming one of these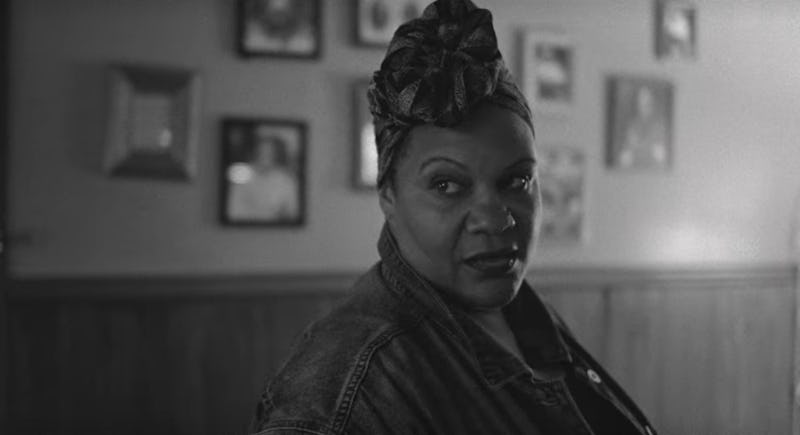 Courtesy of Netflix
At any given moment, on any given day, you're probably thinking one of two things: "I'm hungry," or "I wish I was in my bed watching a movie right now." There's a good chance you're thinking about both right now. And while we can't provide food, we can absolutely suggest the 17 best movies on Netflix when you want to be alone.
There's a reason why watching Netflix has become a go-to relaxation method for some. When life seems too dull, hard, or emotionally taxing, there's nothing better than pressing play on a movie and escaping the world for a few hours. Sometimes you want to kick back with friends or your significant other; and other times, you want to be alone. That's when this list comes in handy.
Below, we've compiled the best films to watch with yourself. There's a movie on this list for every mood: comedies, dramas, horrors, documentaries, and even a feature-length concert. You'll find both new releases and cult classics, and also a few flicks you probably forgot existed. So turn off your phone, stockpile your snacks, and enjoy one of these
Mystic Pizza marked Julia Roberts' first leading role and put her on the map as a rom-com darling. Set in sleepy Connecticut town, this movie gives off cozy vibes, and feels like soup — or rather, pizza — for the soul. Pro-tip: order your own pizza while you watch the film.
Director Yorgos Lanthimos is known for his absurdist, off-kilter projects like The Lobster and The Favourite — and The Killing of a Sacred Deer is right in line with his aesthetic. If "quirky thrillers" weren't a sub-genre before, Lanthimos certainly made them a thing.
Lady Bird is one of the best coming-of-age films made in the last several years. Set in Sacramento in 2002, Lady Bird isn't clogged with corny or nostalgic jokes that poke fun at that era. Rather, it's a timeless tale of what it's like to feel like a big fish in a small pond, looking for something bigger.
Will Farrell is best known for slapstick comedies, but Stranger Than Fiction highlights his dramatic talents. This absurdist dramedy follows Harold Crick, a lonely IRS agent whose life suddenly becomes the plot of a tragic novel-in-progress (narrated by the iconic Emma Thompson).
There's nothing better than being single, but a fresh breakup can make you forget that. If you're recently out of a long-term relationship, The Incredible Jessica James will help you laugh through the pain. The fast-paced, deadpan jokes make this film laugh-out-loud funny, and might just put a temporary Band-aid on that broken heart of yours.
Sandra Bullock plays a woke queen alongside Hugh Grant's problematic billionaire in Two Weeks Notice. It's charming and funny, and touches upon important social issues — something very few rom-coms of this era explored.
If you need to balance The Killing of a Sacred Deer with something uplifting, Legally Blonde — what with its bend-and-snaps and truly heinous angora sweaters — is just the ticket. Plus, Elle Woods (Reese Witherspoon) is the ultimate role model when it comes to proving everyone wrong. Legally Blonde will show you how valuable Elle Woods can be!
Accepted is another good movie that centers on a protagonist who proves everyone wrong. When Bartleby (Justin Long) is rejected from every university he applies to, he creates his own school filled with a motley crew of other college rejects. Though Accepted is mostly comprised of crude humor, it also aptly criticizes the American collegiate system.
There's a reason why we're still watching Monty Python and the Holy Grail over four and a half decades after its initial release. This English farce pokes fun at King Arthur and his Knights of the Round Table, and their quest for the elusive Holy Grail. If there is any film on this list guaranteed to make you laugh, it's this one.
If you're up for it, watching a scary movie alone can actually be great. Insidious is one of the most frightening movies in modern times, but not necessarily because of its jump-scares (don't worry — there are many). The story itself is plain horrifying, and may convince you to sleep with the lights on for awhile.
Described by The New York Times as a documentary that "sets out to show how maternal lineages have shaped generations of Black women," In Our Mothers' Gardens explores holistic medicine in the Black community, and the ways relationships between mothers and daughters are molded.
Guillermo del Toro is the master of neo-surrealist films, and Pan's Labyrinth is arguably his best. Set in the aftermath of the Spanish Civil War, the movie follows 10-year-old Ofelia, who we learn is the reincarnation of Princess Moanna of the Underworld. Part fantasy and part horror, Pan's Labyrinth provides a fresh self-discovery narrative.
It's Beyoncé. End of story.
This movie may be somewhat futile and stupid, but its razor-sharp humor also makes it incredibly witty. Based on the true story of the National Lampoon's creation, A Futile and Stupid Gesture explores the fast rise and slow fall of Douglas Kenney and Henry Beard.
RuPaul's Drag Race fans have probably already seen Moving Parts, a documentary that follows the fast-rising career of drag performer and musician Brian Firkus, aka Trixie Mattel. Moving Parts shows the more vulnerable side of Mattel, who's best known for their light-hearted, often deadpan humor, as it documents their rise to fame.
You don't necessarily need to be a fan of '70s glam rock to enjoy The Runaways, a biopic based on the iconic band of the same name. With hits like "Cherry Bomb" and "Queens of Noise," The Runaways pretty much coined the phrase "huge in Japan," after seeing their popularity surge in the country. Get ready to have "ch-ch-ch-ch-ch-ch-ch-ch-CHEEERRRRY BOMB!" stuck in your head for the rest of the week.
Since its premiere at the 2020 Sundance Film Festival, no one can stop talking about The Forty-Year-Old Version. The neo-black-and-white film stars Radha Blank (who also directed and wrote it) as a once-prodigious playwright hungry for another big break. It'll inspire you to finish that one project you abandoned long ago.
This article was originally published on