Everything To Know About The National Treasure TV Series
Say hello to Jess Morales.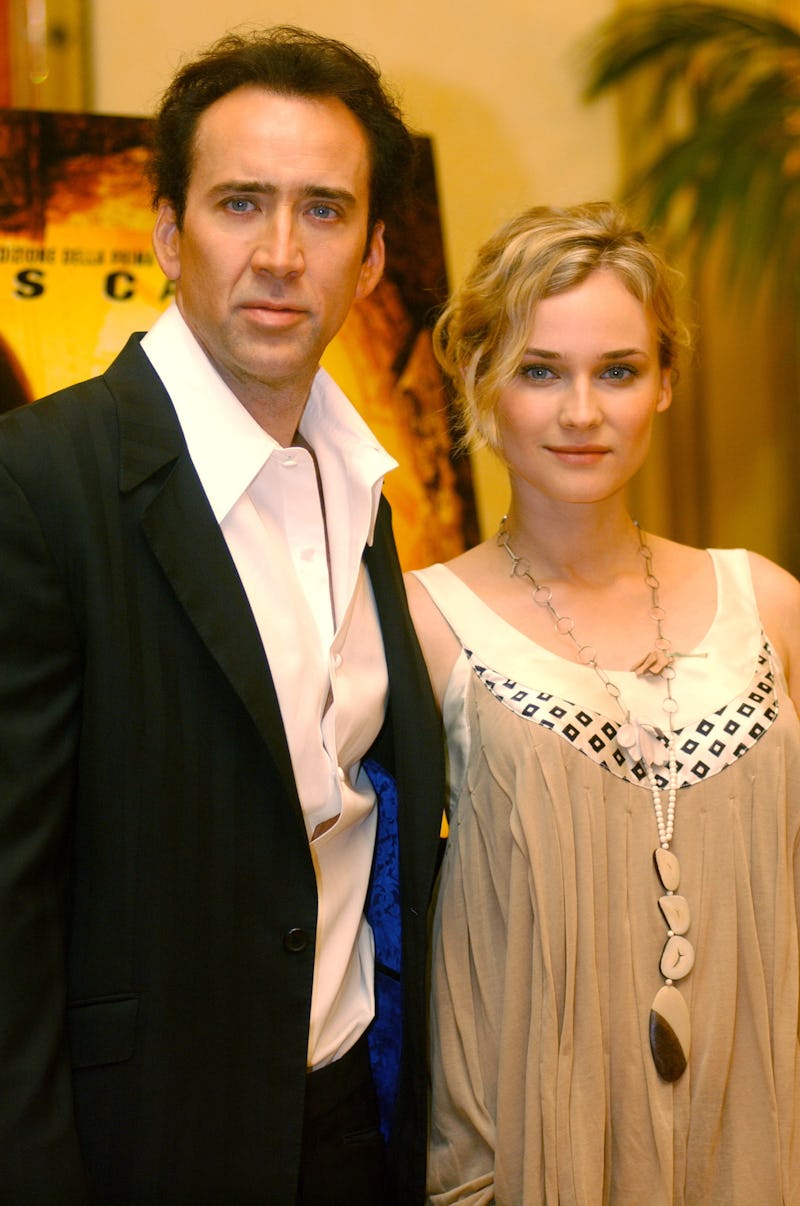 Alessandra Benedetti - Corbis/Corbis Entertainment/Getty Images
National Treasure fans, rejoice: Though it's not the third movie you have been (perhaps impatiently) waiting for, a new National Treasure series is coming to Disney+. As reported by Deadline on March 24, the series — greenlit with a 10-episode order — seems set to usher in a new era of history buffs by exploring "the timely issues of identity, community, historical authorship, and patriotism." Of course, with the exciting announcement comes a slew of questions, as the national climate is ever-changing and since the last National Treasure film premiered more than 10 years ago. How will the new series work today? And will Nicolas Cage, aka Benjamin Gates, return as the fan-favorite treasure hunter? Here is everything we know about the new National Treasure series so far.
The National Treasure Series Plot
According to Deadline, the new series is a "reimagining of the National Treasure franchise" and will focus on protagonist Jess Morales. Jess is described as a "20-year-old DREAMer who, with her diverse group of friends, sets off on the adventure of a lifetime to uncover her mysterious family history and recover lost treasure." Even if the series is only loosely tied to the National Treasure films, there might still be Easter eggs aplenty for fans to look for. After all, Disney+'s recent series based on popular franchises, such as The Falcon and the Winter Soldier, Wandavision, and The Mandalorian, have all treated Marvel and Star Wars fans to a variety of inside jokes and tempting clues.
The New National Treasure Cast
A cast for the new National Treasure series has not yet been announced — and if you're wondering if Cage himself will be back, you're not alone. The Deadline report did not state whether or not Cage would be involved with the series, but it did explain that Jess Morales would be "taking the torch from Benjamin Gates." Optimistically, maybe Benjamin himself would be involved in that metaphorical hand-off to kickstart the show. But even if the Jess character will carry the movies in a new, small-screen direction, Benjamin's not done tracking down treasures just yet. Series producer Jerry Bruckheimer told Collider in May 2020 that the third National Treasure "is being written right now."
In the meantime, we do know some of the behind-the-scenes figures involved with the National Treasure series. In addition to being directed by Mira Nair, who recently worked on Queen of Katwe and A Suitable Boy, original National Treasure writers Marianne and Cormac Wibberley will shape the series, Deadline reports.
National Treasure Trailer & Release Date
Because the new Disney+ series was only just announced, it may be some time before we get a trailer or release date. In the meantime, though, it never hurts to embark upon a rewatch, brush up on National Treasure's historical accuracy (spoiler alert: creative liberties were taken), or enjoy some timeless National Treasure memes.
This post will be updated with the trailer as well as additional cast and plot details as more information on National Treasure becomes available.