Danny Dyer & Ellie Taylor's New Netflix Game Show Is All About Cheating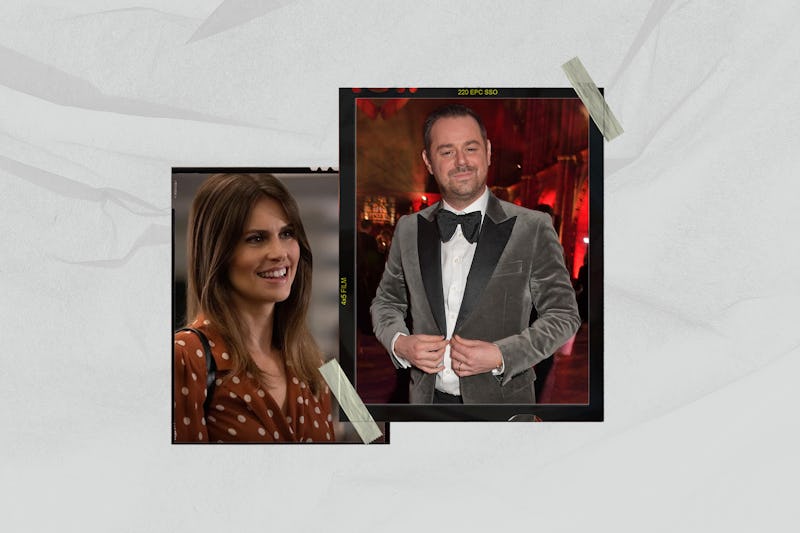 Apple TV+, David M. Benett/Dave Benett/Getty Images
Departing from EastEnders, Danny Dyer isn't wasting any time getting his calendar packed and busy. Up next, he's set to present a quiz show for Netflix. Called Cheat, the upcoming series comes with quite the twist. Rather than facing a set of game rules, contestants will be expected, encouraged, and willing to cheat their way to the prize money. Think Who Wants To Be A Millionaire? but you're supposed to have someone coughing in the audience, like Charles and Diana Ingram famously did back in 2001. (A story so sensational it was later dramatised by ITV, starring Michael Sheen, Matthew Macfayden, and Sian Clifford. But I digress...) Here's everything we know about Netflix's new game show, Cheat, so far.
The Cheat Concept
Netflix UK announced the new quiz series via Twitter on May 16. The synopsis describes Cheat as a "high-stakes quiz show where contestants can literally cheat their way to a fortune.… as long as they don't get caught!" Plus, a "show that rewards both brains & blaggers".
Four players will feature in each episode, ready to put their knowledge to the test. Over three rounds, correct answers are awarded with a growing jackpot. Players will also be eliminated at each stage. The last one standing bags a windfall of up to £50,000. Unlike standard game shows, Netflix explained, "There's one crucial twist in this brand-new quiz show… if you don't know the answer… it pays to Cheat!"
Cheat Presenters
Taking on the Chris Tarrant duties for Cheat are Danny Dyer, of great EastEnders fame, and Ted Lasso starEllie Taylor. "There's no quiz show better suited for me," said Dyer in a statement. "Expect enormous wins, loads of slippery people cheating and banter with the one and only, Ellie Taylor." While Taylor says she's excited for the "unashamed cheating" and "Danny Dyer calling me 'Treacle' at least once per episode."
Cheat Release Date
Netflix has revealed the quiz series will be filmed in front of a studio audience and is set for a 2023 release, but we know little else at the moment. Watch this space.
This post will be updated with additional details as more information on Cheat becomes available.