Olivia Munn Got Real About How Her Body Hasn't "Snapped Back" Post-Pregnancy
"My body hasn't snapped back, but it made this little guy so I only have love for it."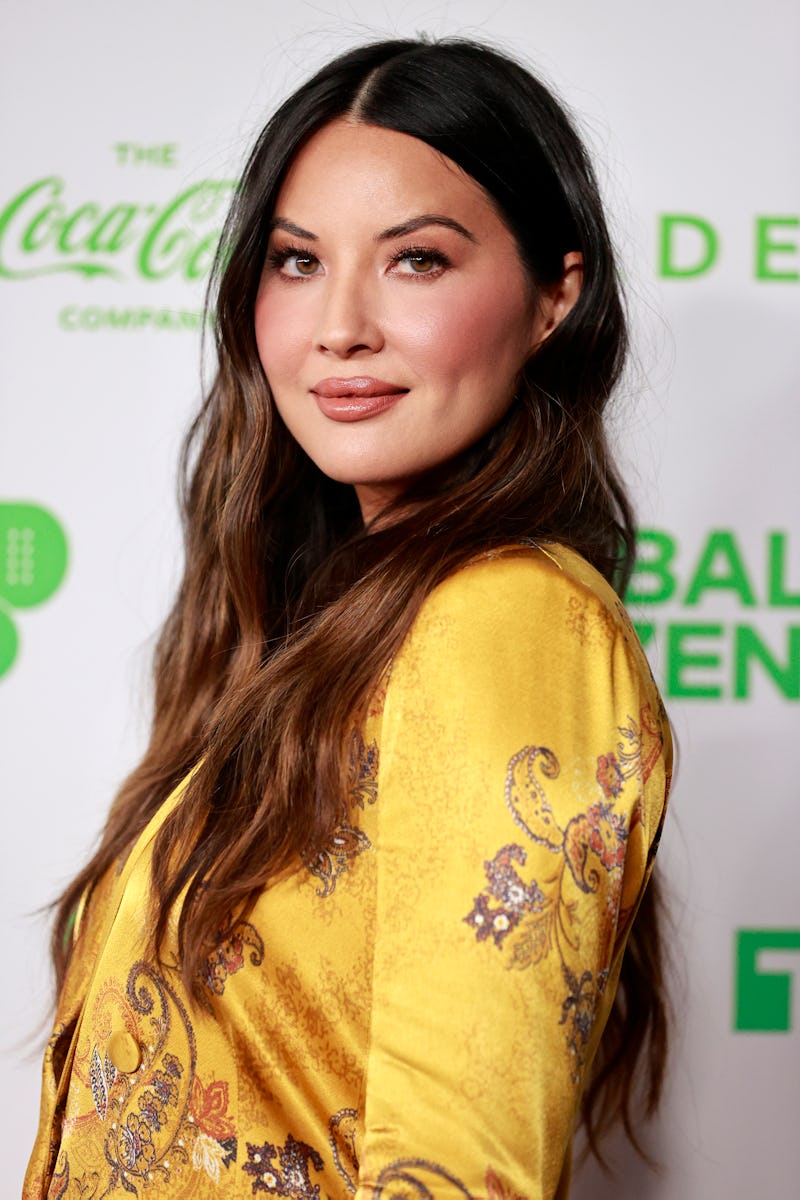 Emma McIntyre/Getty Images Entertainment/Getty Images
Life as a parent is different — just ask Olivia Munn. The actor shared a new video of herself with her son, Malcolm Hiệp Mulaney, on Friday, June 17, and both her Instagram reel and her caption were candid about some of the challenges after giving birth. She and comedian John Mulaney welcomed Malcolm nearly seven months ago, on Nov. 24, 2021.
Munn's reel shows her holding a sleepy-looking Malcolm as she sways back and forth to Gretta Ray's cover of "Vienna" by Billy Joel. Over the top, the actor wrote, "My body hasn't snapped back, but it made this little guy so I only have love for it" alongside a blue heart emoji. She also added in the caption that "the post partum road is rough, but it's so worth it."
The experience was clearly one countless other moms and parents could relate to. Munn racked up more than 130,000 likes in a day, and numerous supporters sent encouragement in the comments. "Had post partum a few times …. It is truly so much more than we talk about," one wrote, in part. "Y'all are beautifully perfect in every way and it will subside." Another added, "Body will follow… your hearts are first." Still another follower replied, "You will always be beautiful no matter how long it may take for you to feel like your self [sic] again."
Munn also discussed the so-called "snap back" in an Instagram post celebrating her first Mother's Day as a mom on May 8. Posting several photos of herself eating fried chicken and biscuits, she shouted out "the moms who are struggling with post partum depression/anxiety, still wearing their maternity clothes." She specifically highlighted their common realization that "the snap back is bullsh*t and so unreal" and their struggle with feelings of insecurity as they scroll through Instagram and see picture-perfect representations of motherhood. Fellow actor and mom Alyssa Milano was one of the many who appreciated the post, and she commented, in part, "I never snapped back. And I'm super ok with it. Love you."
That Malcolm has been worth is clear in the moments and memories Munn regularly shares. To celebrate his first six months of life, she posted a tribute to him, saying it's "so much fun getting to know him." She shared that he sleeps "12 hours straight" a night, "wakes up from every nap with a huge smile and giggle," and loves being read to, baths, outdoor time, and more.
His dad, too, has opened up about some of the highlights of life with Malcolm. When Mulaney hosted Saturday Night Live in February, he described life as being "a lot better and happier now," recounted one of their key bonding moments in the hospital, and even touched on his battle with addiction. Through all the big changes they've been through over the last seven months, Malcolm keeps bringing them lots of joy and laughs.