Paul Rudd's Secret To Eternal Youth Is Something You Can Try At Home
We're no longer clueless about his appearance.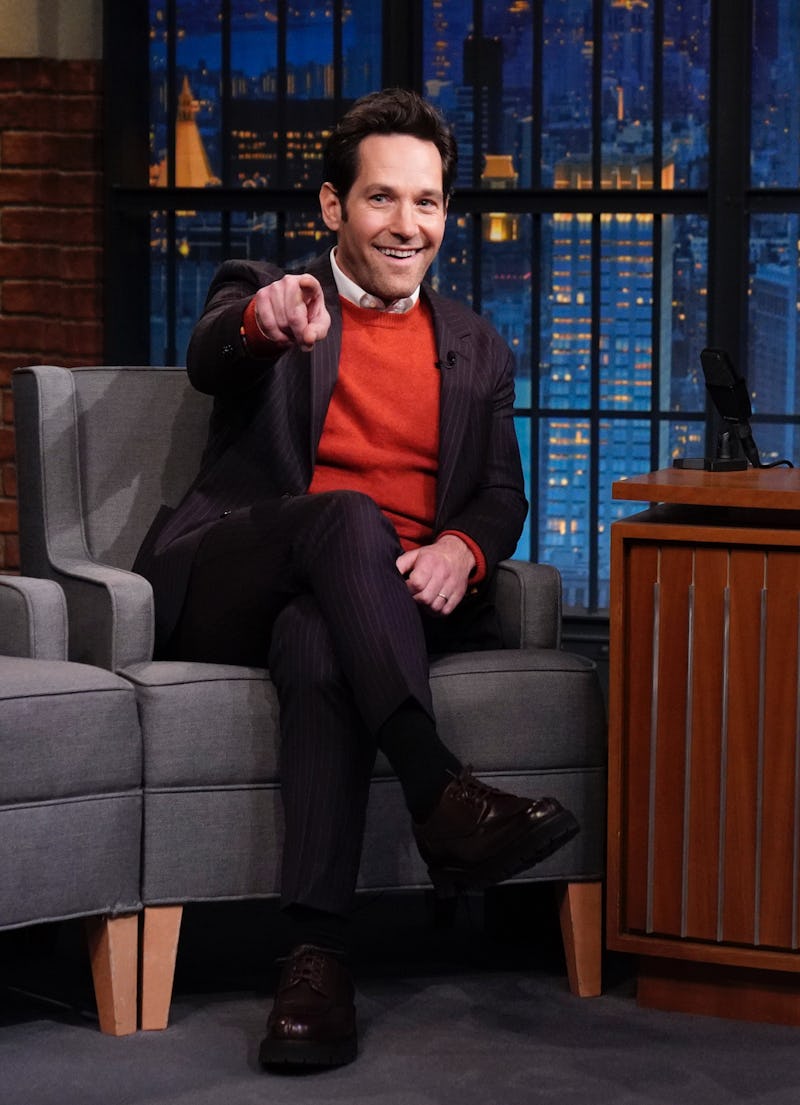 Getty Images/Lloyd Bishop/NBC
Paul Rudd's unwavering youth has been a hot topic for years. From playing the coolly charming Josh in Clueless to appearing as the Marvel superhero Ant-Man over a decade later, the 53-year-old actor looks as fresh and feisty as ever. Now, as the cover star for the March 2023 issue of Men's Health, Rudd has finally revealed the "secret" to his age-defying beauty.
"People ask me, 'Can you send me your meal plan? How many times a week do you work out? Do you drink? Do you eat carbs? Do you have a cheat day?' The most important part of training is eight hours of sleep," Rudd said, "Then diet. Then weights. Then cardio." He emphasised that people who only catch four hours of sleep hoping to squeeze in extra hours of training are being unfair to their bodies.
The actor also explained that he lifts weights at least three times a week and eats eggs daily. His diet also includes salmon in most meals while his protein drinks are typically a simple blend of "protein powder and water."
Since Rudd shifted his routine to train for Ant-Man, he also added a spot of cardio on an empty stomach to his morning routine. "I do cardio before I eat anything. I never would've done that before [Ant-Man]," said the actor who was named People Magazine's Sexiest Man Alive in 2021.
Rudd believes a strict routine adds structure to his days. "It sounds like hell. It's really not. I find routine comforting," he insisted. The actor is presently out promoting the new iteration of his superhero series Ant-Man And The Wasp: Quantumania that will release in the UK on Feb. 13.