The Last Of Us Season 1 Has Only 9 Episodes — But It's For A Good Reason
Co-creators Craig Mazin and Neil Druckmann have explained their decision.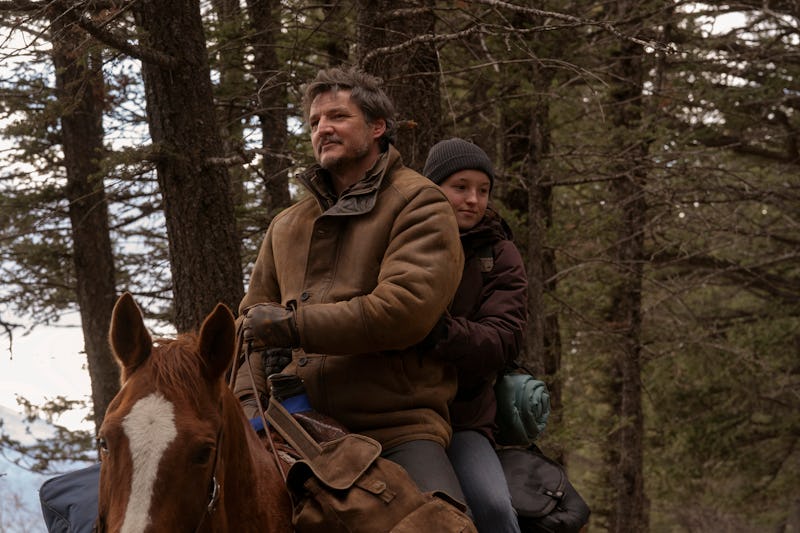 Liane Hentscher/HBO
Years before The Last of Us landed at HBO, Sony planned to adapt Neil Druckmann's video game into a live-action feature film. The studio even tapped Spider-Man director Sam Raimi to helm the project, but creative differences led Druckmann to conclude that TV might be a better fit. Within a week of meeting co-creator Craig Mazin in 2019, the duo pitched HBO a nine-episode series, which the network quickly green-lit. About four years later, on March 12, 2023, the first chapter of their adaptation will conclude when The Last of Us Season 1 finale airs. But some fans may be confused by the season's length: rather than 10 episodes — a common number for HBO seasons — The Last of Us Season 1 has only nine.
Because Mazin and Druckmann planned to tell the full story of the first Last of Us game in Season 1, Episode 9 should follow Joel (Pedro Pascal) and Ellie (Bella Ramsey) to the game's conclusion. The co-creators' reason for wrapping the post-apocalyptic storyline in nine episodes, Mazin explained to The Washington Post in January, was that going beyond that maximum number could "demand too much of the audience."
The "tricky" process of producing the HBO series also demanded much of the cast and crew. The Last of Us shoot in Calgary, Canada lasted 200 days, following a feature-film-like production schedule. "Network television will ask their showrunners to shoot seven to eight pages [of the script] a day," Mazin added. "We shot more like 18-19 days per episode, [which amounted to] two and a half pages a day, maybe three."
Their hard work seems to have paid off. The show is HBO's second-most viewed series premiere in over a decade — trailing only Game of Thrones prequel House of the Dragon — and began averaging 21.3 million viewers by Episode 2. The emotional third episode, which starred Nick Offerman and Murray Bartlett as Bill and Frank, yielded a record 6.4 million same-day viewers, notching yet another The Last of Us ratings milestone.
This success could explain why HBO renewed The Last of Us for Season 2 on Jan. 27. Though The Last of Us Part II is currently the last video game in the franchise, Mazin hinted that HBO's adaptation could still continue beyond a second season. "Probably the amount of remaining story would take us more than a season to tell," the Chernobyl creator told Collider in January. "But definitely, I don't see this as something that runs on and on and on. We don't have that ambition. Our ambition is to tell the story that exists, as best as we can, in a different medium."
In the same joint interview, Druckmann referenced Season 1's episode count. "I remember, early on, I asked Craig and HBO, "How many episodes does this season need to be?" And the answer was, "As many as the story requires, and no more,"" he shared. "And likewise, that would be our approach for future seasons to say, "OK, this will be as many seasons as required to reach that ending, and no more."