Twitter Was Thrilled With Pedro Pascal's BAFTA Appearance
The suit, the specs, that smile...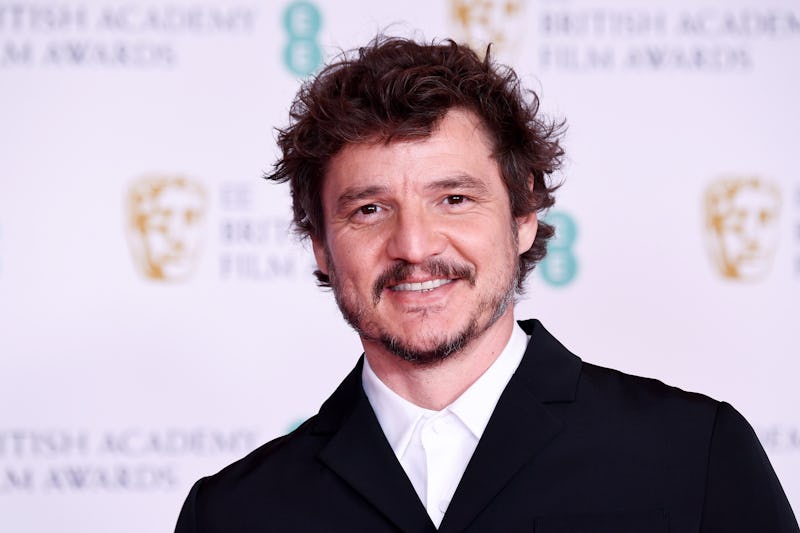 Jeff Spicer/Getty Images Entertainment/Getty Images
Over the last twelve months, awards ceremonies have been a little bit more low-key than we're used to. Instead of full-on glamour, awards take place in empty venues, with acceptance speeches coming from A-lister's living rooms via Zoom. However, a select few stars – those presenting awards – did rock up to the BAFTAs on April 11, and Twitter in particular was thrilled with Pedro Pascal's appearance.
The Mandalorian and Narcos star presented the award for Best Foreign Film which went to the Danish movie, Another Round. Hugh Grant also made waves with this classically Hugh Grant speech about Ang Lee, and BAFTA Rising Star winner Bukky Bakray paid tribute to those who died in the past year in a moving speech that belied the newcomer's age. And the likes of Nomadland and Promising Young Woman scooped up major prizes, Pascal's fans had one thing on their mind – and it wasn't the award he was presenting...
Like Riz Ahmed and Daniel Kaluuya before him, Pascal put his own spin on the black tie event by leaving his tie at home. As reported by GQ, the Wonder Woman 1984 star was dressed in a Prada tuxedo coat, which he paired with a white shirt, fitted suit trousers, and slick black shoes. Combined with his messy hair, his glasses, and that smile, it proved a rather intoxicating mix.
Needless to say, social media has some strong feelings about it all. See below for all the Twitter chatter about Pedro Pascal's BAFTA appearance – and the new award category they think should be created in his honour.
Can I have a glass of water? I'm thirsty
In shock and awe
BAFTA award-winning smile
And the award for hottest actor goes to…
One way to my heart
A whole Tweet by himself
He brought happiness by just showing up
An ethereal appearance
You must show adoration as a matter of urgency
In a tough year, Pedro is here
He's just that committed to his fans
So good I'm not sure how to behave
Everybody loves Pedro
He came. He saw. He conquered. He dipped
Pedro's BAFTAs work was done
A new award category all for Pedro Pascal