Yes, Pete Davidson Played Phlektik In Guardians Of The Galaxy Vol. 3
The Marvel Cinematic Universe keeps getting bigger.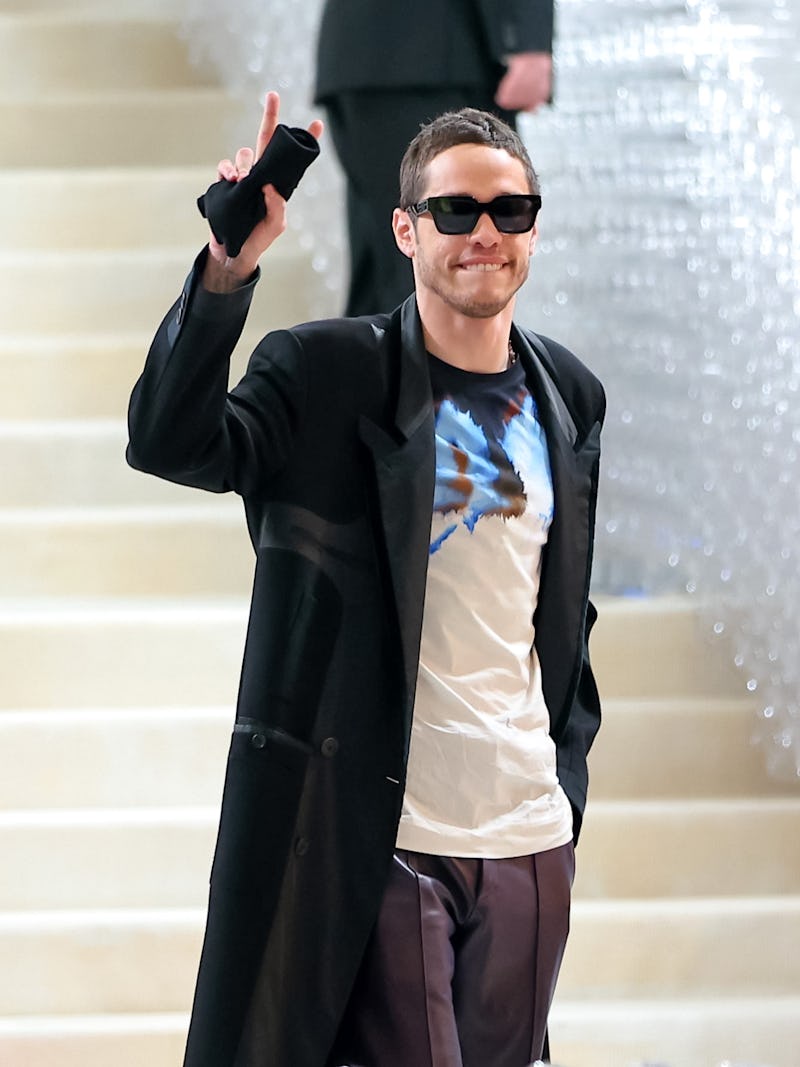 Jose Perez/Bauer-Griffin/GC Images/Getty Images
Another day, another sneaky Marvel cameo. After eagle-eyed fans noticed Pete Davidson's name in the credits for Guardians Of The Galaxy Vol. 3, they went straight to the source, asking director James Gunn on Twitter, "Did you voice anyone in the film? And who did Pete Davidson voice?"
"I voiced the beautiful Lambshank. I don't want to show her here because she's too gorgeous & I don't want folks to feel bad about themselves in comparison," Gunn answered, adding, "And my friend Pete not only voiced but actually came to visit us in Atlanta for a day and played Phlektik on set." Phlektik appears close to the end of the movie as a henchman to Chukwudi Iwuji's High Evolutionary.
So yes, it's true: Davidson is officially a part of the Marvel Cinematic Universe, though he joined the DC Universe first. (Davidson previously played Blackguard in Gunn's 2021 DC picture The Suicide Squad.)
Davidson's blink-and-you'll-miss-it cameo in Guardians left fans reeling. "why was pete davidson on the credits? who did he play cause i did not see that man on the screen," one person tweeted. "PETE DAVIDSON WAS IN GUARDIANS OF THE GALAXY 3 I'M SCREAMING," another wrote.
Davidson's in good company in the third and final GOTG movie. In addition to its star-studded main cast, the film features appearances from Sylvester Stallone, Linda Cardellini, Elizabeth Debicki, and Maria Bakalova; Judy Greer (who previously appeared in the Ant-Man movies as Scott Lang's ex-wife) also voiced-acted in Guardians.