Love Island's Ron Hall Refuses To Be Defined By This Tragic Injury
Here's everything you need to know about the Essex lad.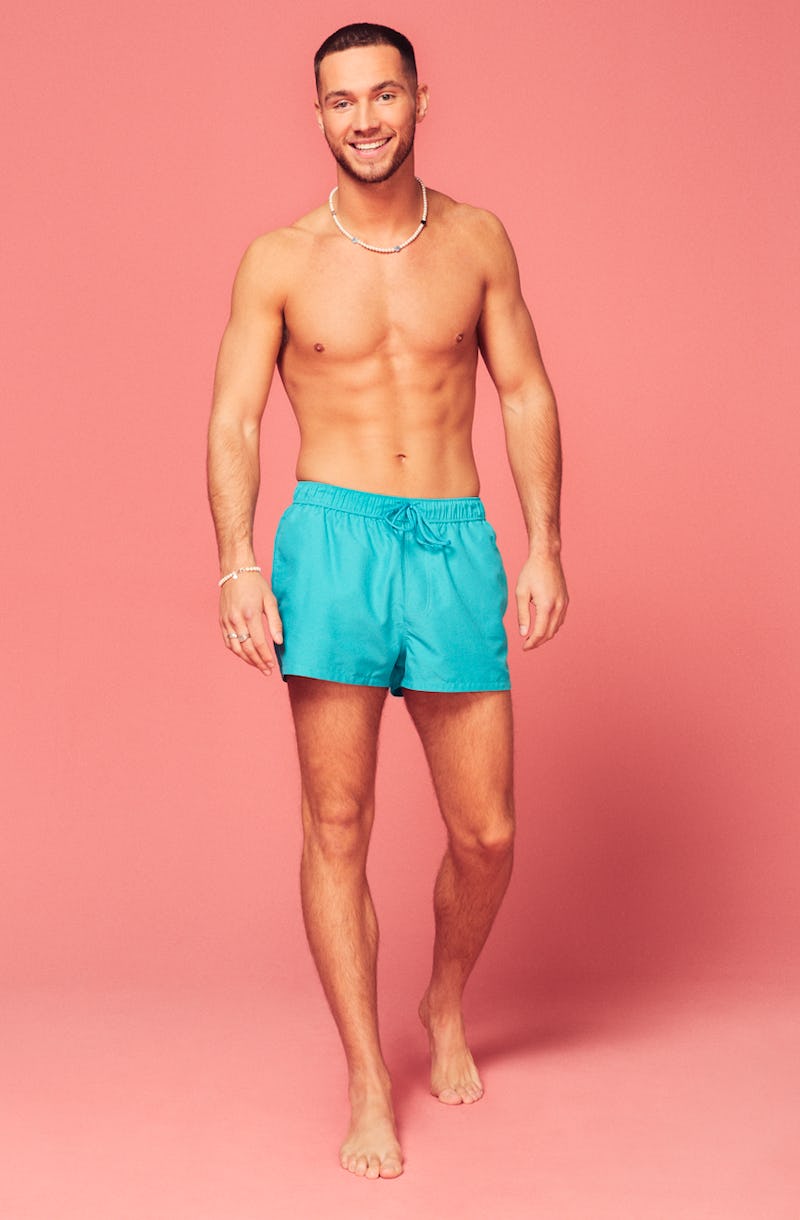 ITV
Along with a brand new host, Winter Love Island is finally here, and a line-up of singletons on the lookout for love are ready to move into the South African villa. Among them is Essex lad Ron Hall, who is hoping to bring some "fun and charisma" to the series. Ron also hopes to "have good times and make memories" and describes himself as "the most genuine person you'll meet." The Islander thinks the show is the perfect setting for him to find love. "I don't use dating apps and texting, it's forced. Being in there, chatting to someone 24/7 that suits me and my personality," he told ITV. Find out everything you need to know about Ron, below.
What is Ron's Job?
Ron is a financial advisor, but like fellow Islanders Haris Namani and part-time ring girl Olivia Hawkins, he's also into boxing. In Dec. 2022, he took part in his first fight, sharing a steely snap. "You done really well for your first-fight," said one follower. "Always next time," Ron quipped.
What Is Ron's Instagram?
Follow Winter Love Island's Ron Hall on Instagram here: @ronhall__. He currently has 3.4k followers and, at the time of going to press, only has eight uploads. Perhaps he'll post more upon exiting the villa.
What Else Is There To Know About Ron?
"On meeting me, you'd never know I am blind in one eye. It was the result of a football injury when I was 8; I went in for a header and got kicked in the face," Ron revealed ahead of entering the villa. "I've got two different coloured eyes, one blue and one green. It's added to my character, there are so many people that are worse off than me. And if anything, losing something like that makes you realise that. It's not hindered me in any shape or form. It's a good conversation starter I must admit."
Elaborating more later on during a conversation with Bustle, he said: "I would say that's my best feature, my eyes have two different colours. Yeah, everyone says 'disability' all those sorts of things, but it's what draws the ladies in."
The Islander also said that his parents are very supportive and trust his actions. "They know my morals, my respect, how I've been brought up and I think before I do things. I'll conduct myself the way I do at home." However he is wary of them seeing him chat up girls in the villa. "I told my mom to close her eyes when I'm getting with a girl but they won't be shocked. I mean it's a show about finding love and I like to think I'm a good looking lad so I'll have attention from the girls," he told Bustle.
But the Islander is also prepared for drama and confrontations. "I'm not afraid of conflict at all, I'm usually the diffuser of situations in the past. But if a bloke is having an argument with a girl and he's swearing or aggressive, I'll tell him to calm down especially in this situation where we're in a villa that's very intense and we're spending a lot of time with each other," he explained.