The Sex Education Creator Said There May Be "More To Be Explored" After Season 4
Laurie Nunn weighed in on the future of Netflix's beloved teen dramedy.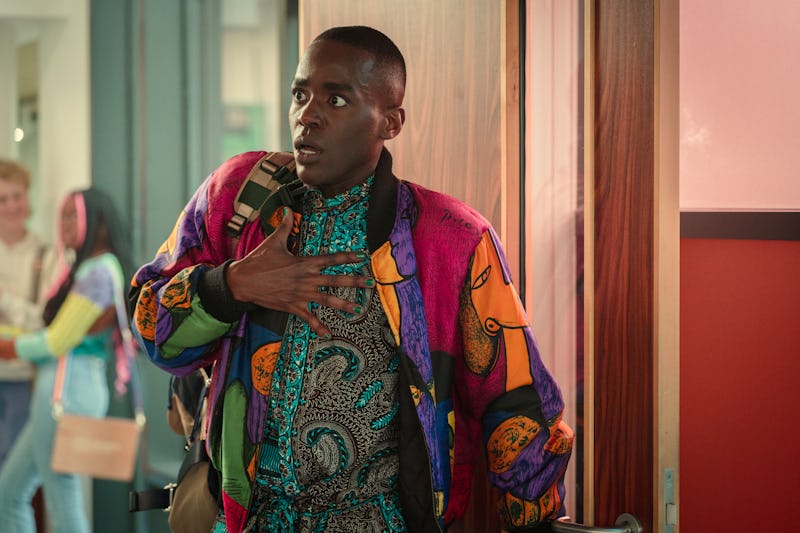 Samuel Taylor/Netflix
After two long years, the highly anticipated fourth season of Sex Education dropped on Sept. 21. The latest installment follows the Moordale teenagers on new paths, including to their new school, Cavendish Sixth Form College. It's not always a smooth journey, but it's a hopeful one.
"When you're in your late teens, there can be this feeling that if you mess up, that's it — that's your final chance, and life is over. I felt that very strongly when I was at school," creator Laurie Nunn told The Guardian. "I wanted to say that that is not the case, there are always second chances. Because I started from that place, those slightly darker themes started to come out."
Since debuting in 2019, the Netflix series has garnered consistently positive reviews, with its cast members earning several BAFTA and International Emmy wins. That said, the fourth season of the show marks the conclusion of the Sex Education journey, with no Season 5 currently in the works.
It's a decision Nunn arrived at naturally during the writing process. "It just started to feel very clear that the stories were coming to an end, the characters were being left in a place that I felt really good about," she said in a Netflix interview. "I felt happy for them, and I felt like I've said everything that I want to say with these characters at this time."
Not to mention, several of Sex Education's lead actors are increasingly busy these days. Simone Ashley, for example, who appeared in earlier seasons as one of the "Untouchables," previously revealed she wouldn't be back for Sex Education Season 4. "I mean, I'm a Bridgerton girl now," she told This Morning in 2022. Meanwhile, Ncuti Gatwa does star in Season 4, but will soon step into the TARDIS as he follows in the footsteps of Jodie Whittaker, David Tennant, and Matt Smith, becoming the next Doctor on Doctor Who.
This means that at the very least, you'll keep seeing your faves in new roles. Plus, in her interview with Netflix, Nunn acknowledged the possibility of revisiting the Sex Education universe at some point in the future — just not right away. "I'm definitely taking a break and thinking about other things," she said. "But Moordale is a really rich world, and writing about teenagers is always a lot of fun. So, I think that there's always potential for more to be explored in that world."
Until then, Nunn is proud of Sex Education's legacy. "I really enjoyed writing these characters and I feel really connected to them," she told The Guardian. "So if people remember them in a loving way, I'll be happy."