Shawn Mendes' Recent Fight With Camila Cabello Revealed A "Darkness" Inside Of Him
"I felt her shrink, and I felt me grow."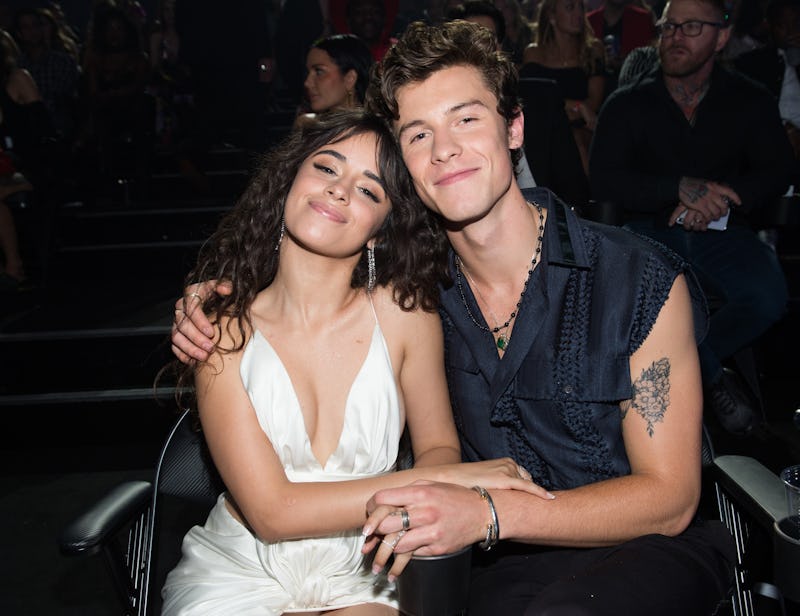 John Shearer/Getty Images Entertainment/Getty Images
Shawn Mendes and Camila Cabello's nearly two-year-long relationship is far from perfect — just ask Shawn. During a recent appearance on Justin Baldoni's Man Enough podcast, the "Monster" singer spoke candidly about a fight he had with Cabello that made him question not just their relationship, but his own character. "I raised my voice at her," the pop star admitted. "She was like, 'I don't like it when you raise your voice. Why did you raise your voice?' And I got so defensive."
After initially denying that he shouted at all, Mendes eventually realized that the former Fifth Harmony star was right. "I did raise my voice at her," he said. "And I felt her shrink, and I felt me grow, and I was like, 'Oh god, this is the worst.' I'm so terrified of being evil. I'm so scared to be bad. I don't want to be bad." But if there's one good thing that came out of the argument, it's that it forced them to have a "massive conversation" about where they stand as a couple.
Although the conversation didn't break them, it did force Mendes to come to terms with a side of himself he never knew existed. "Maybe there even is bad inside of me, and I have to just accept that," he said. "And that other part of me, he's just got to be here, and we've just got to work together until eventually he gets worked in all of the trauma and all of the kinks get rubbed out of him, and he's okay."
Moving forward, Mendes is committed to keeping the "bad" side of him in check. "I can't avoid the fact that there's a little bit of darkness inside of me and letting that darkness kind of be present is a horrible feeling," he continued. Fortunately, Cabello was there to help him get through it. "I made it about my evil and my fear, and she comforted me," he said. "And then it took me like 20 minutes of us separately reading our books to be able to come back to her and be like, 'God, that was a whole thing and I'm really sorry.'"
This, of course, is a far cry from what we've heard from this couple in the past. Typically, the two can't help but gush over each other and their relationship. In Mendes' Netflix documentary Wonder, which was released in November of last year, the heartthrob said he could never adequately capture his romance with Cabello in his music. "I don't think that I'm going to be able to write songs that really do it justice, that can really capture the things and the feelings with her," he said.
In December 2020, shortly after the documentary's release, Mendes waxed poetic about their relationship again in an interview with SiriusXM Hits 1. "She really teaches me that if we have one life and we don't have much time here, it might as well be all in if you're in love with someone ... and I kind of learned that every day," he said. "She's so absolutely patient with me, especially when I'm stressed or anything is kind of getting to me. She'll text me. And if I ever am kind of just being bite-y with her and she'd be like, 'It's okay. I love you. No matter what I love you, no matter what.' And it's like, that's real strength and patience and love. But it's amazing. It's like a movie."