7 Shows To Watch If You're Missing This Country
With rumours of a 2021 Christmas special circulating, we take a look at other classic British mockumentaries to watch in the meantime.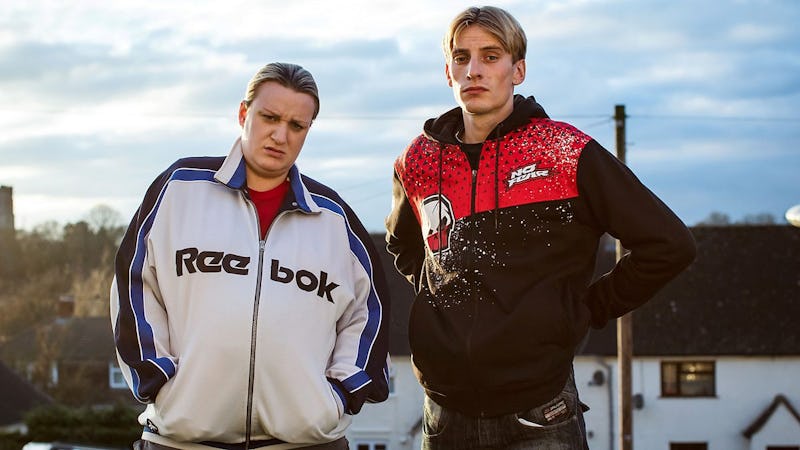 BBC
After three perfect, hilarious seasons, BBC mockumentary, This Country came to an end in 2020 and die-hard fans have been trying to fill a scarecrow-shaped hole ever since (if you know, you know). However, with the show's co-creator and co-star Daisy May Cooper teasing a potential Christmas special earlier this month, signs say viewers will be able to make a return to the sleepy Cotswold village in the future.
Starring real-life siblings Daisy May Cooper and Charlie Cooper as "feral" cousins Kerry and Kurtan, the very British comedy centres on their lives in a very small, very boring village in the English countryside.
For anyone who grew up in a small town, This Country is both hilariously relatable and scarily accurate. The mockumentary boasts a very specific kind of British humour, one that's deadpan and so subtle you're laughing before you even really realise why.
In August 2020, This Country fans were greeted with some very exciting news, with Daisy revealing that she and her brother were working on a period comedy. "Charlie and I have started writing our new thing, which is very, very different," she told host Kate Thornton on the White Wine Question podcast. "It's a period thing and it couldn't be more different from This Country but it's funny."
In other words, there's good things ahead. But while we wait to get confirmation of that Christmas special and word on the period comedy, we've found eight shows that This Country can enjoy in the interim.