The Inbetweeners Wouldn't Be Made Today, Says Simon Bird
The actor also shut down hopes of a reboot.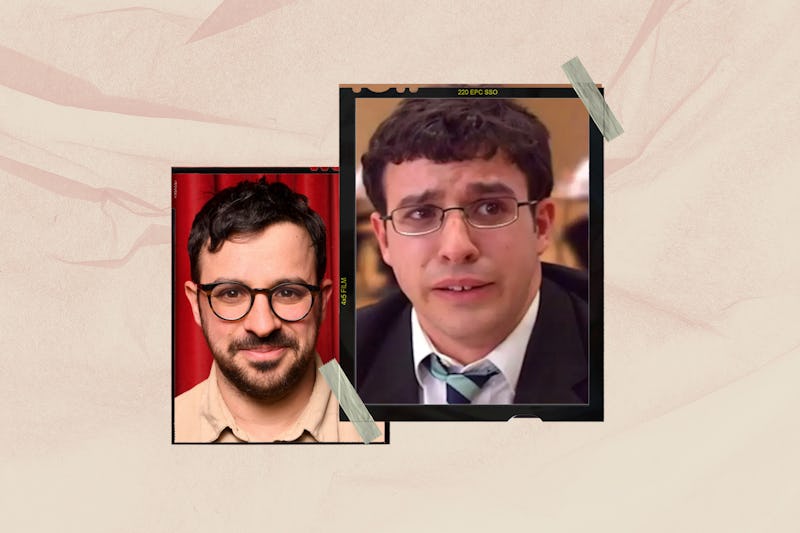 Dave J Hogan/Getty Images / E4 / Channel 4
Between 2008 and 2010, E4's hit teen sitcom The Inbetweeners became one of the most popular British comedies of the noughties. The series follows the misadventures of four teenage boys at the fictional Rudge Park Comprehensive as they grapple with the awkwardness of their adolescence, covering themes such as sexuality, friendship, and British lad culture. However, in a recent interview, the show's lead star Simon Bird revealed that he doesn't believe The Inbetweeners would be made today.
Speaking to the Telegraph, Bird, who played Will McKenzie in the E4 comedy, claimed that the show's sexism and "casual homophobia" wouldn't go down well with modern audiences. "I honestly think it wouldn't be commissioned today," he told the outlet. "I rationalise it to myself by saying that at the time it was an accurate representation of the way teenagers talk to each other. Is that still the case now? I assume not."
Bird also shared that, although The Inbetweeners was "set in the 2000s," it was actually inspired by a pilot set in 1990. "So even in the 2000s it wasn't really an accurate reflection of how teenagers spoke," he added.
Meanwhile, in a 2022 interview with the Guardian, the actor also shut down the possibility of an Inbetweeners reboot. "It's a hard no, I'm afraid. It just wouldn't be the show people want or remember. Much better to leave it as a happy memory."
Throughout its three-season run, Bird appeared in the hit comedy alongside co-stars Joe Thomas (Simon Cooper), James Buckley (Jay Cartwright), Blake Harrison (Neil Sutherland), and the recurring star, Emily Atack (Charlotte Hinchcliffe). The success of the show spawned two films, favourable reviews from critics, and BAFTA success.