Fans Think Taylor Swift's New Fearless Vault Track Is About Joe Jonas — Even Sophie Turner
Jonas' wife admits the song is "not NOT a bop."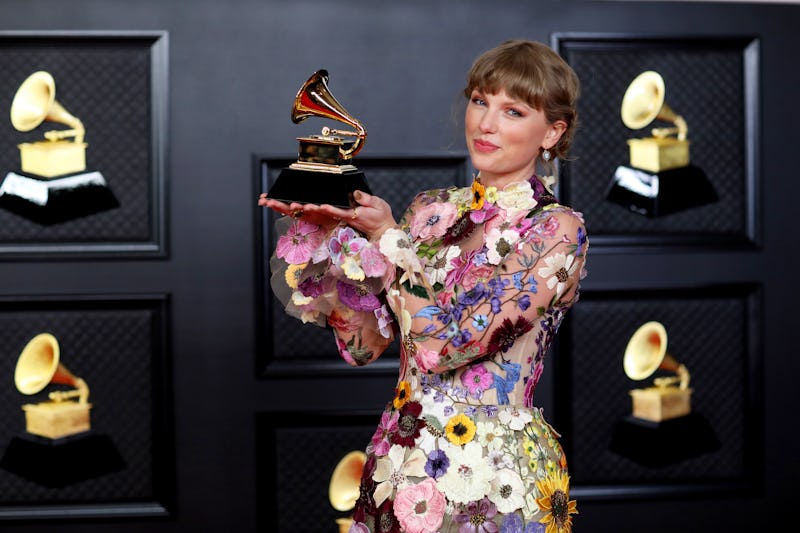 Jay L. Clendenin/Los Angeles Times/Getty Images
Joe Jonas will never live this one down. On Wednesday, April 7, Taylor Swift released "Mr. Perfectly Fine," the latest "From the Vault" track on Fearless (Taylor's Version), and fans are already speculating that the new song is about her ex-boyfriend from the Jonas Brothers. Naturally, this is causing the best memes and tweets poking fun at the former couple.
Much like her 2020 surprise albums Folklore and Evermore, Swift released "Mr. Perfectly Fine" without any warning, simply announcing the song by sharing a link on Twitter and comparing her Fearless days to her current self. "Me in 2020: life is chill, writing songs based in fiction to avoid drama, feeling pretty grown up," she wrote. "My 2008 music from the vault, in a goblin voice: 'REELEEEEEEASE MR PERFECTLY FIIIIIIINE'."
The new track, a sun-kissed country-surf rock tune produced by longtime collaborator Jack Antonoff, just may be one of Swift's catchiest breakup anthems ever. As Swift said in February, like all of the "vault" songs, "Mr. Perfectly Fine" was written during the Fearless recording sessions, which took place when she was between 16 and 18 years old. This just happens to encompass the brief period in 2008 when Swift was dating Jonas — before they broke up on a 27-second phone call (ah, memories). One fan even linked the lyric "Mr. Change of heart" to Jonas' old interview quote about their breakup.
Needless to say, the memes are both savage and hilarious, with many of them cautioning Swift's other exes to take cover as she unearths old songs about them for future re-recordings of her first six albums.
Even Jonas' wife, Sophie Turner, thinks "Mr. Perfectly Fine" refers to Jonas — and she's not hating on it. Turner shared the song on her Instagram story, tagging Swift and admitting that "It's not NOT a bop." Swift quickly responded, nodding to Turner's Game of Thrones character by saying she's "forever bending the knee for the 👑 of the north."
Now, of course, Swift and Jonas are actually on great terms. In fact, fans speculated that she sent him and Turner a gift when they became pregnant with their first child, as Swift sang, "Now I'm sending their babies presents," about an unnamed ex-boyfriend on the Folklore track "Invisible String." But no matter who "Mr. Perfectly Fine" actually is, perhaps most impressively, the song links back to one of Swifties' all-time favorite tracks.
Swift sings that her lover is "so casually cruel" on epic ballad "All Too Well" from her 2012 album Red, which fans have speculated is about her ex-boyfriend Jake Gyllenhaal. But it turns out that Swift had thought of that turn of phrase years before actually using it. "Hello, Mr. Casually cruel," she sings on the new track. "Mr. Everything revolves around you." Who knew that lyric originally belonged to Jonas?
Incidentally, he may have to face more of the Swifties' wrath. Fearless (Taylor's Version) comes out this Friday, April 9 and features five more new songs "From the Vault," including the Keith Urban duet "We Were Happy," "That's When," "Don't You," "Bye Bye Baby," and the previously released "You All Over Me" featuring Maren Morris. This means fans will likely have even more nostalgic breakup songs to cry to. Bring on the memes.