4 Essential Movies & Shows To Watch If You Liked The Great Heist
The Netflix original will put you in the mood for even more bank robberies.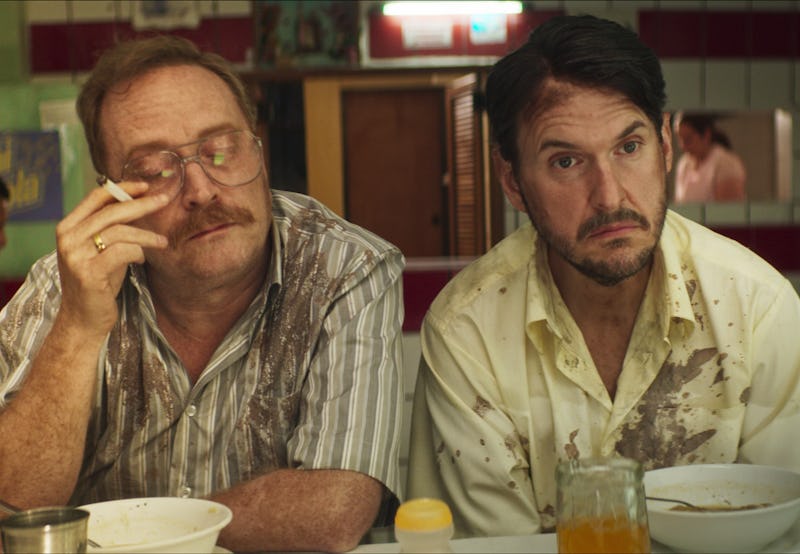 Netflix
The Netflix original series El Robo Del Siglo (literally translated as the robbery of the century) tells the brazen true story of 1994's multi-million dollar robbery from the Banco de la República, Colombia's central bank. The new show, titled The Great Heist for English-speaking audiences, follows a team of thieves from the crime's conception to its eventual two-day execution, which made global headlines for its audacious haul: the equivalent of almost 33 million US dollars in brand new currency was taken without a single gunshot fired.
The series is inspired by South American journalist Alfredo Serrano Zablana's 2008 account of the heist, Así robé el banco: el asalto del siglo XX en Colombia. Billed as a limited series, The Great Heist is unlikely to return for a Season 2, but in this moment of true crime fever, there are plenty of other series and films available on Netflix to scratch that itch for a good heist story.
Money Heist
The Spanish drama series Money Heist, which is about thieves holding up the Royal Mint of Spain, has been a hit both at home and abroad since its 2017 premiere. Having already spawned four seasons, there are rumors of another two in the works. There's even a Netflix doc — Money Heist: The Phenomenon — dedicated to explaining the show's worldwide appeal.
Inside Man
This 2006 Spike Lee thriller starring Jodie Foster, Denzel Washington, and Clive Owen brings the bank robberies stateside with a 24-hour Wall Street heist. For the true devotee, there's also 2019's direct-to-streaming sequel Inside Man: Most Wanted.
Triple Frontier
This 2019 Netflix original starring Ben Affleck and Oscar Isaac takes its thieves to South America to rob a Colombian drug lord, crippling the cartel and, if all goes to plan — but when does it ever? — making the team of ex-Delta Force soldiers rich in the process.
The Town
Ben Affleck robs again! Affleck co-wrote, directed, and starred in this 2010 caper set in his hometown of Boston.