The Last Of Us Episode Schedule Competes With The Super Bowl & Oscars
HBO is dropping at least one episode early.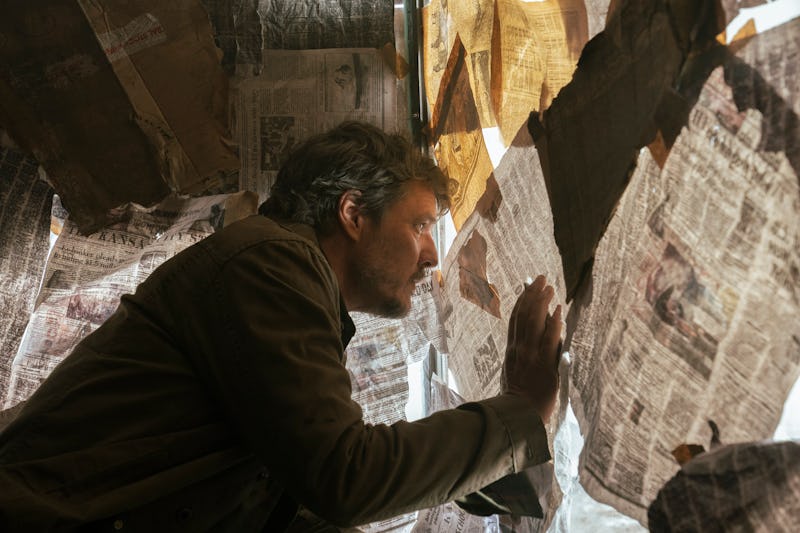 Liane Hentscher/HBO
The terrifying infected clickers aren't the only face-offs that The Last of Us duo Joel and Ellie have to contend with. The HBO post-apocalyptic drama's Sunday night time slot introduces a ratings battle, pitting the freshman series against high-profile TV events such as the Grammys, Super Bowl, and Academy Awards. Without citing any specific competing broadcast though, the network announced on Feb. 5 that The Last of Us' episode schedule is getting a bit of a shake-up beginning with Episode 5, which will hit HBO Max two days early on Friday, Feb. 10 at 9 p.m. ET.
HBO will still also air the season's fifth installment on Sunday, Feb. 12 at its regularly scheduled 9 p.m. ET time, opposite Super Bowl LVII. Moving forward, the remainder of Season 1's nine total episodes will continue to air through March 12 — the same day as the 2023 Oscars — without any gaps, HBO confirmed to Bustle.
While it's unclear if additional episodes will also be available to stream early, the network was likely bracing for a ratings hit, given the Super Bowl's historically massive viewership. (In 2022, for example, the NFL's big game attracted an average of more than 112 million viewers across TV and streaming platforms.) Though The Last of Us Season 1 finale will go head-to-head with the 2023 Oscars, awards season might not pose as much of a threat, given that last year's ceremony drew a much more modest 16.6 million viewers. Meanwhile, the 2023 Grammys, which aired on Feb. 5 opposite Melanie Lynskey's debut episode, had no effect on HBO's scheduling of their adaptation of the popular Naughty Dog video game.
After all, The Last of Us, which stars Pedro Pascal and Bella Ramsey and takes place 20 years after a Cordyceps outbreak destroyed modern civilization, already has impressive viewership numbers. The show currently trails only House of the Dragon as HBO's second-most viewed series premiere in over a decade, and Season 1 was already averaging 21.3 million viewers through Episode 2. After the emotional third episode, which starred Nick Offerman and Murray Bartlett as Bill and Frank, brought in a record 6.4 million live viewers, the show notched yet another milestone.
That could be why HBO already renewed The Last of Us for Season 2. "I'm humbled, honored, and frankly overwhelmed that so many people have tuned in and connected with our retelling of Joel and Ellie's journey. The collaboration with Craig Mazin, our incredible cast & crew, and HBO exceeded my already high expectations," executive producer Neil Druckmann, who also created the game, said in a Jan. 27 statement. "Now we have the absolute pleasure of being able to do it again with season two! On behalf of everyone at Naughty Dog & PlayStation, thank you!"