Twitter Has Some *Precious* Thoughts On The New Lord Of The Rings Movies
"It's a perfect trilogy and doesn't need improvement."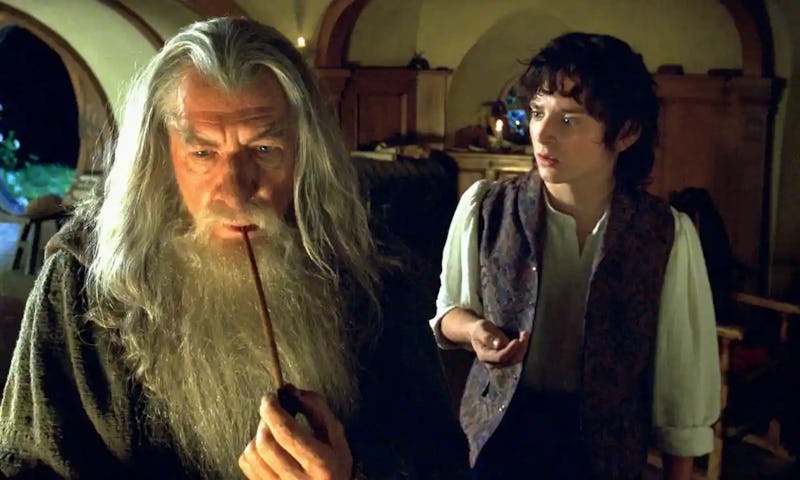 New Line Cinema
Following the big success of The Rings Of Power, there is set to be a new collection of The Lord Of The Rings films, adapted from J. R. R. Tolkien's 1954 epic novel. As reported by Variety, Warner Bros revealed on Feb. 23 that they have landed a deal to make "multiple" films based on the classic book. Though few further details have been shared at this early stage, Peter Jackson, who directed the original The Lord Of The Rings films, issued a statement to the publication saying that he and collaborators Fran Walsh and Philippa Boyens have been "kept in the loop every step of the way."
In their own statement, Freemode — a division of the Swedish company Embracer, who now own the adaptive rights for both Lord of the Rings and The Hobbit — seemed to hint that any new LOTR film would tread new ground. "We understand how cherished these works are and working together with our partners at New Line Cinema and Warner Bros. Pictures, we plan to honour the past, look to the future, and adhere to the strongest level of quality and production values," said CEO Lee Guinchard.
Warner Bros. also acknowledged that New Line Cinema (the subsidiary of Warner Bros. behind the original Lord of the Rings trilogy) "took an unprecedented leap of faith to realise the incredible stories, characters and world of The Lord Of The Rings on the big screen … but for all the scope and detail lovingly packed into the two trilogies [LOTR and The Hobbit], the vast, complex and dazzling universe dreamed up by J.R.R. Tolkien remains largely unexplored."
Peter Jackson's The Lord of the Rings trilogy remains one of the most successful film series of all time since its release in the early noughties, and starred an ensemble cast including Elijah Wood, Ian McKellen, Orlando Bloom, Liv Tyler, Viggo Mortensen, Sean Astin, and Cate Blanchett. Between the three films, the trilogy scooped a whopping 17 Oscars.
Fans of the original film trilogy understandably have strong opinions about the surprise return of Middle Earth to the big screen. Here's what they have to say.