Everything To Know About The Summer I Turned Pretty Season 2
Get ready for another season of love and heartbreak.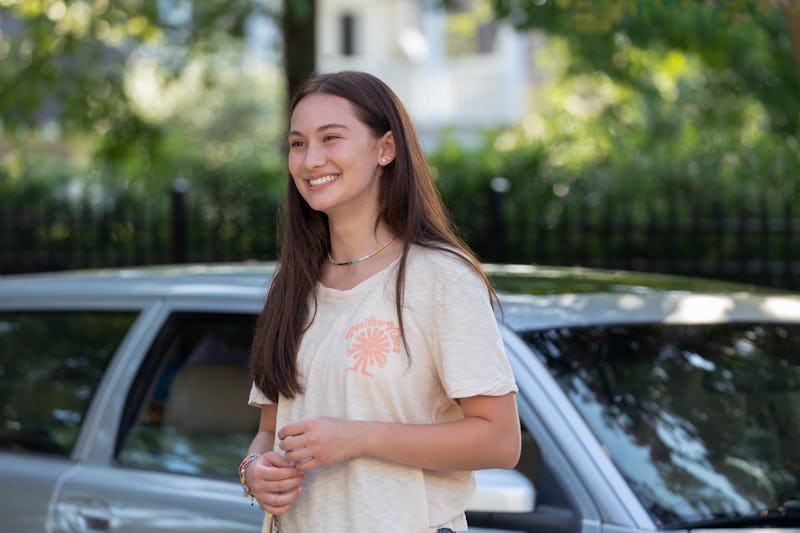 Dana Hawley/Prime Video
Summer is right around the corner, and thankfully, Prime Video has just the right show to welcome the sunny new season. The Summer I Turned Pretty Season 2, the coming-of-age show based on Jenny Han's novel trilogy of the same name, is rapidly approaching.
The Summer I Turned Pretty chronicles a love triangle between a girl named Belly and her family friends: brothers Conrad and Jeremiah. What would usually be a typical vacation for Belly with her mother, Laurel, and brother, Steven, quickly becomes an adventure in self-discovery and desire. Motherhood and female friendship take center stage against the backdrop of first loves and first heartbreaks, all existing throughout one seemingly perfect summer.
With Season 2 confirmed to be in the works, here's everything we know so far about what next summer will bring for Belly and her family and friends.
The Summer I Turned Pretty Season 2 Premiere Date
A week before the series debuted, Deadline announced that Amazon renewed The Summer I Turned Pretty for Season 2. Given the show's name and factoring in the production's presumed timeline, fans naturally predicted that Season 2 would premiere sometime in summer 2023 — and they were right! The first three episodes will drop on July 14, Prime Video announced, with one new episode dropping each week after that until the finale on Aug. 18.
The Summer I Turned Pretty Season 2 Plot
The TV series is based on The Summer I Turned Pretty by Jenny Han. The author's name may sound familiar because Han is the mind behind the To All The Boys I Loved Before series that evolved from best-selling books to a Netflix movie trilogy. A savant for teenage heartache, Han wrote the pilot for The Summer I Turned Pretty, in addition to serving as the series showrunner alongside Gabrielle Stanton. Although To All The Boys was adapted first, The Summer I Turned Pretty was actually Han's first YA novel.
If Season 2 closely follows the sequel book, audiences can expect more love triangle drama. In the sequel, Belly isn't overly excited about summer, Conrad is distant, and Susannah takes ill. In fact, it isn't until Jeremiah tells Belly that Conrad has outright disappeared that Belly realizes she needs to return to her beach house at Cousins Beach and try to mend their relationships. While the next installment of the TV show might shake things up, we can assume that some of the book's main narrative threads will find their way into the Prime Video series.
The Summer I Turned Pretty Season 2 Cast
Lola Tung, Christopher Briney, and Gavin Casalegno star as Belly, Conrad, and Jeremiah, respectively. Jackie Chung and Rachel Blanchard play the teens' parents (and besties themselves) Laurel and Susannah, respectively. Sean Kaufman plays Steven, David Iacono plays Cam, and Rain Spencer plays Belly's best friend, Taylor. Two new cast members, Elsie Fisher and Kyra Sedgwick, will be joining Season 2 in recurring roles.
This article will be updated as new details about The Summer I Turned Pretty Season 2 become available.
This article was originally published on