Tick, Tick… Boom! Is Full Of Rent Easter Eggs
Yes, you've heard that answering machine greeting before.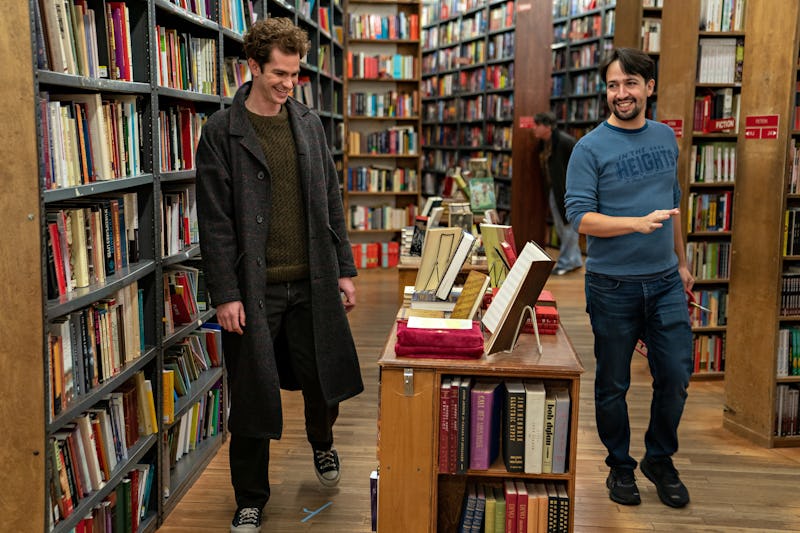 MACALL POLAY/NETFLIX © 2021
Say what you will about Lin-Manuel Miranda, but there's no denying that the man loves an Easter egg. Hamilton is one big three-hour game of spot the hip-hop reference, and this past summer's film adaptation of In the Heights contains more than a few nods to other touchstones in his life and career. It should therefore come as no surprise that his directorial debut, the Netflix film adaptation of Jonathan Larson's musical Tick, Tick... Boom!, also contains a ton of Easter eggs. There are about a thousand Broadway cameos as well as a handful of nods to classic shows like Sunday in the Park With George. But one of Miranda's biggest influences is, of course, Rent.
Larson started writing Rent in 1989 while he was waiting tables at New York City's Moondance Diner. After a workshop in 1993, the show premiered Off-Broadway in January 1996 and quickly became a hit. Larson, however, never got to see how successful his musical became — he died of an aortic dissection on the day of Rent's debut.
Larson's other musical, Tick, Tick... Boom!, never became quite the phenomenon that Rent did, but that's poised to change with the release of Miranda's new movie, starring Andrew Garfield as Larson. "​​There's this childlike, 8-year-old [quality about Miranda], which is constant," Garfield told Bustle in this month's cover story when talking about the movie. "Everything is possible."
Keep reading for eight callbacks to Rent that you might have missed in the new film.