14 Shows Like Normal People & Where To Watch Them
For anyone missing Connell & Marianne's intense love story.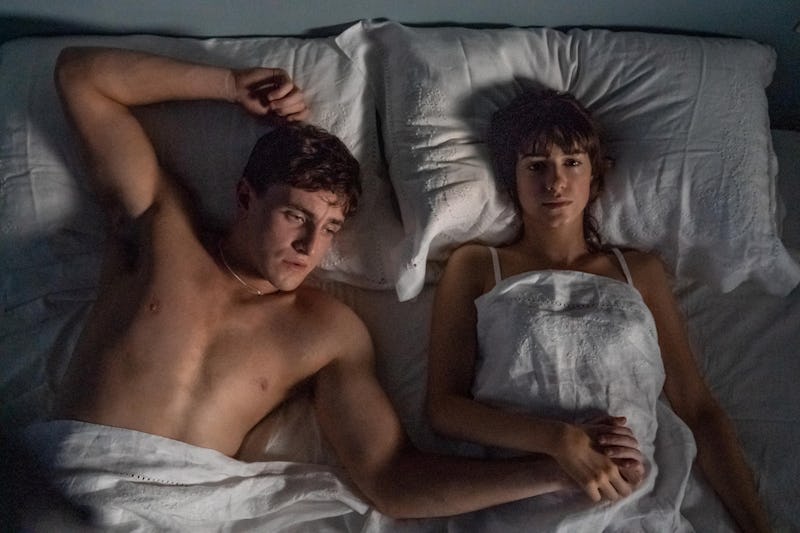 Hulu
When Normal People first aired in peak lockdown 2020, it was an instant hit. In the lead up to its summer premiere, lovers of the book were understandably skeptical, worried that the complexity of central love story could never translate on screen. Luckily, the series went above and beyond expectations; it was poignant, well cast, and lived up to the bar set by Sally Rooney's novel. Chances are, whenever you watched it, you also raced through it, so what should you watch next? Well, read on for a list of TV shows like Normal People to stream if you're missing Connell and Marianne.
Read more: Shows & Movies Like 'Bridgerton' To Watch After The Netflix Series
A high bar has been set, so it's tricky to find shows that will fit the Normal People-shaped hole in our lives exactly. Although Normal People is, at its core, a love story (something that isn't exactly difficult to come by), it's told with Rooney's signature subtly and realism that is difficult to find replicated elsewhere.
However, there are series like Normal People out there that evoke similar feelings to the BBC Three adaptation. Some capture a comparable intensity of love, while others present it with the same frank (and sometimes depressing) honesty. Several of these stories focus on related themes of loss, grief, and college life, and some share the same beautifully shot, evocative cinematography. Here are 14 of our favourite shows like Normal People and where to watch them.
Love this list? Create a Likewise account to save these recs to your own watchlist and follow Bustle for more. You'll always know exactly what to watch next.
This article was originally published on