Lala Kent's Ex-Fiancé Randall Emmett Is Still In Hot Water Over An LA Times Exposé
On the Vanderpump Rules premiere, Lala teases that the exposé "didn't include some of the most horrific things I've been told."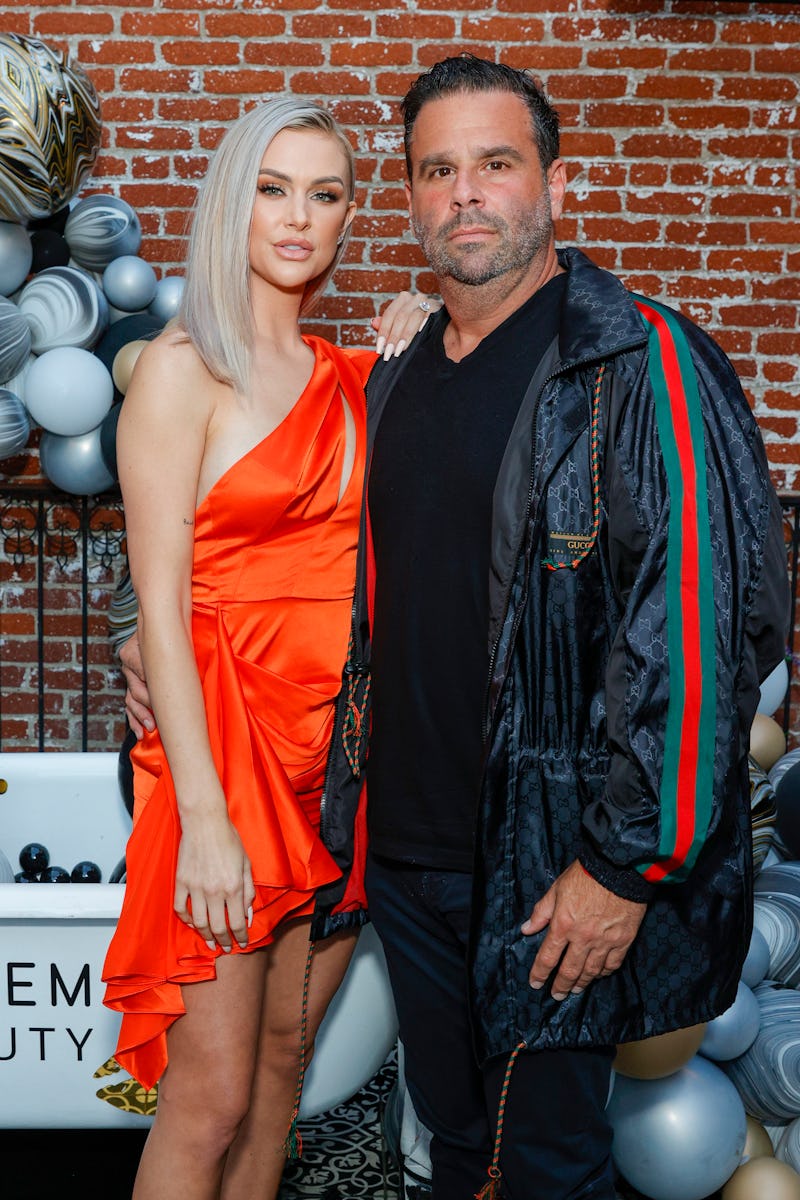 Amy Sussman/Getty Images Entertainment/Getty Images
Randall Emmett is in hot water, and Lala Kent's infidelity accusations are only scratching the surface. The film producer was a frequent presence on the ninth season of Vanderpump Rules in 2022, as he and Kent welcomed their first child and planned a wedding, only to end things in an intense public split in October 2021. During the reunion that January, Kent claimed that she discovered Emmett was cheating on her. "The fact that this man made feel safe enough to bring a child into this world, I feel disgusted," she said. But since then, accusations against him have only increased.
As Kent explained in the season premiere of Vanderpump Rules Season 10, she found out even more about her ex-fiancé's actions when the Los Angeles Times published an exposé on him and his business in June 2022, and she was distraught about what it alleged. "He is being accused of basically running a casting couch, using assistants to run drugs, and they added up about $25 million in lawsuits," Kent summed up in a confessional.
According to the outlet, Emmett allegedly offered women acting roles in exchange for sexual favors, asked assistants to conduct illegal activities on his behalf, and attempted to hide these allegations through financial settlements and NDAs. His production company has also faced several lawsuits accusing them of misrepresentation and fraud. Emmett has denied all allegations, even insinuating that Kent was behind them. "These allegations are false and part of a now-familiar smear campaign orchestrated by Randall's ex-fiancee to sway their custody dispute," his rep told the LA Times.
However, as Kent told Katie and Ariana in the premiere, the article "didn't even include some of the most horrific things I've been told." Since it was published, the LA Times has reported more allegations concerning Emmett. In December 2022, his ex-wife, You star Ambyr Childers, filed a petition seeking a restraining order after she was allegedly called by an FBI agent who had questions about Emmett's "suspected activities with child exploitation and pedophilia." This followed a request for a domestic violence restraining order, which was denied. The two have since settled the matter in court, with Emmett saying his ex-wife's court filings were "designed to hurt my career without any evidence whatsoever."
The month prior, Emmett also settled a racial discrimination lawsuit that was filed against him. The filing contained 24 complaints from a former assistant who alleged that Emmett asked him to transport cocaine, file an insurance claim for a missing Rolls Royce that the assistant claims wasn't actually missing, and fostered a hostile working environment where the N-word was used. Emmett has denied these allegations, and the financial terms of the settlement were not disclosed.