Everything To Know About The White Lotus Season 3
A familiar face may be joining the next vacation.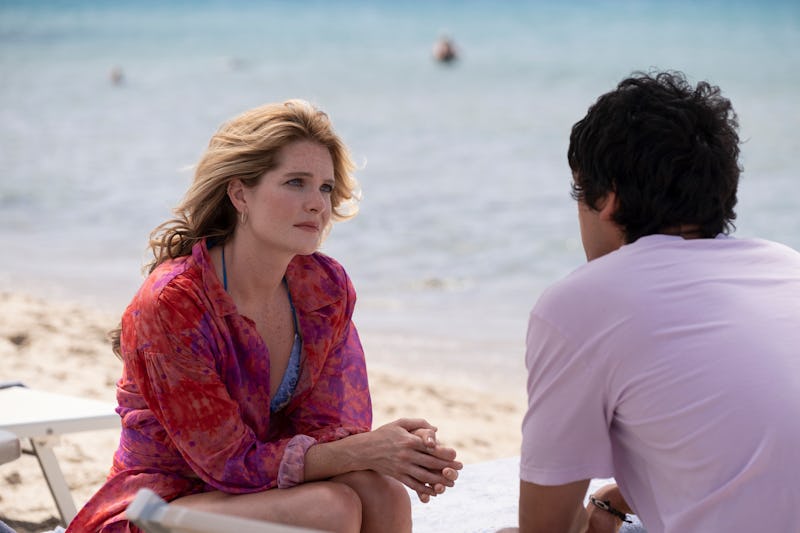 Fabio Lovino/HBO
Another vacation's worth of drama has come and gone on The White Lotus Season 2, which saw Tanya McQuoid (Jennifer Coolidge) trade the scenic shores of Maui for the Mediterranean gem of Sicily. Fortunately, though the seven-episode season is over, there's more to come in the future, as HBO renewed The White Lotus for Season 3 in November 2022.
During a red carpet interview with Deadline in October 2022, the show's creator, writer, and director Mike White discussed what he might have in mind for Season 3. But he admitted that he needs a vacation first. "Right now I'm tired... but if we did, I think it'd be fun to like, maybe go to a whole different continent," he said. "You know, we did Europe. Maybe like, Asia? Or something crazy like that. That would be fun." On March 27, Variety published claims that sources have confirmed exactly where the next episodes will take place. Read on to find out what The White Lotus Season 3 might look like — from a new filming destination to the potential release date.
The White Lotus Season 3 Location
Sources have told Variety that Thailand is looking like the prime filming location. "White has been spending time in Thailand scoping out sites," the publication claims. "It's safe to assume there will be plenty of fresh faces on vacation in Asia." Thailand does boast four luxury Four Seasons resorts in Bangkok, Chiang Mai, Koh Samui, and the Golden Triangle. As Variety notes, these hotels "are spread across the city, country, jungle, and beach, giving White plenty of settings to play with." HBO has so far declined to comment on the reports.
The White Lotus Season 3 Cast
As an anthology series, you can expect future seasons of The White Lotus to cycle in new characters and locations with each installment. At first, Coolidge's Tanya McQuoid was generally expected to be the connective tissue between otherwise standalone seasons. "Well, Jennifer is my friend ... and yeah, everybody loved her in the first season," White told Deadline. "And I was like, I can't go to Italy without Jennifer. And maybe that's still the case, like, maybe I can't go to Japan without Jennifer either."
However, White confirmed that Tanya died in The White Lotus Season 2 finale, so that won't be possible anymore. During a post-episode talk, he did seem to suggest that the investigation into her death could continue. "It's possible that I think Portia is just scared enough to leave it alone," he said, "but the fact that all of those guys die on the boat feels like there's got to be somebody who's gonna track it back down to Greg. But maybe you'll have to wait to find out what happens."
Might other familiar faces return, too? White previously said there are "so many" White Lotus actors he's enjoyed working with, "so it's just kind of [about] who's available and who will do it." And on April 19, one star's return was announced! Variety reports that Natasha Rothwell, who played spa manager Belinda in Season 1, will be back for the next installment.
As you'll remember, Tanya got Belinda's hopes up about opening a wellness center together — but she ultimately flaked at the last minute.
The White Lotus Season 3 Plot
White hinted at a potential storyline he ended up not using for Season 2, that he "might still do ... down the road," he told Entertainment Weekly. "Originally, it was more of like a Bilderberg conference, more about getting into some of the bigger power dynamics there," he said. "But Sicily was a totally different vibe than the idea I pitched. That didn't seem right."
However, that might have to be put on hold until a (potential) fourth season — as White already has ideas for the next installment. "The first season kind of highlighted money, and then the second season is sex, and I think the third season, it would be, maybe, a kind of satirical and funny look at death, and Eastern religion, and spirituality," he said, after the Dec. 11 episode. "And it feels like it could be a rich tapestry to do another round at White Lotus."
The White Lotus Season 3 Potential Premiere Date
The time between The White Lotus Season 2's renewal and its premiere was slightly more than one year. So if it follows a similar timeline, you can likely expect The White Lotus Season 3 to drop in late 2023 or early 2024.
This post will be updated with the trailer, release date, and additional plot details as more information on The White Lotus Season 3 becomes available.
This article was originally published on