You'll Definitely Recognise Doctor Who's New Cast Member Aneurin Barnard
The Welsh actor is set to ruffle feathers opposite Ncuti Gatwa's Time Lord.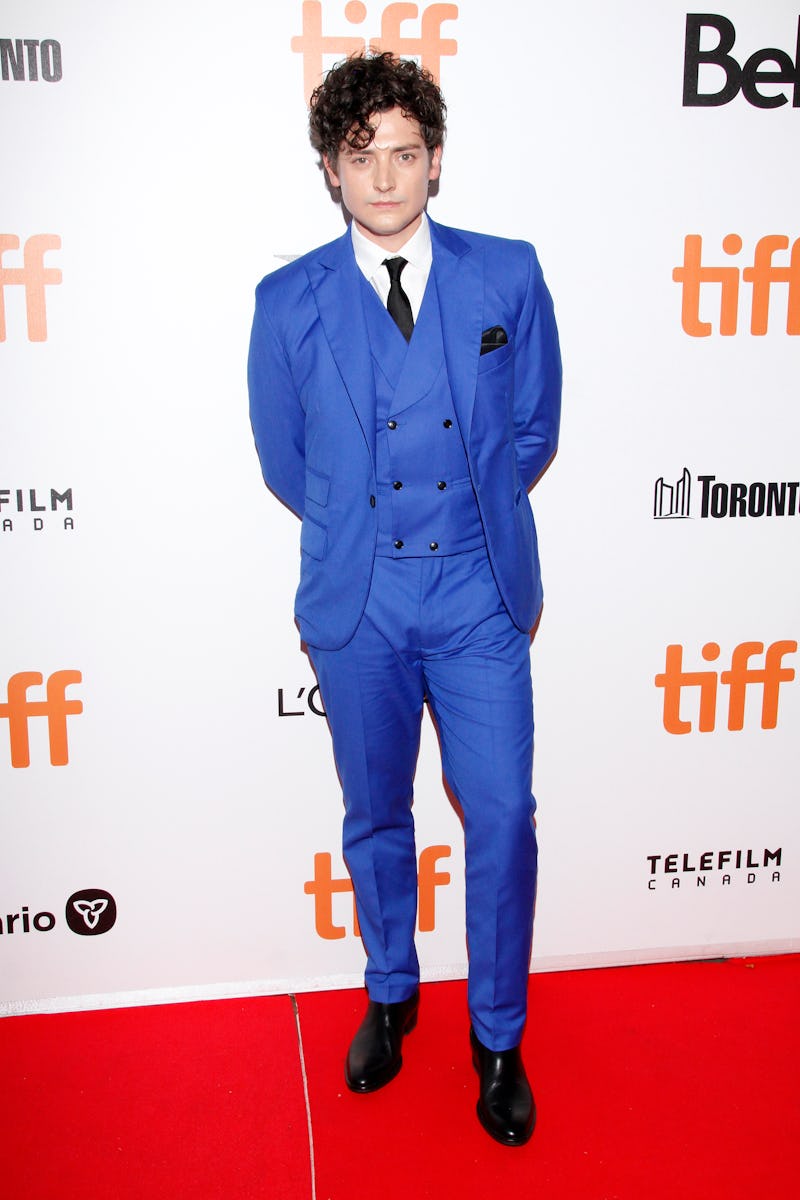 Getty Images/Jeremy Chan/Stringer
There's plenty of change a-foot in the Whoniverse. With Jodie Whittaker hanging up her Tardis keys for the final time after five years in the leading role, Sex Education's Ncuti Gatwa is now set to take over. He will officially become Doctor Who's fifteenth doctor in late 2023, following a brief stint by returning actor David Tennant. He'll be joined by plenty of other faces as he steps into the iconic role, including newcomer Aneurin Barnard. But who is the actor, and where do we know him from?
Barnard has been enlisted to play Roger ap Gwilliam, the mysterious leader of a political party called Albion. He was recently spotted filming at Cardiff's Capitol shopping centre, as per Radio Times, where a branch of Boots has been transformed into a fictional party headquarters — alongside Union Jack flags, the set bears the words "Bigger Better Bolder Britain."
Born in Glamorgan, Wales, 35-year-old Aneurin has been steadily carving out a career on stage and on the big screen, winning an Olivier award back in 2010 for his turn in the coming-of-age musical Spring Awakening. Since, he's bagged roles in David Bailey biopic We'll Take Manhattan, Christopher Nolan's war epic Dunkirk, and Donna Tartt film adaptation The Goldfinch. He also played Tommy Shelby's mysterious Doctor Holford in Peaky Blinders, playing a crucial role in the show despite his short stint. You can find him on Instagram @aneurin.b.
As Aneurin once put it to Vulture, his hometown is in "the middle of nowhere, an old coal-mining valley where the coal mines have been closed since the 1980s." His dad was a miner, while his mum worked in a factory, and expanding on where he grew up, the actor paid tribute to "the huge amount of passionate people who live there, who are incredibly charismatic and loyal to the bone. Most of them work very, very hard for very little in return, and that creates a very strong affiliation between people and community."
The actor is married to Lucy Faulks-Barnard, founder of the workplace well-being organisation Elevate. The couple tied the know in 2017 and have one child together.